Kevin Riordan, Inquirer Columnist
Camden's Admiral Wilson Boulevard, site of the world's first drive-in theater, is about to become the home of a drive-in/drive-out corporate headquarters for Subaru of America.
The Tri-State Transportation Campaign and members of the "South Jersey Urbanist" Facebook group say the headquarters proposal -- set for a final city planning board vote Tuesday -- will create a car-centric island more suited to suburbia.
Subaru is moving from Cherry Hill to the Gateway District, a 13-acre office park being developed by the Campbell Soup Company, which has its world headquarters there. The district is well east of downtown and is at a pedestrian un-friendly distance from mass transit.
Kevin Riordan, Inquirer Columnist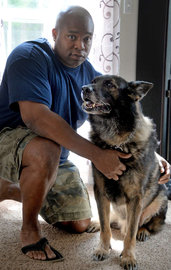 Bento, the beloved Glassboro, NJ police dog I wrote a column about last week, has died.
The 10-year-old German shepherd was diagnosed with terminal cancer in May and retired July 1 after nine years of service to the Gloucester County borough.
Bento was euthanized Wednesday evening at Pitman Animal Hospital with his handler, Glassboro police Sgt. Ryan Knight; Knight's wife, Glassboro police Cpl. Mindy Knight; and other officers at his side.
Kevin Riordan, Inquirer Columnist
Is anyone genuinely surprised that a Catholic parish in Archbishop Charles Chaput's Philadelphia would renege on providing space for LGBT-related programs during the World Meeting of Families?
As my colleague Julia Terruso reports in Tuesday's Inquirer, four LGBT groups planning to offer workshops and other events in the St. John the Evangelist Church parish center during next month's world meeting in Philadelphia have been told they'll have to make other arrangements.
The unwelcome mat went out after the Archdiocese of Philadelphia provided the parish with guidance, spokesman Ken Gavin told Terruso.
Kevin Riordan, Inquirer Columnist
The Collingswood zoning board has rejected a proposed tattoo business on Haddon Avenue.
The vote Wednesday night was 4-3 in favor, but five affirmatives are required to grant a use variance. The Collingswood zoning code prohibits tattoo shops everywhere in the borough.
Tattoo artist and Runnemede resident Jeff Miller, who sought the variance, told NJPen.com that the rejection is "a simple speed bump," adding, "I realize that the legal process is set up to prevent hasty decisions...I don't just expect to be handed the keys to the city."
Anthony R. Wood
For us natives, about the only thing more tiresome than watching video footage of some overweight guys in fried-onion-stained T-shirts flipping cheesesteak meat on national TV is listening to recycled clichés about the meanness of the Philadelphian.
That's one reason that we were particularly disturbed by news that HitchBOT — the enchanting hitchhiking Canadian robot that made its way across Europe unharmed and was on its way to San Francisco from Marblehead Mass. — met his demise in the Cradle of Liberty.
We might never hear the end of this.
Kevin Riordan, Inquirer Columnist
Haddon Township may allow residents to raise chickens.
The township commission voted unanimously Tuesday to authorize a one-year pilot program of up to 25 licensed households, each limited to four birds and overseen by a Chicken Advisory Board. A public hearing and a final vote on the measure are scheduled for August 25.
"We want to see how it works," Mayor Randy Teague told a crowd of about 40 at the municipal building. "We're hoping there isn't a [negative] impact."
Joseph A. Gambardello
Vatican City's postal service has released the design of its stamp commemorating the World of the Family Meeting in Philadelphia, Cindy Wooten of the Catholic News Service reports from Rome.
The 2.30 Euro ($2.50) stamp shows families from different parts of the world against a backdrop featuring elements of the city's skyline and the Liberty Bell.
The Vatican is a city-state and issues its own stamps and mints its own coins. While the stamps can only be used on items mailed at the Vatican, the coins are legal tender throughout Europe.
Kevin Riordan, Inquirer Columnist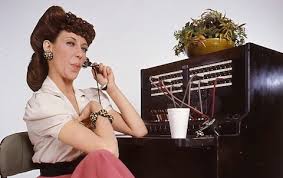 Tweets, texts and Facebook posts came first. Such elation!
But the phone calls hit me the most.
My friend Kathy was on the line from Rochester, NY, where we got our glitter on and saw David Bowie together 42 years ago this summer. What a night that was.