The venerable Philadelphia Flower Show, which closes this weekend, is doing its best to attract a broader range of patrons. Like young folks, maybe a few more men.
Last Sunday was for the gays. Thursday was Girls Night Out. Wednesday was for the brides.
We went with Wednesday.
UPDATED 10:30 AM
A Jersey variation on Dove's winning "real beauty" ad campaign has turned out to be a real loser.
Parent company Unilever has scrapped plans for billboards spotlighting a smiling woman's scenic underarm and the would-be witty text of a "Dear New Jersey" letter:
Welcome to another French Toast Monday!
Another "storm," another day many folks are at home, indoors, with the makings of French toast and time to mull last night's Oscars. In case you missed it, here's terrific analysis by The Inquirer's Steven Rea.
Top actors are paid rather handsomely to act. John Travolta, his hair looking seriously Eddie Munster, had to learn all of one line, and one Broadway star's not-so-difficult name.
It didn't take long for Local Knowledge to spread.
In less than six months, the blog by Rutgers-Camden assistant professor Stephen Danley has become the talk of Camden.
"You don't come into a community and be 'the voice,'" says Danley, an Oxford-educated former UPenn basketball player who was 28 when he joined Rutgers-Camden last July. He wants the blog to be "a space for Camden voices, a community space to vet ideas." And it certainly is that.
As Camden's Hotel Plaza becomes a memory, I'm reminded of a vintage postcard a collector friend once showed me.
Like the Plaza photos and memorabilia displayed on city history buff Phil Cohen's website (dvrbs.com), the postcard image of the hotel at 5th and Cooper Streets was charming.
So was the message inscribed on the back by a woman staying at the Plaza on her honeymoon.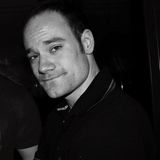 Steve Patrick Ercolani's 'Pyne Poynt' documentary looks at Camden through the eyes of young baseball players.
The filmmaker says the North Camden Little League provides a better perspective on city life than the sort of media coverage he characterized as "poverty porn" in a recent essay for the UK's Guardian newspaper.
The media have "a fundamental inability to accurately depict the lives of America's urban poor," writes Ercolani, 27, of Haddonfield, who is working on the documentary with Baltimore filmmaker Gabe Dinsmoor. Much of the coverage adheres to a lurid cops-n-robbers narrative that leaves little room for the voices of ordinary people who call the city home, Ercolani adds.
UPDATED 3:30 PM
A Gloucester City, NJ business owner who was attacked by a hammer-wielding assailant outside a West Philadelphia convenience store February 20 is expected to recover.
A warrant has been issued for the arrest of a suspect identified as Nathanial Maybin, 29, of the 800 block of S. 56th St., Philadelphia.
Looks like New Jersey's governor is going from the frying pan into the fire.
A 22-ounce "Chris Christie cut" of prime rib is a new menu item at Charley's Other Brother, a venerable establishment in Eastampton, Burlington County. The cut sells for $37.99 and is "a tribute to the Governor's larger than life personality," according to Charley's owner Larry Reisman.
"We've gotten hundreds of requests to offer a larger cut of our prime rib," he says, adding that when the restaurant recently decided to "go bigger," Christie's celebrity -- not his size -- inspired the name.