Anthony R. Wood
For us natives, about the only thing more tiresome than watching video footage of some overweight guys in fried-onion-stained T-shirts flipping cheesesteak meat on national TV is listening to recycled clichés about the meanness of the Philadelphian.
That's one reason that we were particularly disturbed by news that HitchBOT — the enchanting hitchhiking Canadian robot that made its way across Europe unharmed and was on its way to San Francisco from Marblehead Mass. — met his demise in the Cradle of Liberty.
We might never hear the end of this.
Kevin Riordan, Inquirer Columnist
Haddon Township may allow residents to raise chickens.
The township commission voted unanimously Tuesday to authorize a one-year pilot program of up to 25 licensed households, each limited to four birds and overseen by a Chicken Advisory Board. A public hearing and a final vote on the measure are scheduled for August 25.
"We want to see how it works," Mayor Randy Teague told a crowd of about 40 at the municipal building. "We're hoping there isn't a [negative] impact."
Joseph A. Gambardello
Vatican City's postal service has released the design of its stamp commemorating the World of the Family Meeting in Philadelphia, Cindy Wooten of the Catholic News Service reports from Rome.
The 2.30 Euro ($2.50) stamp shows families from different parts of the world against a backdrop featuring elements of the city's skyline and the Liberty Bell.
The Vatican is a city-state and issues its own stamps and mints its own coins. While the stamps can only be used on items mailed at the Vatican, the coins are legal tender throughout Europe.
Kevin Riordan, Inquirer Columnist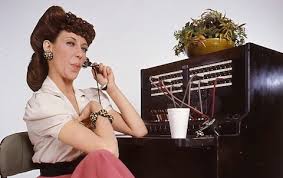 Tweets, texts and Facebook posts came first. Such elation!
But the phone calls hit me the most.
My friend Kathy was on the line from Rochester, NY, where we got our glitter on and saw David Bowie together 42 years ago this summer. What a night that was.
Kevin Riordan, Inquirer Columnist
Joseph Rocco 'Red' Mascari, who as "Red Mascara" spent half a century plugging a simple song he wrote about New Jersey, is dead.
Mascari, 92, died Saturday in his hometown of Phillipsburg, Warren County. It was there, as a factory worker in 1960, that he wrote "I'm From New Jersey (And I'm Proud About It)," a old-school tune he would lobby -- without success -- to have declared the state's official song.
I wrote a column about Mascari last September, after a young filmmaker from Teaneck named Daniel Goodman began shooting a documentary about the man and his mission, and I admired both the quirky songwriter and the idealistic filmmaker.
Kevin Riordan, Inquirer Columnist
Half of downtown Camden's last remaining retail block will be razed, and a three-month-old restaurant owned by a homegrown entrepreneur also will be demolished, if the latest redevelopment scheme for the city becomes a reality.
As my Inquirer colleague Jonathan Lai reported Monday, the land bounded by Broadway, Martin Luther King Blvd., Stevens St. and Fifth St. is envisioned as the site of a $50 million Joint Health Sciences Center -- a classroom, laboratory and office complex that would help connect the downtown campuses of Rutgers-Camden and the Cooper Medical School of Rowan University .
The current retail occupants of the south side of the 200 block of Broadway, including Rainbow, Villa, and the Broadway Food Court, would disappear. So would properties on the 500 block of King Blvd., where Ray Davis opened his Newtown Kitchen and Lounge three months ago.
Kevin Riordan
Is Collingswood, NJ ready for a new Golden Age?
That's the name of a "tattoo and gallery" business Jeff Miller hopes to open in a prominent downtown storefront.
Forget body art's still rather raffish, renegade aura; Miller, 31, says Golden Age will focus on culture and community. He envisions it as "a departure" from conventional tattoo establishments - such as those the borough historically has prohibited.
Kevin Riordan
Friends, family and admirers of businessman and philanthropist Lewis Katz are rallying behind his New Jersey Hall of Fame nomination.
Katz, who was 72 when he died in a plane crash on May 31, 2014, is among 10 men and women named in the Hall's "enterprise" category.
Other nominees with South Jersey ties include former NAACP presiident and Camden native Bruce S. Gordon; Moorestown industrialist Samuel Leeds Allen, who patented the Flexible Flyer sled; trailblazing Atlantic City businesswoman Sara Spencer Washington; and John A. Roebling, whose Florence Township steelworks forged the cables for the Brooklyn Bridge.