A couple of unholy, intoxicated church goers - high on booze and drugs - crashed a midnight Mass in Drexel Hill on Christmas when they stumbled down the aisle, fondled each other in a pew and flushed drugs down the church toilet, police said.
Authorities believe Alexander Pirone, 21, and Catherine McGrath, 24, planned to hide out in the restroom until after the building was locked up for the night so they could burglarize the church, but a cop and an EMT who were also at the Mass thwarted their plan, said police Superintendent Michael Chitwood.
Pirone and McGrath burst into St. Charles Borromeo Roman Catholic Church on Burmont Road and stumbled down the aisle shortly after midnight Mass began on Dec. 25, police said. Officer Samuel Sproull, who was on duty at the time and attending the Mass, saw them come in and saw that they were "whacked out," Chitwood said.
Dr. Frank Leone, director of Penn's Comprehensive Smoking Treatment Program, will chat on Monday, Jan. 3 from noon to 1 p.m. about how to stop smoking.
On a mobile device? Click here to join the chat.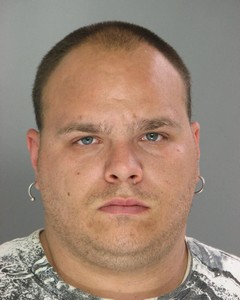 Maybe so. But that kind of argument usually doesn't work too well with detectives.
It's the end of the line for Lower Chi's Robert Nickson Jr., 28, who was busted in September for trying to marry a 14-year-old girl he had met over the summer. County detectives got wind of the relationship after both Nickson and the girl listed themselves as "engaged" on Facebook, according to the criminal complaint.
Nickson has pleaded guilty to statutory sexual assault and corruption of a minor. His attorney, Enrique Latoison, said yesterday that the girl essentially seduced Nickson and was still trying to contact him. From today's story:
Committee of Seventy's Sean Scully will be with us on Wednesday, December 22 at 11 a.m. to discuss the U.S. census results and the loss of a U.S. House seat for Pennsylvania. NOTE: Zack Stalberg, originally announced for this chat, had a scheduling conflict.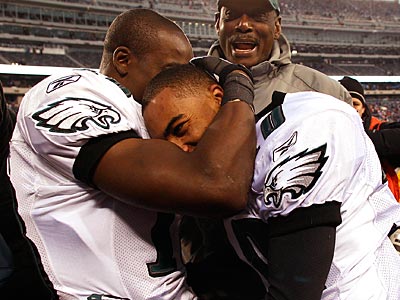 Join the Daily News' Marcus Hayes on Monday, December 20 at 1 p.m. as he takes your questions and comments on the Eagles.

On a mobile phone? Click HERE to join the chat!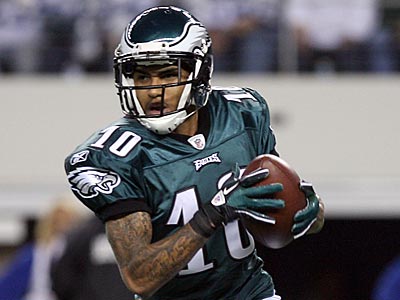 Vegas Vic will discuss the weekend's football picks in a Hot Button chat on Friday beginning at 1 p.m.
On a mobile phone, click here to join the conversation.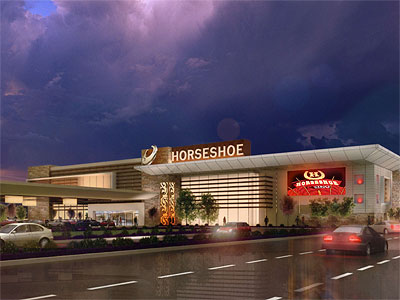 The state Gaming Control Board, fed up after four years of delays, today took the unprecedented action of revoking the state license for a South Philly casino. That action came despite pleas from the local investors for more time to open the casino on Columbus Boulevard at Reed Street in a new partnership with Caesars Entertainment Inc.
The board seemed to focus on three reasons in questioning the investors today: They submitted incomplete documents on the deal going forward, they changed the way charities would benefit from casino profits and the project as designed today is notably different than the project approved in December 2006.
The move comes as a stunning political blow in Gov. Rendell's last month in office. Rendell is close with the local investors and ran for office pitching casino gambling as a way to raise money for the state. A project in the town where he was mayor for eight years becomes the first to lose its casino license.