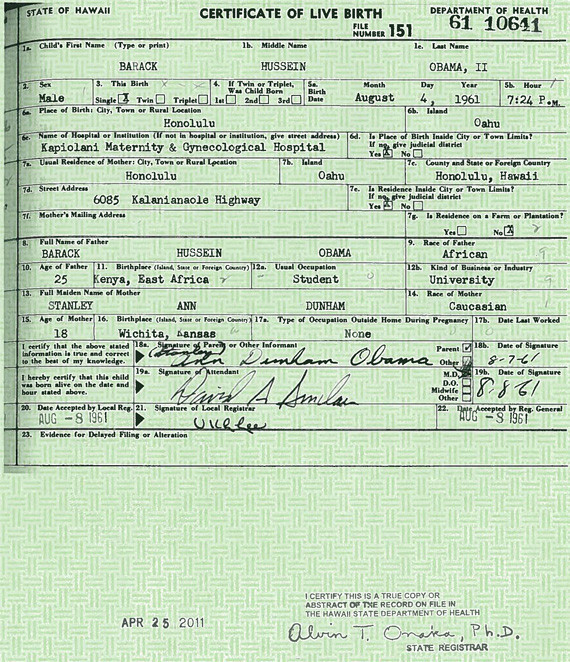 I have to say I'm a little stunned that the White House released President Obama's long-form birth certificate this morning -- minutes before surging GOP billionaire candidate and "birther" extraordinaire Donald Trump launched a speaking tour in the bellweather state of New Hampshire.
Not stunned that it shows the the 44th President of the United States is exactly who he always said he was -- the 49-year-old Hawaiian born son of U.S. citizen S. Ann Dunham and Kenyan student Barack Hussein Obama. That was always a no-brainer.
But I'm stunned by the politics, because let's be honest -- the whole "birther" controversy was the best thing that happened politically to Barack Obama since the invention of Facebook. For one thing (and if this sounds like an indictment of our national media...it is) the Trump candidacy and the increasingly bizarre allegations about Obama's citizenship had dominated the 24/7 news bubble for days -- and that prevented coverage of all the things that have Americans thinking that the nation is still on the wrong track, such as high long-tern unemployment and soaring gas prices.