Layla A. Jones
Earlier this year, a conglomerate of citywide organizations formed the Philly Land Bank Alliance for the purpose of identifying blighted and unused sections of the city to foster more effective redevelopment. Now, the New Kensington Community Development Corporation along with other Philly Land Bank Alliance members are inviting Philadelphians to have a say in the future of their neighborhoods.
On Tuesday, March 10 at 5:30 p.m., the NKCDC, the Pennsylvania Horticultural Society, the Healthy Foods Green Spaces coalition are holding a free meeting at Kensington Creative and Performing Arts High School (1901 N. Front St.). Councilwoman Maria Quiñones-Sanchez is expected to deliver opening remarks.
At the meeting, attendees will be updated about landing and conservatorship policies in Philadelphia. There will also be speakers explaining policy impacts on community organizing and gardening.
Layla A. Jones
Local photographer and videographer Rocco Avallone launched his drone from a Schuylkill Banks Boardwalk trail on Sunday to capture a video of the frozen white-and-gray Schuylkill River.
The boardwalk, completed in October 2014, runs from Locust Street to the south side of the South Street Bridge with a ramp connecting the boardwalk to the north side of the bridge as well. Avallone told NBC10 he hadn't yet visited the trail and "thought it would be cool to get a bird's-eye view of it."
The result is a one-and-a-half-minute montage of angled shots of the iced-over Schuylkill River and other Philly landmarks.
Layla A. Jones
Local filmmaker and journalist Cory J Popp created a well-received winter video of the City of Brotherly Love called "A Very Philly Christmas." Since then, he's created various other videos capturing the city, including a series called "Wastelands," which examines Philly's abandoned spaces through urban exploration.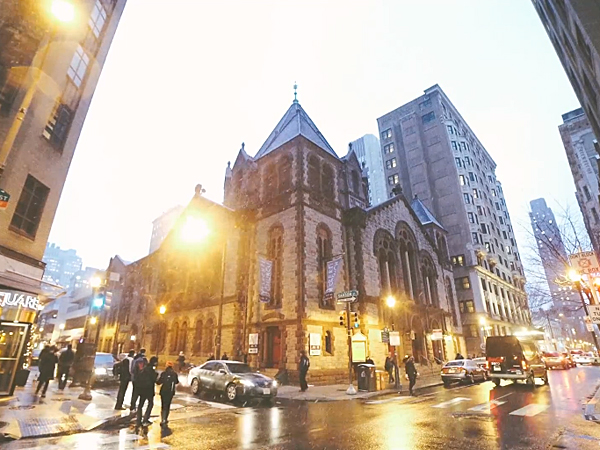 Now, Popp brings us another view of the city in the winter called "Frozen Philadelphia," which finds the beauty in arctic temperatures during a time that Popp believes the city is "uniquely alive."
Layla A. Jones
If you'd like to have a hand in planning the new South Philadelphia, head to the Philadelphia High School for Creative and Performing Arts on Feb. 9 at 6 p.m. for Philadelphia 2035's second public meeting.
After the first public meeting held in December, South Philly's strengths and weaknesses were laid out by the public. Strengths included the Italian Market, East Passyunk Ave., four of the South District's subway stations and rec centers.
A lack of green space, Gray's Ferry Avenue, the Snyder Broad Street Line station and Girard Park were among the area's weaknesses.
Layla A. Jones
LOVE Park is getting a redesign and on Tuesday night PennPraxis, Philadelphia Parks & Recreation, and the Fairmount Park Conservancy sought the public's suggestions on how best to utilize the space. PennPraxis also opened the social media realm for LOVE Park redesign submissions with the tag #newlovepark.
Between the two civic engagement forums, the LOVE Park update got some wild ideas as well as some worthwhile ones. Going green and increased flexibility were some of the suggestions brought up by the public, CBS Philly reports.
Many Philadelphians see a need for more green space, with some suggesting the park would be an ideal place for a bike share station. Some of the wackier suggestions, reports Billy Penn, include a shark-filled beer fountain equipped with a hovering skate ramp, and a zipline.
Layla A. Jones
Matt Satell who runs the website Philly By Air, which features aerial images and video of the city and surrounding suburbs, has created a stunning video featuring aerial shots of Conshohocken.

Shot using a Phantom Vision 2+ quadrocopter, Satell shot the footage of Conshohocken, West Conshohocken and Spring Mill last weekend. It showcases the Schuylkill River among other landmarks.
Reuters
(Reuters) - Keurig Green Mountain Inc, maker of the K-Cup single-serve coffee pod, signed a deal with Dr Pepper Snapple Group Inc to sell capsules that make its sodas in Keurig's planned cold-drink machine, the Wall Street Journal reported.

Keurig and Dr Pepper didn't disclose the financial terms for their multiyear deal, which Dr Pepper said prevents it from sharing its carbonated drink brands with SodaStream or other countertop drink machines, the newspaper reported. (http://on.wsj.com/1yzkqn4)

Keurig said the deal, expected to be announced on Wednesday, will give it at least 30 beverage varieties - including multiple brands from the two soda partners - for the new machine, the Journal reported.
Layla A. Jones
Radisson Blu Warwick Hotel (220 S. 17th St.) is partnering with Philadelphia's own Project Runway Season 12 winner Dom Streater to create a hotel-inspired holiday display in the hotel's grand lobby.
The display, called "Franklin's Fireplace," will be completely designed by Streater and feature some of her signature prints while complementing the hotel's aesthetic. "I was really inspired by the hotel's lobby," Streater said, "and how they were able to create a modern space while still highlighting some of the beloved building's original features."
In keeping with this principle, the holiday display features trees made with upcycled books to correspond with the hotel's literary theme.