Everything about wine is an art. From the making of it to the packaging of it and even the displaying of it. If you collect bottles over time, you're left with a delightful problem: What do you do with your growing collection? Before you start storing bottles in the coat closet, learn more about the multiple methods of storing, racking and displaying your wine. Some systems are prefabricated and can be installed easily; custom storage units may require help from a designer and a carpenter.
Whether small or large, many wine cellars have at least two or three different styles of racking. Some of these are built for bulk storage, and others for displaying the label — also known as the vintage — to help the owners find what they're looking for and to showcase the highlights of a personal collection.
From the sparse and modern to the custom and traditional, the great spaces below make the displaying and storing of wine truly an art.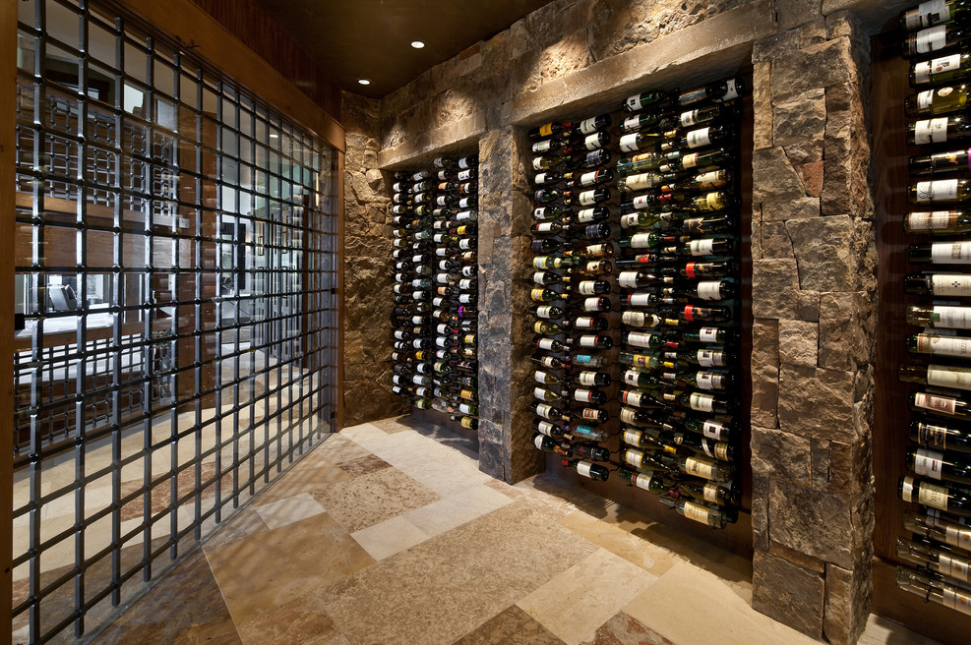 Prefabricated Wine Storage Systems
The Vintage View racking system is an economical way to store larger collections of wine. This cellar also uses beautiful recessed spotlighting and natural stone. It's a simple design that makes a major impact. If you're looking to design a wine cellar with a more transitional appeal, consider the elements that make this space so appealing.
Combined Custom and Prefabricated Cellar
This is a classic wine cellar that uses prefabricated and custom components. Once again, the system used here is scalable, and probably what you're most used to seeing in a traditional wine cellar. The storage system is made of ready-to-order components that come in pine, cherry, redwood and mahogany.
The X-style storage, presentation view and individual slots all make for an interesting space, while the prefabricated components help cut down on cost. Notice how in the image, the arched door, rock work, industrial light fixture and slate tile floor help make these prefabricated pieces look a little more custom.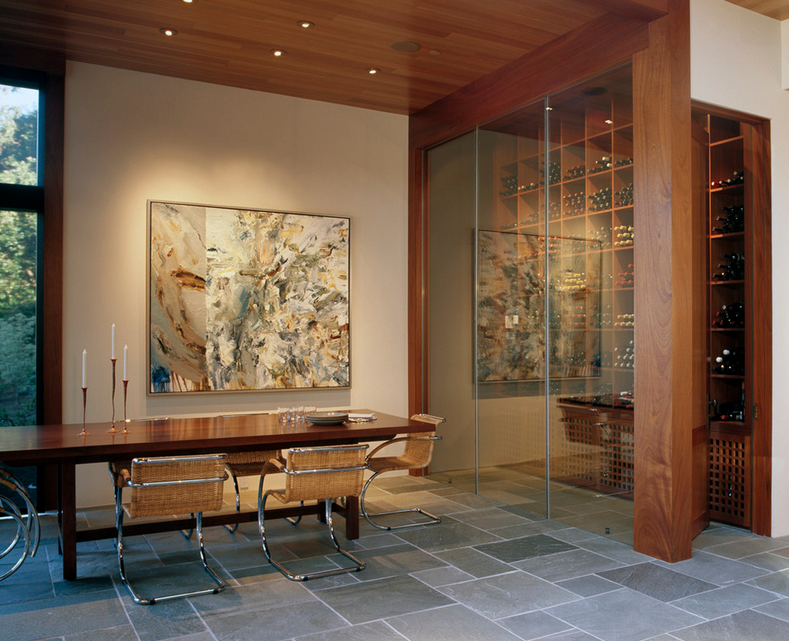 Custom Wine Storage Systems
If you have a specific look for your wine cellar in mind, consider investing in a custom-built space. With a great design and a good carpenter, you can build something completely unique.
In this image we see a cellar that appears to really be an extension of the home. It's not meant to look old or ultramodern — it's been constructed to fit the needs of the collector and follows design cues from the rest of the space. The large glass panels and wood beams not only seal in the space, but create a feeling of understated grandeur. It's not pompous, but it is impressive.