After months of frigid air, clouded skies and heavy jackets, we have finally made it to spring. This week we welcome the lovely new season with open arms. Celebrate spring's arrival with 8 floral decorations from local Etsy shops:
1. Rich Tapestry stone coaster set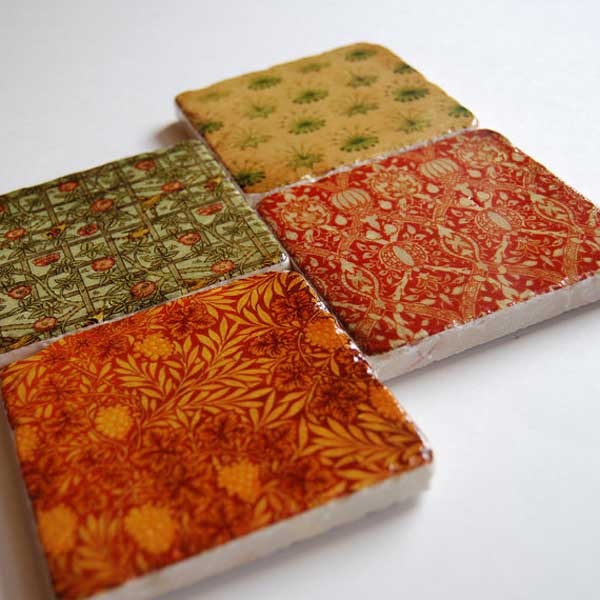 Enjoy the rich and warm tones of spring with this set of four coasters. Each coaster is made using a beautiful tumbled stone tile and a unique transfer process that allows the image to "melt" into the tile transparently, letting the natural color and character of the stone to show through.
2. Large wall floral damask stencil
This beautiful all over, reusable damask pattern makes it easy to add a touch of romance to your walls! Use stencils for personalized wall decorations by simply adding in the paint colors of your choice using a stencil brush or stencil rollers.
Avoid a tangled mess by installing this dreamy, floral jewelry hook. It's vintage inspired, shabby chic look makes it a spring essential.
4. 30s-40s Italian floral chandelier
This ultrafine, handcrafted chandelier was created in the early 20th century. It's European vintage style shines bright with its wonderfully golden paint job.
5. Retro Japanese glazed ceramic teapot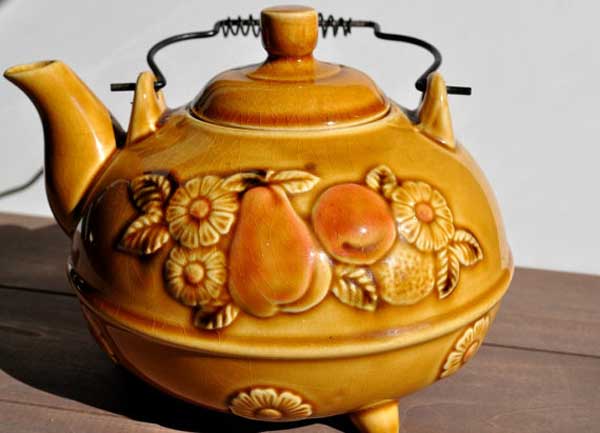 This Japanese teapot has a light brown/mustard glaze with a floral and fruit pattern on each side. It's retro design oozes the essence of spring.
6. Poppy cottage vintage bench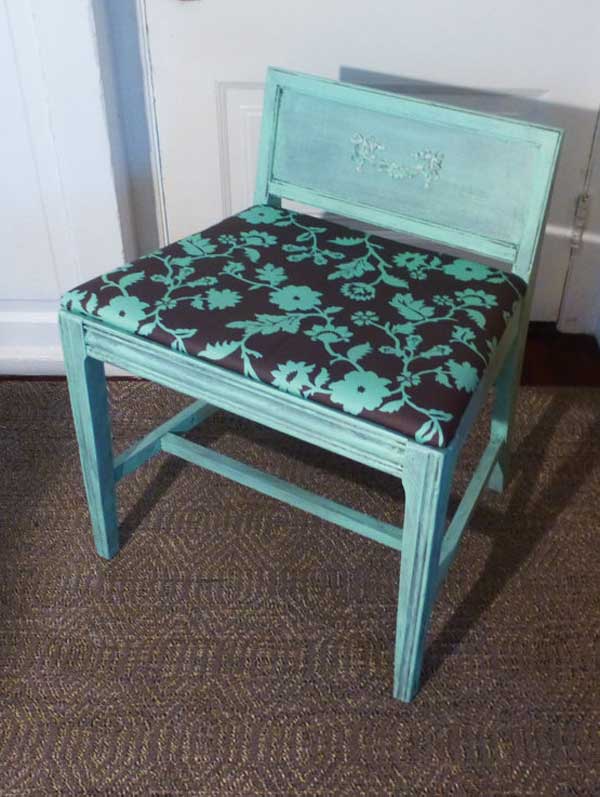 This vintage bench is simply divine standing alone or sitting at a desk or dressing table. The fabric on the bench seat is stunning next to the painted finish and sets the bench off perfectly.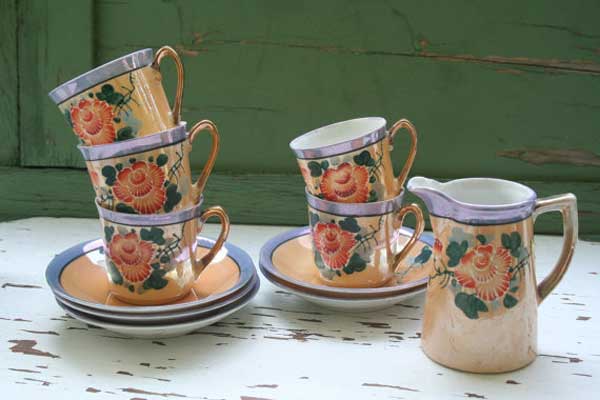 This vintage set from LUSTREWARE comes with five coffee cups and saucers and a small creamer/pitcher.
8. Message in a bottle reclaimed wooden vase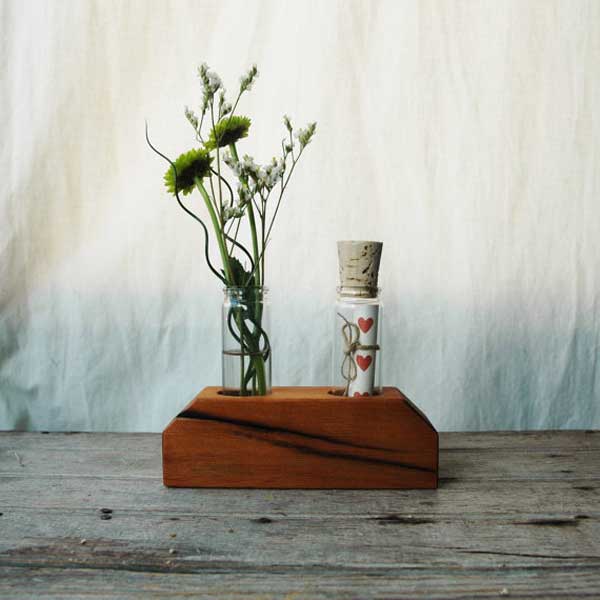 The wood from this handcrafted vase is from antique floor joists from Philadelphia houses built in the 1800s. Two holes have been made to hold vials intended for flowers. One vial comes with a heart adorned scroll tied with hemp, empty and awaiting words inscribed by you
.