Ask former teacher Monica Mangin and her best friend, Jess Jackson who used to be a part-time mom and recreational therapist, and they'll say their drastic career switches just made sense. Neither had formal design training but today the pair co-hosts a home improvement show called Knock It Off! on the Live Well Network and run East Coast Creative, a fun, popular home and design blog. They're like the local, lady version of the Property Brothers. Well, kind of.
The longtime friends and Bucks County residents believe you don't have to have a lot of money to makeover your home. That's the principle behind both their TV show and website, where you can find DIY projects on everything from a hi-lighter enhanced thrift-store painting to a homemade, birdcage style pendant light fixture.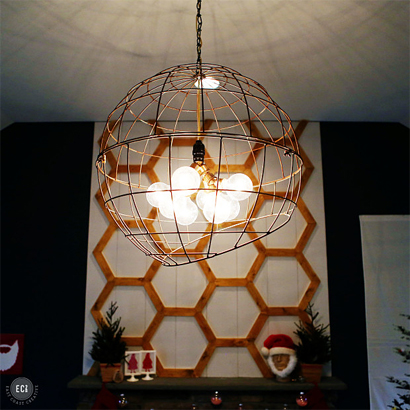 Launched in February 2011, East Coast Creative quickly garnered the attention of The Nate Berkus Show, where they were invited to join him for four episodes during his last season. Mangin and Jackson, who were "bit by the TV bug, big time" after appearing on the show, launched their own series two years later on the Live Well Network and have been hosting and blogging ever since.
They started East Coast Creative one night "on a whim" and the blog, meant to document the team's always happening DIY home projects and crazy lives—they have seven children between them—now gets more than 240,000 visitors a month.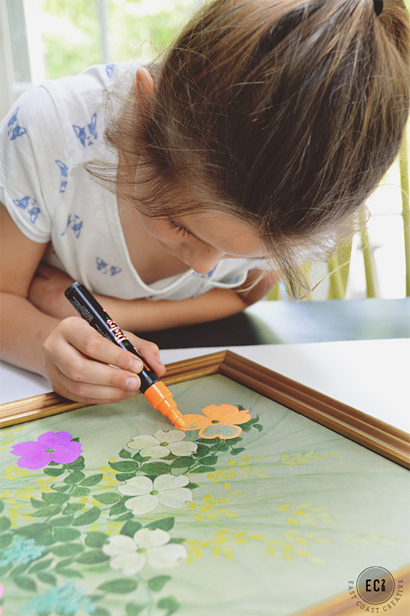 "Neither of us have any real design experience," Jackson said, "but that didn't stop us from using power tools…If we can do it, anyone can do it!"
Simple, low-cost, approachable projects are what draw East Coast Creative readers back and promote the positive feedback Mangin and Jackson said reassure them of their success.
The ladies of East Coast Creative dropped a few tips for Philadelphia residents seeking to open up their compact city dwellings:
1. "Paint the ceiling a bold color and paint all of the other walls a neutral color (think white!) to open up the space and make it appear larger. We did this in an upcoming episode and transformed a closed-in, small space into a bright, cheery sun porch that looked a lot larger!"
2. "Add some character to a living room without taking up a lot of floor space with a faux fireplace! Find a salvaged mantel, or build your own, and attach it to the wall. Paint the opening a fun color and add some candles in various heights. You'll have an awesome spot to decorate and add some warmth with the candles with one very low profile charming addition. We actually did this same thing in a row home in south Philly and it was incredible!"
3. "Remember to check the scale of your furniture. Big, overstuffed, bulky couches and chairs aren't ideal in a small space. Purchase furniture that suits the space you live in."
4. "Think about the flow in your home. How do you use it? Do you have guests often? Can you easily access the things you use on a regular basis? Pair down anything that inhibits good flow in your space and don't be afraid to move things around to see what works best! A cluttered space feels like a cramped space. Don't keep things around that you don't like or that don't work in your space."
5. "Hang curtains high above and slightly outside the window frames to let in as much natural light as possible and make your ceiling seem higher! It's amazing how this little trick makes a room feel so much larger!"