Most of us experience famous architecture in short bursts. We might spend half a day wandering around the Guggenheim museum, an hour strolling through Fallingwater or a few moments in the lobby of a building whose interiors were done by Philippe Stark. But unless you actually own a home designed by a famous architect — or have enough cash to dump on Jonathan Adler's lawn to coax him into designing your house — there's little opportunity to truly become intimate with world-famous design.
That is, unless you book a night in one of these buildings. Many famous architects and designers have tried their hand at hotel design, producing some incredible concepts. And they're completely accessible. Located all over the world and spanning every style — from traditional to ubermodern to brazenly individual — these 10 hotels offer some of the most luxurious accommodations created by some of the world's most interesting designers.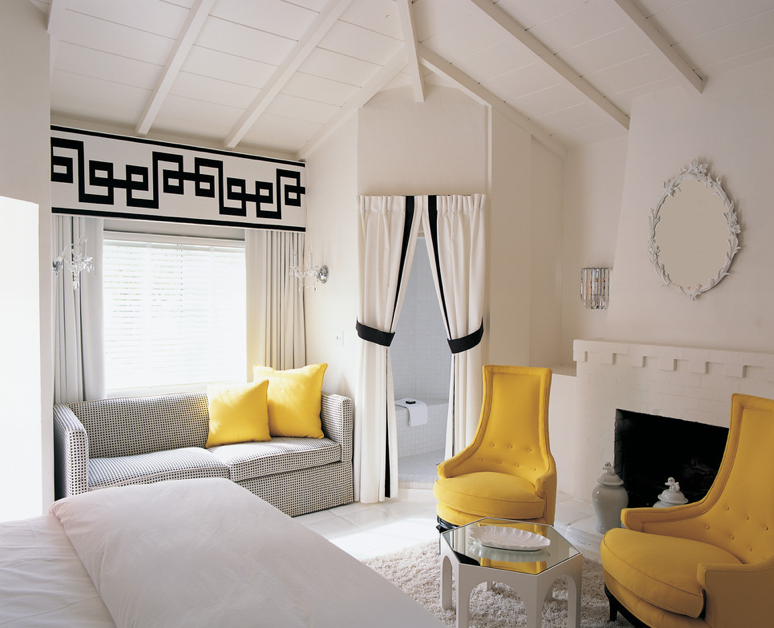 Viceroy Palm Springs, Palm Springs, California
Interior designer: Kelly Wearstler
Famed interior designer Kelly Wearstler's elegant contemporary West Coast style pours over every nook and cranny at this boutique hotel.
The Premium Courtyard studio, shown here, has a fresh black and white color scheme with scoops of lemon yellow. There are plush furnishings, mountain views, vaulted ceilings, private patios, fireplaces and more.
Mama Shelter, Lyon, France
Architect and interior designer: Philippe Starck
Bright colors, colorful inflatable inner tubes and nothing but the smartest and coolest furniture designs — what else would you expect from modern French designer Philippe Stark?
The famed Louis Ghost Chair designer's hipster hangout opened in April 2013 and immediately established itself as a new breed of modern hotel. With an iMac in every room, chalk-like graffiti on the floors and funky colors, this surprisingly affordable hotel is sure to become one of the most sought-after spots in Lyon.
Here, one of six meeting and event spaces shows off the colorful and fun aesthetic.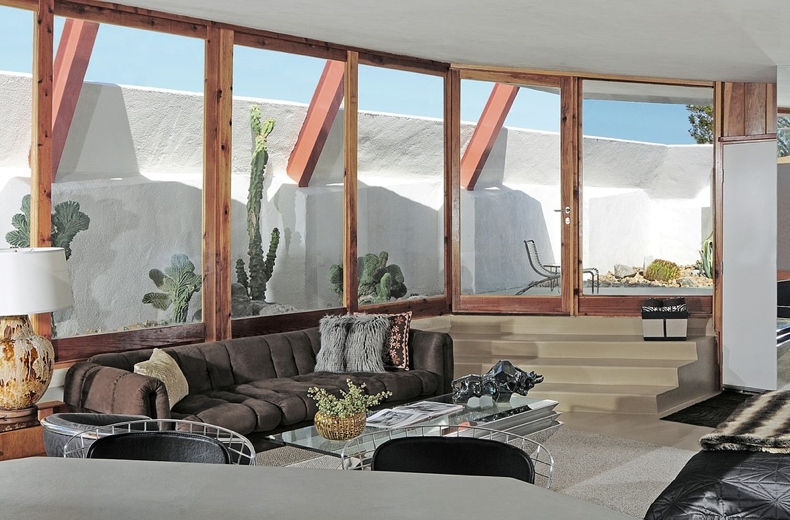 Hotel Lautner, Desert Hot Springs, California
Architect: John Lautner
Lautner began designing this space in 1947 as a master planned community with 100 buildings, storefronts and pools on 600 acres for famous director Lucien Hubbard. After four units, though, the project ground to a stop.
The units became various motels over the decades, until Los Angeles interior designer Tracy Beckmann and furniture designer Ryan Trowbridge purchased the property and spent more than four years renovating and relaunching the site as a four-suite boutique resort in 2011.
The Desert Retreat, seen here, has a black and cream base palette with metallic accents and a chocolate brown Milo Baughman sofa.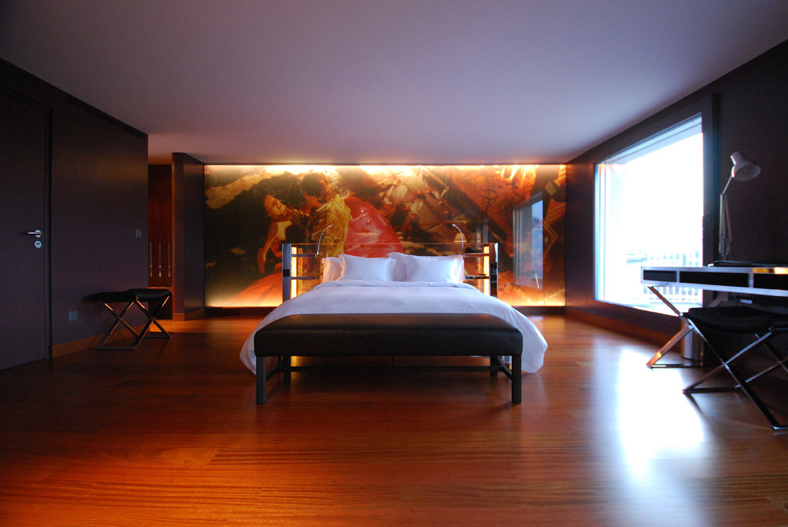 The Hotel Luzern, Lucerne, Switzerland
Architect and interior designer: Jean Nouvel
Pritzker Prize–winning French starchitect Jean Nouvel designed every square inch of this jaw-dropping interior space. Individual color schemes highlight each of the 30 rooms, and film stills from the designer's favorite directors — like David Lynch and Federico Fellini — are on many of the walls and ceilings.
The Penthouse Suite, seen here, is spacious, with warm wood floors, crisp minimalist decor and a rooftop terrace. The film still is from The Matador, directed by Pedro Almodóvar.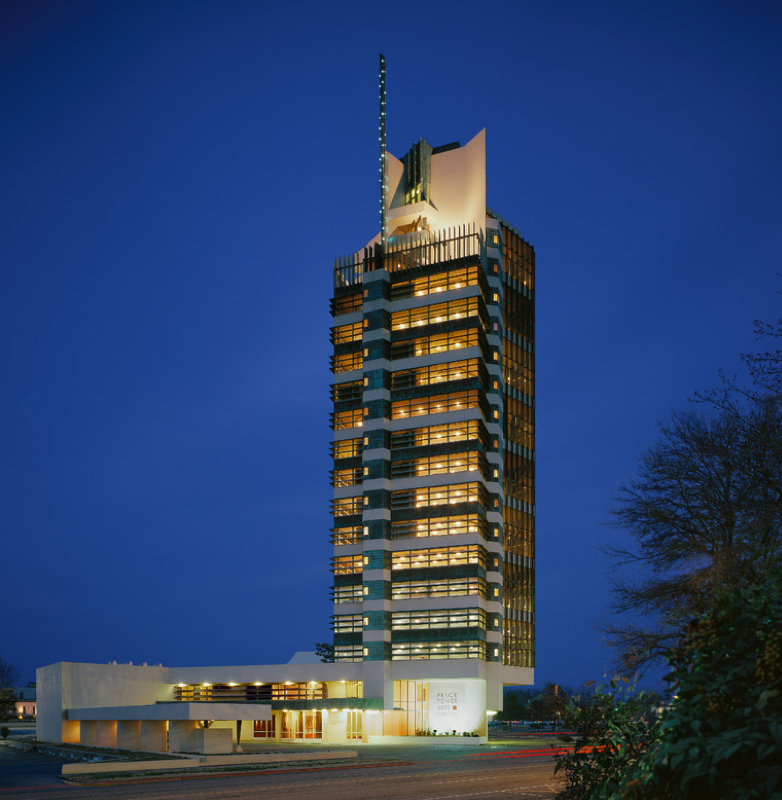 Inn at Price Tower, Bartlesville, Oklahoma
Architect: Frank Lloyd Wright
This is the famed architect's only skyscraper. In 2003 New York architect Wendy Evans Joseph turned the top five floors into a 19-room hotel that nods to Wright's aesthetic. There are two-story suites and a cantilevered restaurant and bar called Copper.
The Price Tower Arts Center takes up the rest of the building, with art exhibitions and tours of the restored 1956 interiors.