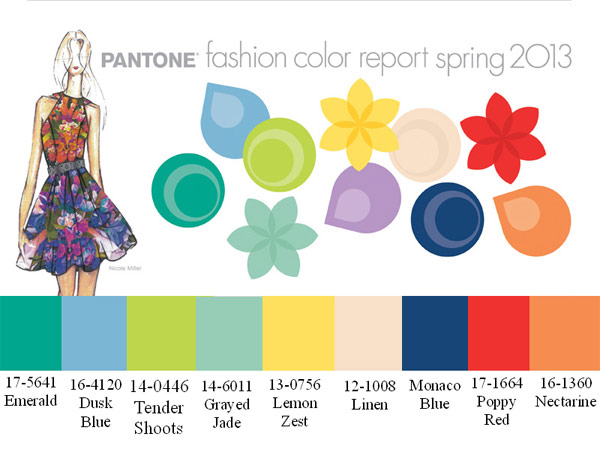 The Pantone Institute has declared emerald the color of the year. Couple that with their hot hue picks for spring, dusk and monaco blue, and you have my new favorite color combinations.
Where the sky meets the grass on a clear day or moonlit night, these colors are tranquil, calming, restful, harmonious, and good for our well-being. What better ingredients for the spaces we occupy?
Dusk, the paler of the two, leans towards subtle cornflower blue. It brings out the depth of the emerald. It's called a novel neutral; a great backdrop for stronger colors. It's less competitive a color combination, but no less sophisticated.
Monaco blue and emerald conjure up thoughts of rich vibrant, moodly jewel tones: sapphires and emeralds, malachite and lapis. Jewel tones interiors are classic and historic. The clear, bright counterparts to these two colors on the other hand are energizing, almost collegiate.
Magic happens when combining colors that express who we are. These combinations tell me that you're confident, self-assured, and dynamic.
Go green and blue.