Have you noticed a heat wave of sorts? Palm prints hit the runway for this coming Spring, and we're going to see the pattern grace everything from drapes to dresses! They've been an iconic theme in home decor long before the look of Lily Pulitzer's preppy palms of the 50's, and will be long after. The long spiky leaves are more than decorative, they are symbolic and have religious meaning as well ~ but to me they just mean sun kissed days and balmy nights.
Even if you can't escape to a warmer climate physically, these easy, breezy prints and decorative objects transcend time and place. They read fun, flirty and on trend.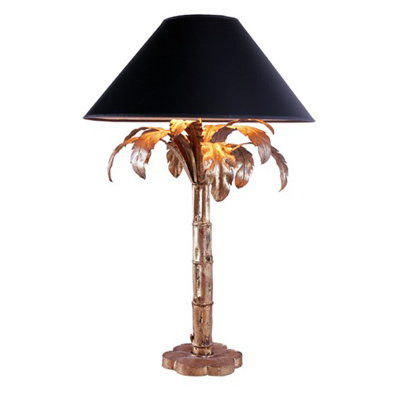 With a devil may care attitude, especially in unexpected color combinations, go ahead and create a palm-tastic statement of your own, and pass me a pina colada!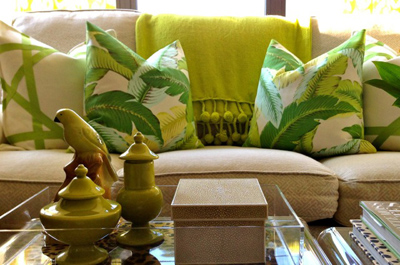 ---
About Carrie Leskowitz For more than 12 years, Carrie Leskowitz has been creating some of the most stylish rooms in the Philadelphia region. Once a fashion and prop stylist, Carrie is now a renowned interior designer, and owner of a successful interior design business, Carrie Leskowitz Interiors. Leskowitz has created a style all her own, centered around luxe, organic, natural design with a dash of glamour. With a great eye for fashion, Carrie consults on residential and commercial projects in the Pennsylvania, New Jersey, New York, and DC areas. For more information about Leskowitz visit www.carrieleskowitzinteriors.com or her blog, Carrie's Design.