The black and orange color combination gets a bad rap, accused of being too "Halloweeny" or "frightful."
Dare I say, "Nay, take a second look at this dynamic design duo." Like Batman and Robin, it packs a powerful punch! The energy of these opposites commands equal attention when used together in equal measure.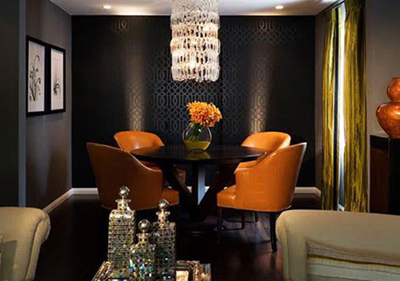 When black becomes the primary focus, the moody mysteriousness is magnified. The impact is all high drama.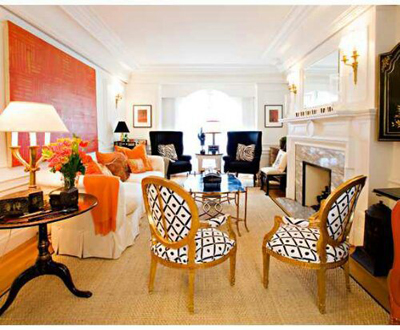 When orange stands out with its jolt of energy and warmth, it looks vibrant and classic, but when paired with black: edgy.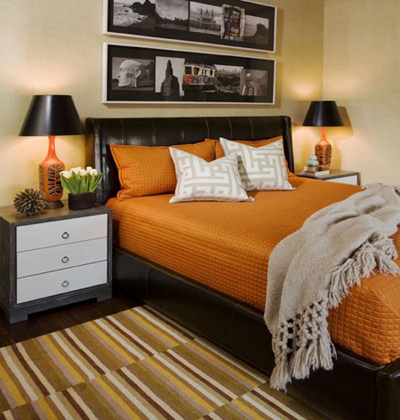 The trick is to neutralize this strong palette with secondary softer colors like grey, beige, and white. The treat will be a statement making space that reflects your unique spirit!
---
About Carrie Leskowitz For more than 12 years, Carrie Leskowitz has been creating some of the most stylish rooms in the Philadelphia region. Once a fashion and prop stylist, Carrie is now a renowned interior designer, and owner of a successful interior design business, Carrie Leskowitz Interiors. Leskowitz has created a style all her own, centered around luxe, organic, natural design with a dash of glamour. With a great eye for fashion, Carrie consults on residential and commercial projects in the Pennsylvania, New Jersey, New York, and DC areas. For more information about Leskowitz visit www.carrieleskowitzinteriors.com or her blog, Carrie's Design Musings www.carriesdesignmusings.blogspot.com.