I'm not talking modern tropical or rattan furniture. I am talking the lush, steamy, full-to-bursting look of the jungle. Pattern on pattern, green everywhere. Big, bold flowers and layer upon layer of color.
OK, so a jungle room might be a little overbearing (not to mention humid), but you can steal elements of that jungle lushness. A hint of the Amazon goes a long way.
Here are a few ideas to up the tropical, Heart of Darkness feel.
Color and Pattern
Bright tropical florals can be intimidating, but when they are in an otherwise neutral and modern room, they add just the right amount of jungle exuberance.
Green
The jungle is green. Layer upon layer upon layer of it. Even if you are not going for a jungle or tropical theme, green can give a room that sense of cool lushness. It's a very cocooning color.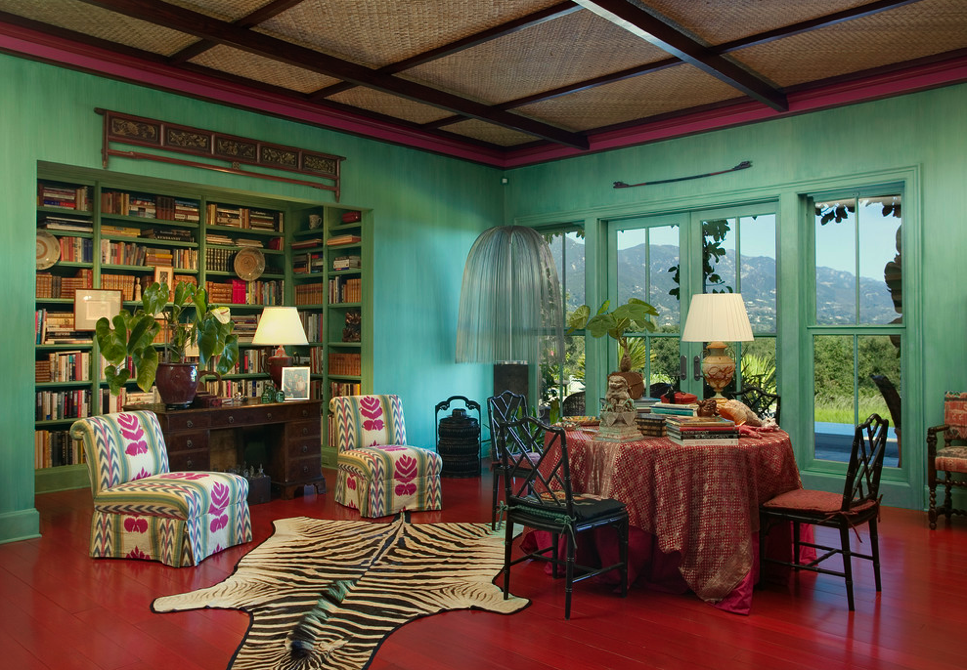 Colonial Lush
The plantation colonial look is its own style. Think 19th-century English design meets the tropics. It's a mix of buttoned up and completely wild. This room, with its unruly palms and bird cages, is a perfect example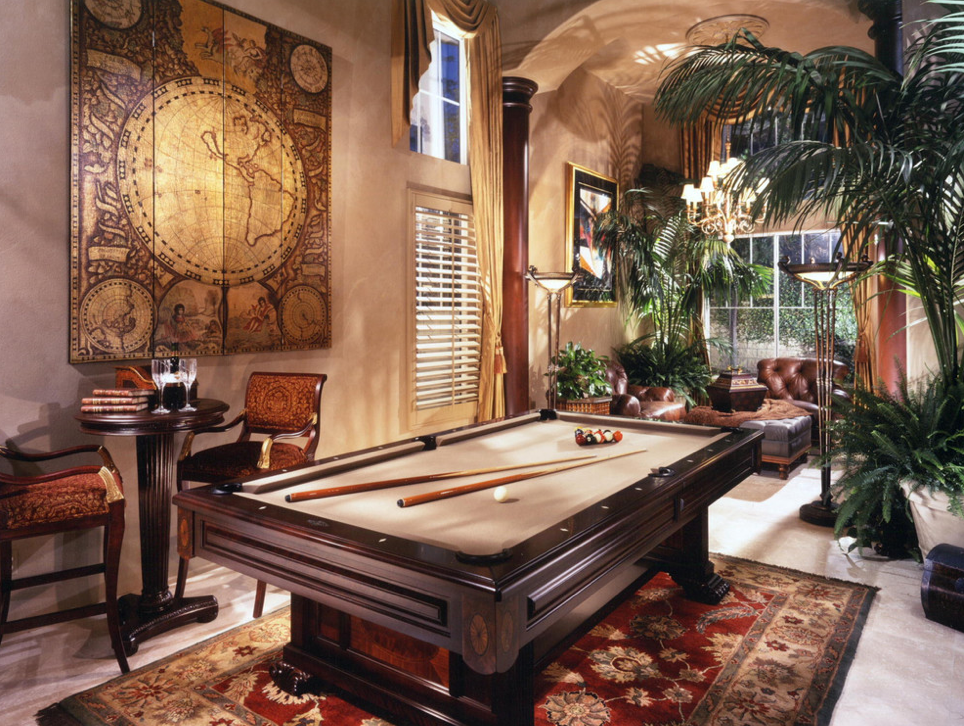 Palm Patterns
I love everything about this vignette — the amazing emerald green, the palm motif on the upholstery and the surprising placement of the color. It's simple and not exactly lush, but it implies the jungle in subtle ways.