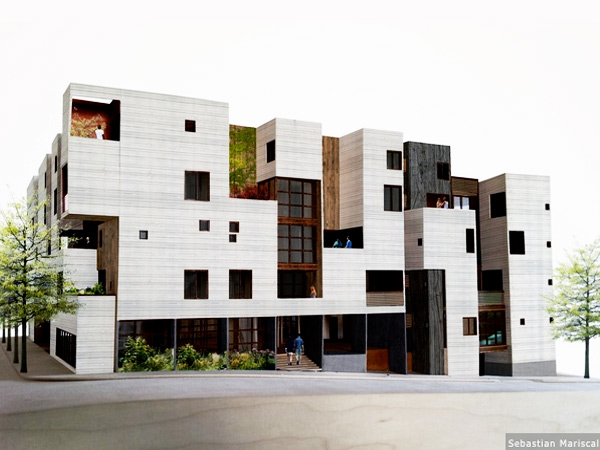 Parking is a big concern for architects and developers and not because it's seemingly impossible to find downtown.
Boston architect Sebastian Mariscal must determine parking before beginning any new project, as reported by Emily Badger for The Atlantic Cities.
Badger writes that buildings are built around city codes, which mandate that a specific ratio of off-street parking spaces for each new unit of housing or office space. Meaning if developers want to build a 50 unit building, they must supply 50 spaces for cars to park.
When Mariscal wasn't content with eliminating green space for a paved parking lot or constructing an underground parking structure the building would sit on for his current 18,000 square-foot project, he resolved to nix creating parking and have the future tenants sign away their right to own cars. But will the city allow it?
"When you remove the car component as the main design challenge," Mariscal says, "your way of thinking about design is completely different. The possibilities that open for a more environmentally friendly and human design – they are endless."
Read the whole story here.