Open the blinds to a colorful arrangement of flowers and visiting bees and butterflies with an easy-to-build window box.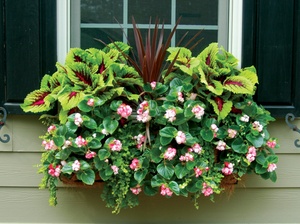 1. Fill window boxes with soil

Once your boxes have been hung below your windows, fill them ¾ full with soil. Plastic boxes are best, and can be quite attractive, but non-rotting wooden boxes are another good option.
2. Arrange the plants
After deciding on a design, make deep holes in the soil and then set your plants inside. Then, add a bit more soil to fill in the area around your plants. Make sure only the roots are covered, not the stem.
3. Time to water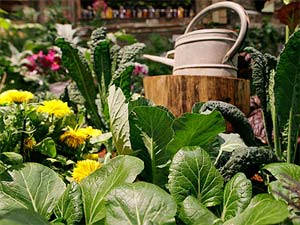 Now that all of your plants are arranged to your liking, water the soil to help them settle in. After watering, add in a few accent pieces for a touch of style. Glitter-covered raffia, pinecones, or critter-topped garden sticks are cute additions and are easily changed with the seasons.