Hosting a baby shower this spring? Set the mood for a beautiful and memorable baby shower with fun and bright decorations that celebrate the mother-to-be and her little one!
1. Paper Butterfly Flower Arrangement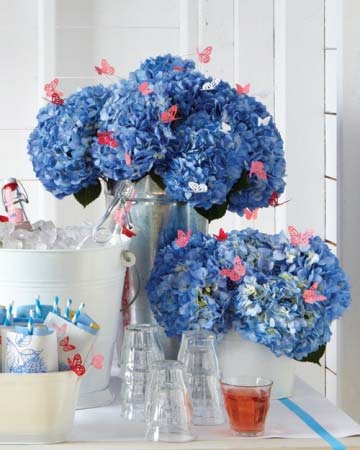 To make this baby shower decoration, use butterfly punches to cut out the graceful, fluttering shapes. Attach the butterflies to thin wires and arrange in the bouquets of flowers so they look like they're hovering over the blooms. Learn more at Martha Stewart.