Have you noticed we're in a blue period? Blues are an important and popular mainstay in design, mostly for its calm, tranquil effect on us. But cobalt blue, as bold as this, is a more confident jolt of color that is calling your name this coming season and beyond.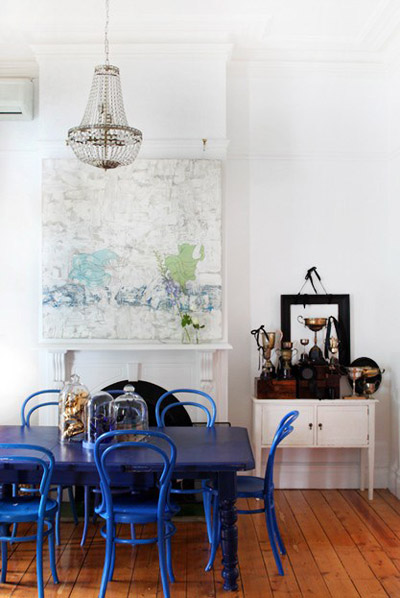 The strength of character cobalt displays is a great playmate with many other colors; white, black, neutrals and primaries alike. Vincent Van Gogh declared, "Cobalt is a divine colour and there is nothing so beautiful for putting atmosphere around things..."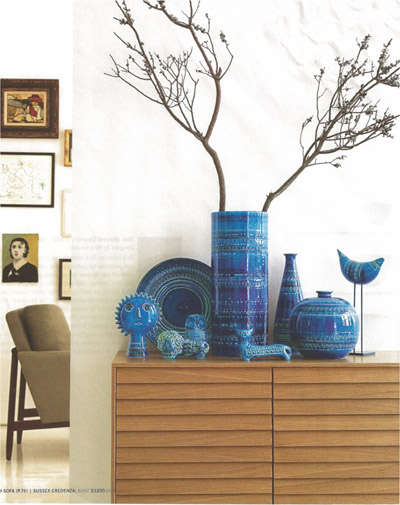 French artist Yves Klein created a sensual, deep blue reminiscent of lapis lazuli, forever known as International Klein Blue. C2 Paint is customizing a perfect match, should you be interested.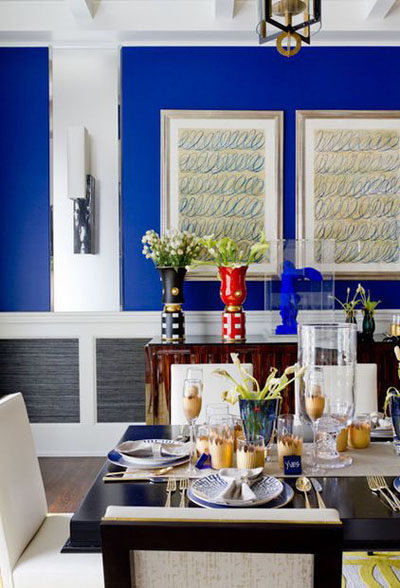 It is daring, it is dominant, it is dazzling! Which, coincidentally, is one of the colors included in Pantone's picks for the 2014 color forecast. You'll be seeing a lot of it because we're on a blue streak!
-
For more than 12 years, Carrie Leskowitz has been creating some of the most stylish rooms in the Philadelphia region. Once a fashion and prop stylist, Carrie is now a renowned interior designer, and owner of a successful interior design business, Carrie Leskowitz Interiors. Leskowitz has created a style all her own, centered around luxe, organic, natural design with a dash of glamour. With a great eye for fashion, Carrie consults on residential and commercial projects in the Pennsylvania, New Jersey, New York, and DC areas. For more information about Leskowitz visit
carrieleskowitzinteriors.com
or her blog, Carrie's Design Musings
carriesdesignmusings.blogspot.com
.