Are you a book-collecting connoisseur of sorts? Does a well-organized bookshelf give you a fuzzy feeling inside?
You, my friend, might want to browse the seemingly endless gallery of creative, wacky solutions for gathering your book collection on Bookshelf Porn.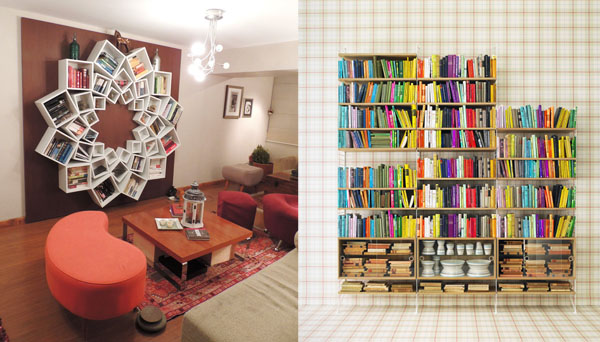 The photoblog is dedicated purely to those lovers of books, libraries, bookstores and bookcases. The smell of ink and paper is just the beginning. Get inspired!