All the fringe elements I am seeing lately are bringing me back to my wild child days.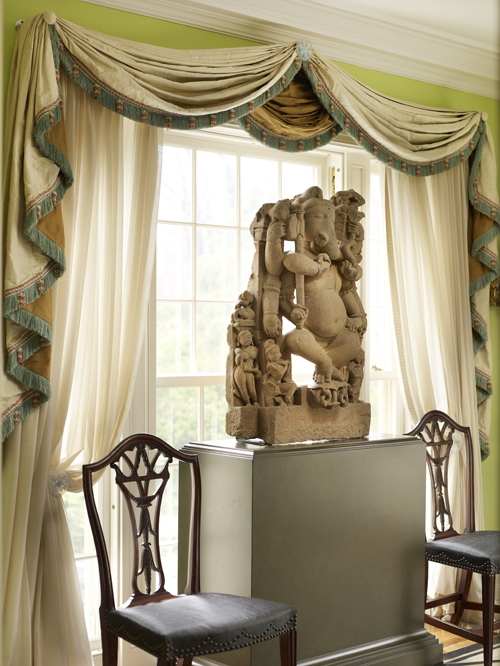 I loved fringe: adornments of all kinds. Then the look became streamlined, clean lines reined supreme. The pendulum swings both ways. Everything tilts in the other direction again eventually. We are seeing these embellishments in a multitude of ways from fashion runways to home decor, in a multitude of materials. I do love a little embellishment!
The fringe benefit of this little decorative gem is ~ it can look rustic, classic, bohemian, southwestern. It's application and versatility make it dramatic, feminine, historic, or quirky. You know this means bullion is back as well. I love the classic look of the thick trim gracing the bottom of a sofa or club chair.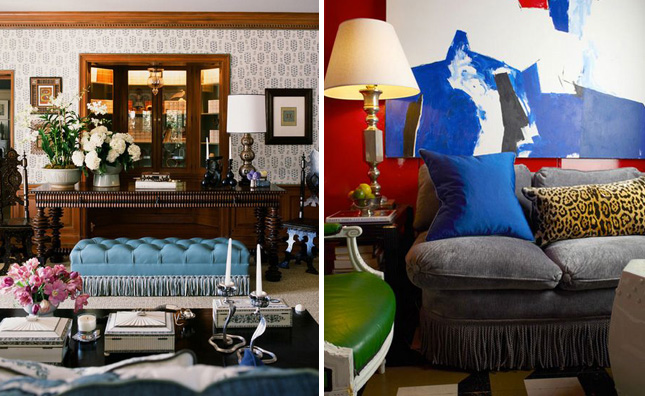 To keep the look modern and updated, coordinate it with well edited,contemporary pieces in an overall design plan or from looking like a fashion victim .
It's a movement and it's having its moment. Can the tassel and those tie backs be far behind?
---
About Carrie Leskowitz For more than 12 years, Carrie Leskowitz has been creating some of the most stylish rooms in the Philadelphia region. Once a fashion and prop stylist, Carrie is now a renowned interior designer, and owner of a successful interior design business, Carrie Leskowitz Interiors. Leskowitz has created a style all her own, centered around luxe, organic, natural design with a dash of glamour. With a great eye for fashion, Carrie consults on residential and commercial projects in the Pennsylvania, New Jersey, New York, and DC areas. For more information about Leskowitz visit www.carrieleskowitzinteriors.com or her blog, Carrie's Design Musings www.carriesdesignmusings.blogspot.com.