As the winter weather slowly comes to an end, let spring inspire you with these 5 DIY projects:
Flower chandelier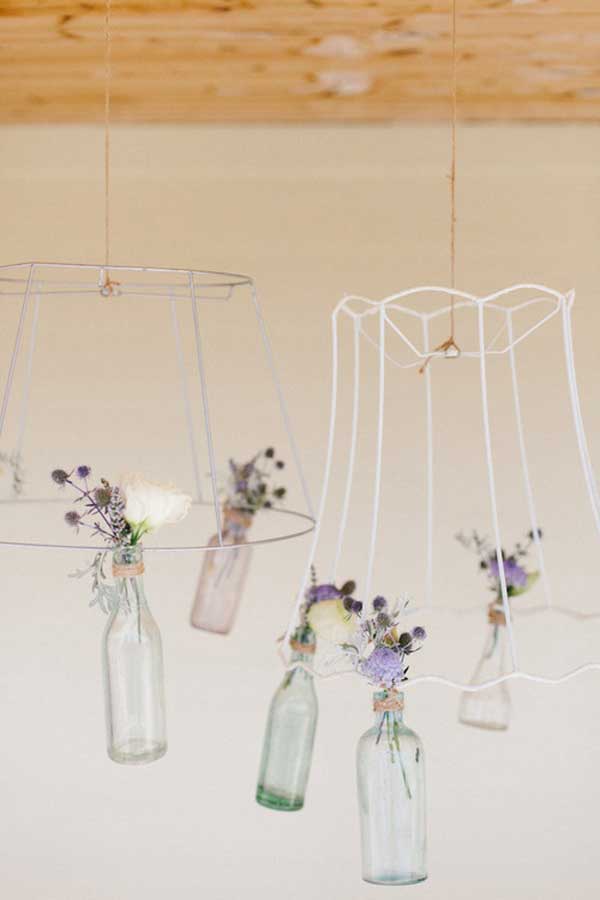 What you need
twine, flowers, empty glass bottles of the same size, lamp shade frame
Instructions
1. Wrap the twine four times around the mouth of the glass bottle. On your fourth time around, wrap the twine around the bottom of the lamp shade wire frame, continue to circle around the mouth of the bottle, and then tie securely.
2. Insert 5-6 flowers into the empty glass bottle.
3. Repeat steps one and two. Each lamp shade frame should hold 2-3 bottles.
Sweater pillow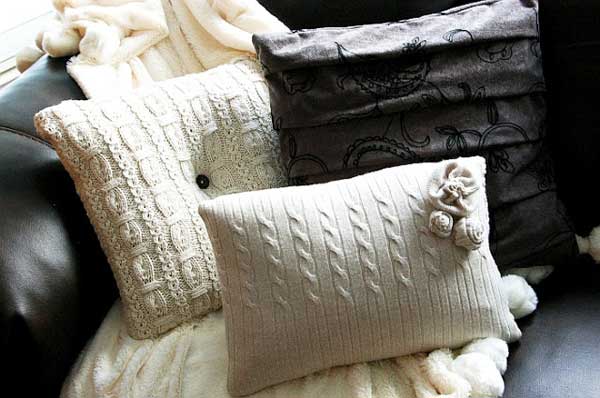 What you need
an old sweater, pillow form, measuring tape, scissors, needle/thread, a sewing machine, straight pins
Instructions
Try these instructions from Brassy Apple. Their DIY sweater pillows are really lovely.
Shell curtain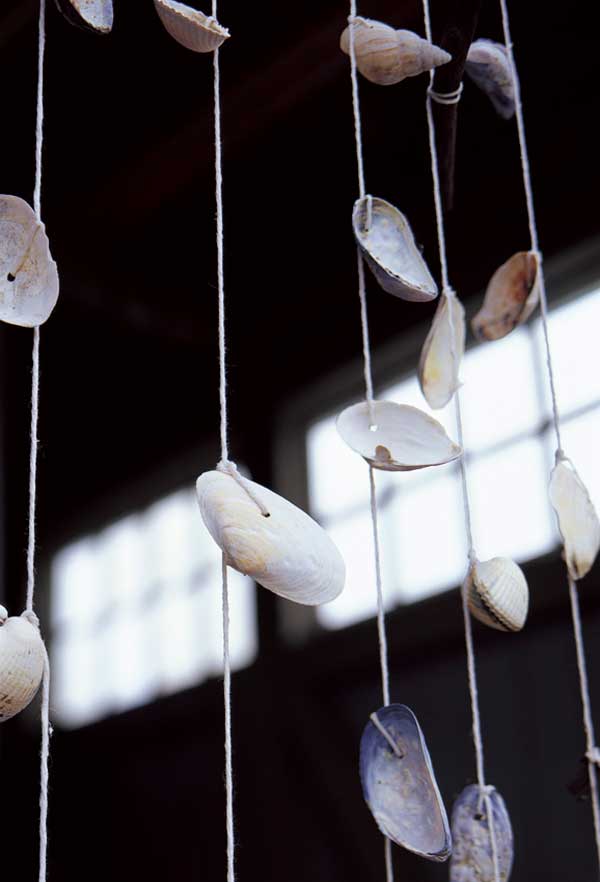 What you need
shells (you can purchase these at any craft store), cotton string
Instructions
1. Create small holes in the shells using a nail and a hammer. Do this carefully – you don't want to break the shells.
2. Thread the shells onto cotton string and fasten them by making a simple knot at the top.
3. Hang them on a doorway, window or use them as a room divider.
This can also be done with flowers for special occasions!
Candy jar bird feeder
What you need
a candy jar, a glass cylinder vase, glass paint, used Plaid Gallery Glass, marble filler, clear glue, a paint brush, clear protective spray, beads and wire.
Instructions
Second Chance to Dream has super helpful instructions.
Chair flower planter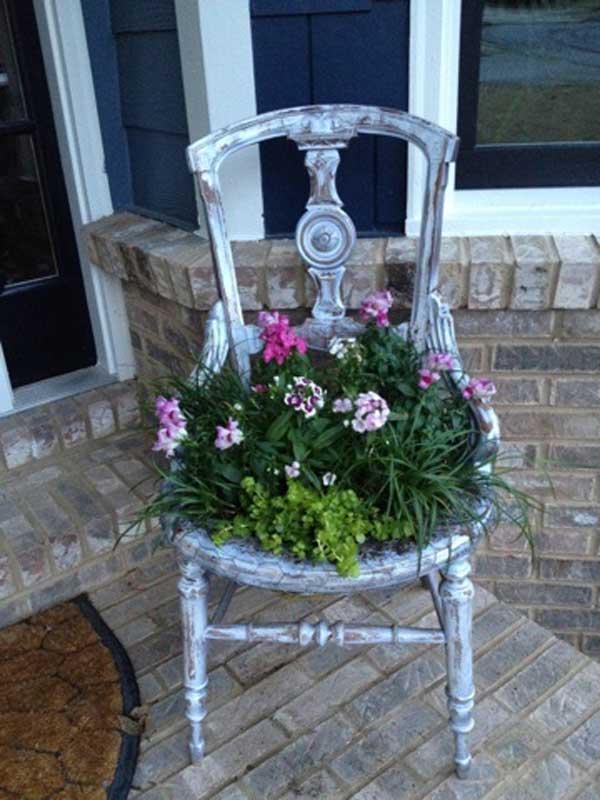 What you need
an old vintage chair, chicken wire, a plant of your choice
Instructions
1. Remove the seat of the vintage chair.
2. Replace the seat with chicken wire. Make sure it's safely in place or you'll end up with a huge mess on your hands.
3. Fill chicken wire with soil and plant.