Calm down, ladies. When a man wants his own space in the house — be it a cave, garage, bar, media room, billiards hall, woodshop or bowling alley — it's not a red flag indicating that he's rebelling in your relationship, trying to avoid you or shirking social commitments. In fact, having one's own personalized space is actually necessary and important psychologically for everyone.

"Space is very important for regulating emotions," says Sam Gosling, a University of Texas at Austin psychology professor and author of Snoop: What Your Stuff Says About You. Gosling studies how space is a powerful mechanism for evoking our emotions, and he's seen firsthand how having your own space, decorated by you alone, can positively affect emotional well-being. "It's incredibly important to be in one's own space and resonate with who one is," he says.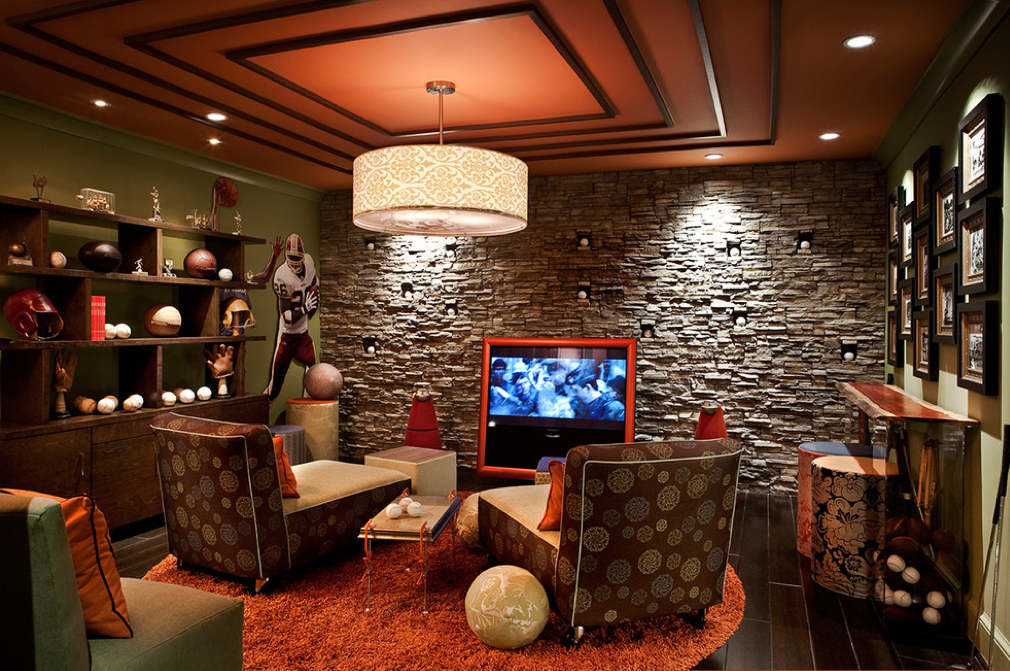 Enter man caves. Whether we're building a boat, playing computer games, reading car magazines, listening to loud music, working on a motorcycle, or watching action movies or five sports games at once, man caves serve a basic psychological function, even if the guy is aware of it or not. And it's especially vital if the guy's emotional needs aren't being met in other spaces. (Sorry, honey, but that fake moss inside a cloche is doing nothing for me.)

"It's a way of saying, 'I love my family and flowers, but that's not what I need to regulate my emotions,'" Gosling says. "Man caves are the architectural equivalent to hanging out with your mates."

So you see? We are fragile emotional beings. We just need a kegerator (a refrigerator for a keg of beer) and power tools to cope.

When it comes to designing and decorating a man cave, Gosling says it's extremely important that there is no compromise. (Shall I repeat that, ladies? No compromise!)

That's because a space that properly satisfies and regulates emotional and psychological needs is much less likely to evolve if someone else influences the outcome.