It's charming, it's amusing, it's beguiling, it's the Color of the Year! Radiant Orchid has been crowned the winner, the color direction for 2014. It's an exotic blend of fushia and purple with pink undertones. This color blooms with confidence!
"While the 2013 color of the year, Pantone 17-5641 Emerald, served as a symbol of growth, renewal and prosperity, Radiant Orchid reaches across the color wheel to intrigue the eye and spark the imagination," says Leitrice Eisemen of Pantone.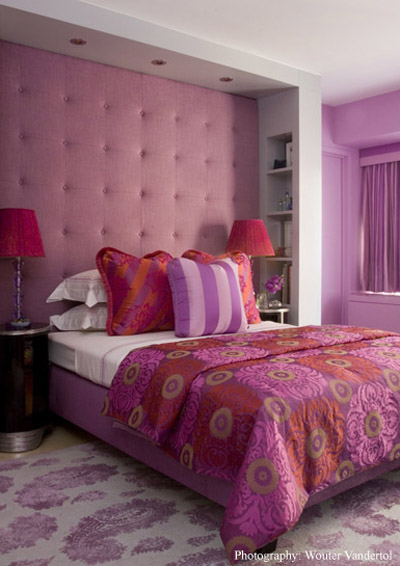 Orchid is as adaptable as it is beautiful. It enchants, flirts, and flatters. It's a good choice for fashion as well as interiors. It's very relevant for spring, having been spotted on the runway in several collections. Skin tone looks healthy and glowing enveloped in the color. It pairs well with neutrals, metallics, grays, deep greens, turquoise, navy, and for a monochromatic story ~ burgundy and bordeaux. Visually exciting, it harmoniously blends the warm and the cool. Radiant Orchid is not a primary color. Some form of red might have been an obvious choice, but orchid encourages creativity and originality.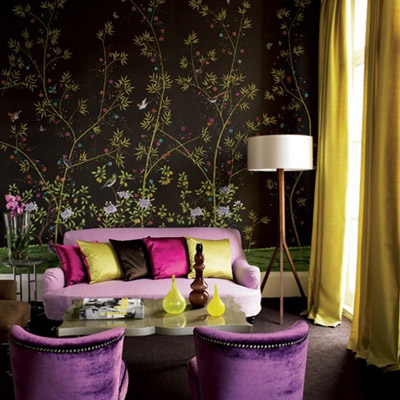 Prepare for the power of purple!
---
About Carrie Leskowitz For more than 12 years, Carrie Leskowitz has been creating some of the most stylish rooms in the Philadelphia region. Once a fashion and prop stylist, Carrie is now a renowned interior designer, and owner of a successful interior design business, Carrie Leskowitz Interiors. Leskowitz has created a style all her own, centered around luxe, organic, natural design with a dash of glamour. With a great eye for fashion, Carrie consults on residential and commercial projects in the Pennsylvania, New Jersey, New York, and DC areas. For more information about Leskowitz visit www.carrieleskowitzinteriors.com or her blog, Carrie's Design Musings www.carriesdesignmusings.blogspot.com.