Video: Three big questions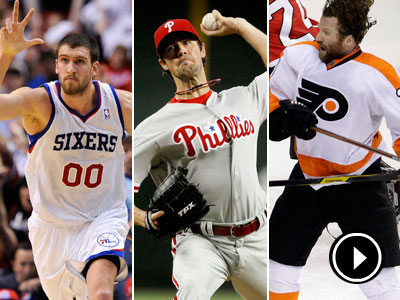 Can the Flyers come back to win? Can the Sixers put away the Bulls? And what's the deal with Hamels plunking Bryce Harper?
Video: Three big questions

Video: Every week the Daily News' Rich Hofmann provides answers to the three biggest questions in Philadelphia sports for CineSport's Noah Coslov. This week Rich answers questions about the Flyers and Sixers playoff hopes and offers his take on the Cole Hamels vs. Bryce Harper situation.