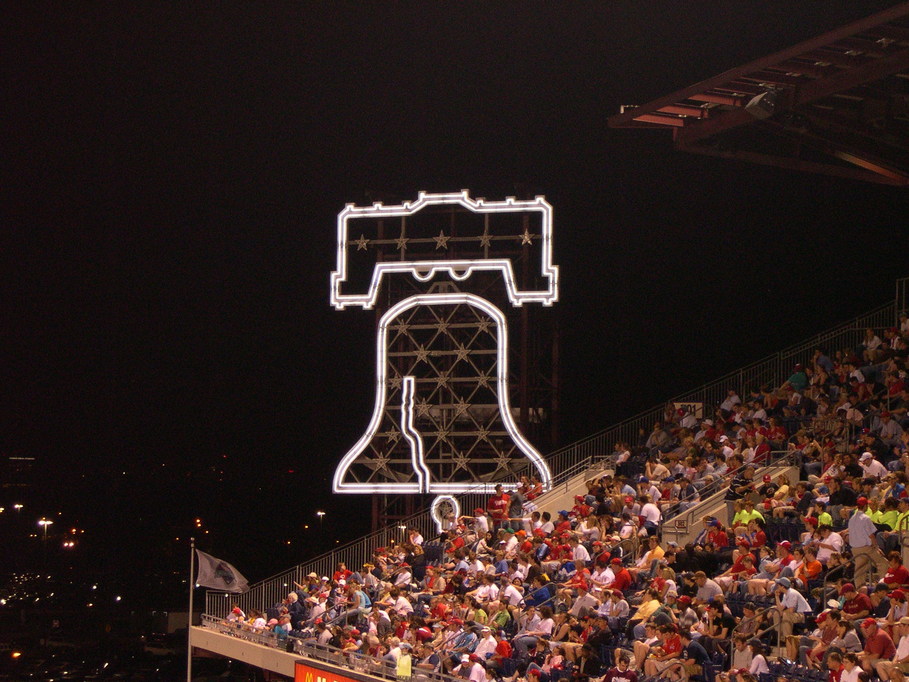 Some people make it so easy.
There is little to be done here but reprint the first few paragraphs of the column T.J. Simers wrote for Thursday's editions of the Los Angeles Times and then re-check the press box seating chart when I get to the ballpark to make sure I'm not sitting next to him. I'm only doing that because I listened and learned well as a young sportswriter when Eagles coach Buddy Ryan told the story about the game when, as an assistant coach with the New York Jets, he was faced with a similar problem when quarterback Joe Namath received a death threat.
His solution? Ryan said, "Really, it was simple. Just don't stand next to Namath."
So, don't sit next to T.J.
And enjoy:
Phillies fans: 10,000 reasons to be bitter
ANGRYVILLE -- You spend any time in this dingy city and around these folks, and pit bulls running wild come to mind.
Fine when leashed, but set them free, put a beer in their grubby paws and it's only a matter of time before they're going to go on the attack -- both the home team and its opponent feeling the bite.
It's an angry place, all right, everything old here in Philadelphia, crumbling and in ruin. Even the city's main attraction has a crack in it.
Here's the rest.
With that, my work is done.