Archive: September, 2010
Rich Hofmann, Daily News Sports Columnist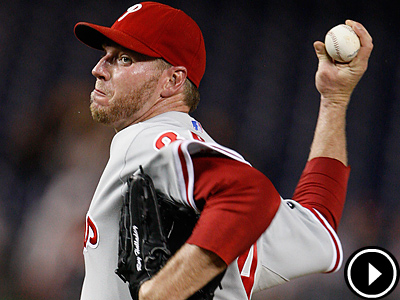 Video: This week, the Daily News' Rich Hofmann provides answers about what kind of reception Donovan McNabb should expect Sunday, which NL team looms as the Phillies' biggest threat and how Jrue Holiday stacks up against other point guards in the NBA.
Rich Hofmann, Daily News Sports Columnist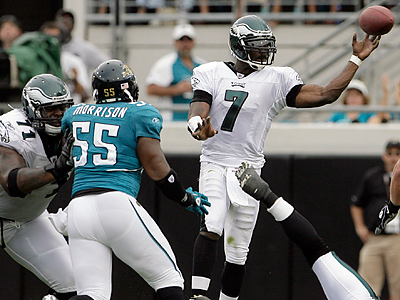 JACKSONVILLE, Fla. -- Miles to go yet, obviously. But Michael Vick gave Andy Reid and the Eagles everything they needed in his first game since being anointed the team's starting quarterback.
Against the godawful Jacksonville Jaguars, Vick was persistent and he was good. He stayed in the pocket and he dealt with the pressure and he delivered the ball in the first half -- and then he did the highlight reel stuff in the second half, completing a 45-yard touchdown strike to Jeremy Maclin up the left sideline, an efforless 42-yard flick off of his back foot to DeSean Jackson after that, and then scoring himself on a 17-yard scramble.
The final score -- Eagles 28, Jaguars 3 -- pretty accurately reflected the happenings. And now the Eagles will bring a 2-1 record and some momentum into the return of Donovan McNabb next Sunday to Lincoln Financial Field.
Rich Hofmann, Daily News Sports Columnist
Andy Reid has different words for different audiences, which isn't a big deal or a big shock. But he tends to explain things differently to national reporters (who almost 100 percent of the time end up taking his side) than he does to the great unwashed here in Philadelphia.
And so it is with Kevin Kolb.
You know what he told us: that this was all about Michael Vick and his unexpectedly great play -- that's why Kolb is now on the bench and Vick is the Eagles' starting quarterback. He said all of that stuff to Peter King at Sports Illustrated, too. King initially criticized the switcheroo on Twitter and then ended up lauding Reid's courage in making the decision. But the interesting part was near the end, when Reid talked about Kolb's "psyche," in King's summation.
Rich Hofmann, Daily News Sports Columnist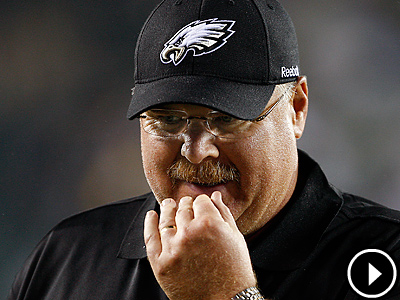 Video: Andy Reid has been known for his predictability, which makes the impulsive move to switch to Michael Vick all the more shocking. The Daily News' Rich Hofmann talks about why Reid ditched six months of planning based on six quarters of play.
Rich Hofmann, Daily News Sports Columnist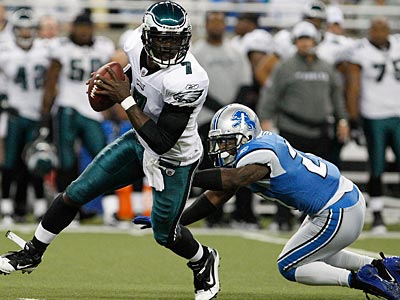 How good was Michael Vick on Sunday in Detroit?
This good:
The last time an Eagles quarterback was sacked at least six times and still won the game, it was...
Rich Hofmann, Daily News Sports Columnist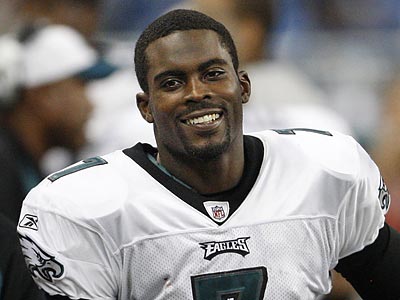 DETROIT -- Michael Vick won the Eagles a football game. That simple.
You can spin this any way you want. You can say that it takes 53 players on any given Sunday, and that it takes a village to beat the Detroit Lions, and whatever else you want to say -- including that LeSean McCoy and his three touchdown runs were a significant element in the story.
Vick won the game, though.
Rich Hofmann, Daily News Sports Columnist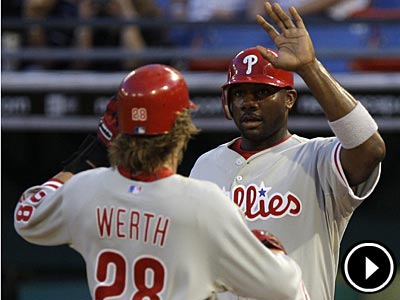 Video: Rich Hofmann of the Daily News talks to Cinesport's Noah Coslov about the three biggest questions in Philly sports.