Archive: August, 2011
Rich Hofmann, Daily News Sports Columnist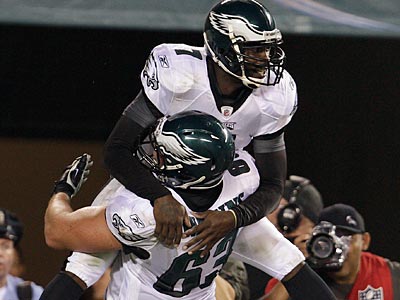 The St. Louis Rams' defense was ranked No. 7 in the NFL last season in sacks. The Atlanta Falcons were No. 20. The New York Giants were No. 5. That is how the Eagles' regular-season schedule opens.
At the Rams, at the Falcons, home for the semi-annual bloodsport against the Giants. That is what awaits quarterback Michael Vick and the unsettled, unsettling right side of his offensive line -- two killers in the first three weeks, and also two dome games where the noise has a chance to shake the continuity of a shaky group of pass protectors.
Worried yet?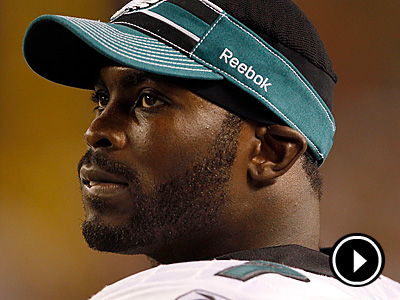 VIDEO: CineSport's Noah Coslov turns to Rich Hofmann of the Daily News to answer questions about the Eagles preseason loss to the Steelers and the GQ article on Michael Vick.
Rich Hofmann, Daily News Sports Columnist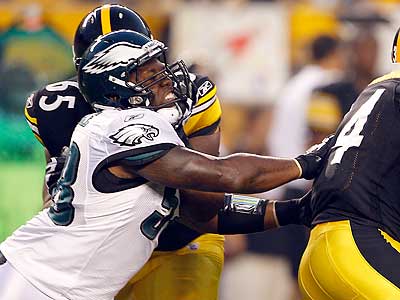 PITTSBURGH -- For as long as most of us can remember, the Eagles' defense has been about speed, not size. The organization has read the league-wide trends and always preferred the faster guy over the bigger guy. If that meant people ran on them, so be it.
It was that way when Jim Johnson was the defensive coordinator, and when Sean McDermott was the defensive coordinator, and it is that way now with Juan Castillo as the defensive coordinator, only more so.
But have they reached the tipping point?
Rich Hofmann, Daily News Sports Columnist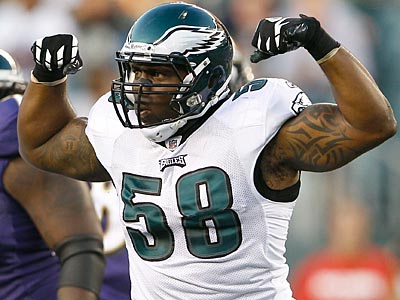 There were any number of reasons to watch the Eagles and Ravens exhibit themselves Thursday night. (First among them might have been that the Phillies were off.) And during a game in which the Eagles' first offense looked fine and no important injuries were suffered, it was most fun to focus on the Eagles' defensive line.
On Jim Washburn, mad scientist.
It will be an ongoing story this season, the business of the Eagles' charismatic new line coach and the havoc he seeks to hatch. We got our first hint during Thursday's game, with all manner of men asked to do the first-team marauding, and largely succeeding. How it ultimately turns out will be one of the truly decisive elements in determining success or failure for the team this year.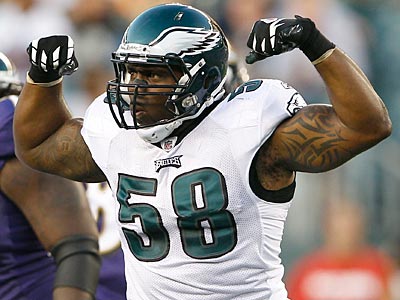 Join Daily News columnist Rich Hofmann as he takes your questions on the Eagles, beginning Friday at noon.
On a mobile phone? Click HERE to join the chat!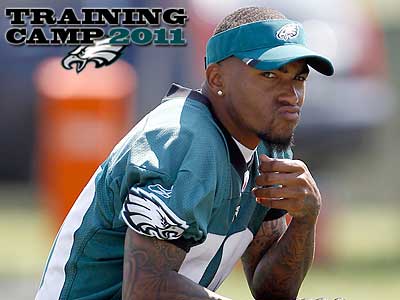 Video: Philly.com's Sheil Kapdia and the Daily News' Rich Hofmann discuss DeSean Jackson's return to Eagles camp and speculate what it means for his future in Philly.