Archive: February, 2011
Marcia Gelbart
Forgive the Pennsylvania Convention Center's board if it is in a partying mood, having nearly completed a nearly $800 million expansion.
But forgive a powerful state senator, too, for his more somber thoughts on plans to use a $1.75 million state grant this summer to celebrate the moment.
"My position is simple," Majority Leader Dominic Pileggi (R., Delaware) wrote the board last week. "No taxpayer funds should be spent on a self-congratulatory party or celebration."
Marcia Gelbart
Mayor Nutter this week is putting on the finishing touches for his Fiscal 2012 budget, which he will unveil Thursday in a speech to City Council.
Yes, it's that time of year already.
But the mayor can't entirely turn his attentions to next year, as the Republican-led U.S. House is pushing spending cuts that Nutter says could blow a $149 million hole in Philadelphia's current budget.
Miriam Hill
With just over a week to go until candidates must file their petitions to run fo re-election, local Republicans are still looking for someone to run for Mayor. Their most recent possibility: Local lawyer and former City Council candidate Joseph Gembala.
"We've discussed it with him," said party leader Michael Meehan. "We hope to try to come up with someone today or no later than Monday."
Gembala was not immediately available for comment.
Miriam Hill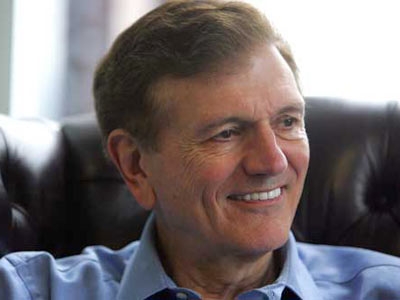 Tom Knox is expected to announce Tuesday that he will not run for Mayor, sources said, but that news does not completely dispel the mystery around his plans.
Knox would not say Monday whether or not he would run, but sources close to him said he has decided not to. Knox will make his announcment Tuesday at 10 a.m. at the Hyatt at the Bellevue. That is the same time and place that former Gov. Ed Rendell will appear to endorse Michael Nutter for his second term as a mayor.
Marcia Gelbart
Northeast Ward Leader John Sabatina in recent years has worked to get many candidates elected to office. Now he is reportedly considering winning himself an elected position - as Philadelphia's next Registrar of Wills.
Ron Donatucci, first elected to that post in 1979, has not said he is stepping down.
But Sabatina is sticking his toe in the water, making phone calls to inform people that he may be seeking the job.
Jeff Shields and Miriam Hill
The price tag for the city's beleaguered deferred retirement option plan, targeted for extinction by Mayor Nutter, is less than half the cost estimated by consultants hired by the Mayor, sources familiar with a new draft report said Thursday.
Actuaries from the Baltimore-based Bolton Partners, Inc. have reported to City Council that the controversial DROP program cost the city approximately $100 million over its first 10 years, according to three sources familiar with the findings.
At about $10 million annually, it's a significant departure from Nutter's study, done by economists at Boston College which put the cost at $258 million, or nearly $26 million annually.
Marcia Gelbart
T. Milton Street - the former First Brother - is talking about running for mayor again.
Read this report from the Metro.
Click here for Philly.com's politics page.
Jeff Shields
State Sen. Anthony Williams will not run for Mayor in 2011, he announced in a press release Monday.
Williams has flirted with the idea of running against Mayor Nutter, who is generally a political ally, but few observers thought he would go through with it. And so he pulls out today. The press release is below:
State Sen. Anthony Hardy Williams announces decision on his 2011 mayoral candidacy