Archive: December, 2008
Patrick Kerkstra
City Controller Alan Butkovitz said this morning that the city's $1-plus billion five-year budget deficit could be cut by 41 percent if the Nutter administration follows his recommendations.

Though Butkovitz identified a few relatively small spending cuts, he focused on the city's fee collection efforts, which he says could generate up to $68 million in new revenue each year, plus an additional $73.9 million in one-time collections.

Butkovitz's key recommendations include:

Increasing ambulance reimbursement fees and improving Fire Department billing collections: $46.1 million a year.
Collect delinquent court fines for a onetime benefit of $69.8 million.
Improve collection of demolition service fees in the Department of Licenses and Inspections: $20 million a year.
Collect all $117 million in delinquent fees owed to the Water Department. Water revenue does not go into the city's General Fund, and thus this would not help the city close its $1-plus billion five-year deficit.
Jeff Shields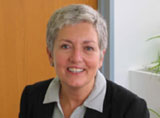 Over two days of sometimes droning testimony in a City Hall courtroom about Mayor Nutter's legal right to unilaterally close 11 city libraries, Sophie Bryan, a staff attorney for Councilman Bill Green, said nary a word. But when she finally got around Tuesday afternoon to arguing that Nutter was in violation of a rarely-cited law requiring Council's approval for facility closures, she left library advocates whispering in admiration at the clarity of her argument.
"The mayor is treading not only on the legislative branch, but on the judicial branch," said Bryan, who said the Mayor couldn't refuse to follow a 1988 City Council ordinance just because his solicitor told him it was invalid.
But then, Sophie Bryan was inspired. Her mother, Jane Bryan, was a career librarian, who started at with the Free Library of Philadelphia and worked at Penn and Princeton before her appointment as director of libraries at Drexel University in 2005. Jane Bryan died on Dec. 15 after a breif illness.
Patrick Kerkstra
The Nutter administration's ballyhooed 311 call center promises to offer all residents near-immediate around-the-clock access to city operators. But a select few - including elected officials, ward leaders, campaign donors, and other local bigwigs - have always had priority access to city operators on a special VIP phone line.

That line, like all other city directory-assistance numbers, will now be routed to the official 311 call center, which officially opens Jan. 1. Interestingly, the workstations used by 311 operators to log calls include a "VIP" tag, which gets applied to all calls forwarded from the old VIP line.

Not that VIP callers will get any VIP treatment, Nutter officials hastened to say.
Patrick Kerkstra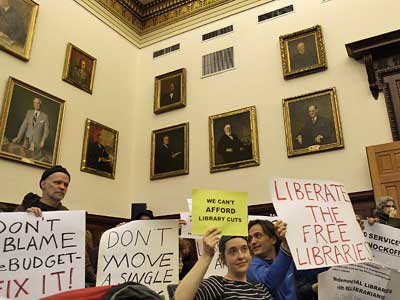 The city hopes to transfer management of 11 library branches scheduled to be closed in less than three days to private foundations, wealthy individuals, companies and community development corporations, Mayor Nutter said in a press conference today.

The specific services offered at each former library would vary from site to site depending on the sponsor, and Nutter said the city only has tentative agreements in place for five of the 11 branches.

It was not immediately clear which of the 11 branches are on track to be saved, and the mayor did not identify the organizations, companies and individuals who have stepped up to support.
Marcia Gelbart
It's hardly atypical for City Council to turn to the private legal world when it wants to hire legal help. More than $1 million worth of contract awards were made in the current fiscal year for just that purpose.
But when three Council members moved earlier this week to sue the Nutter administration, they decided to keep the work in-house given the city's bleeding budget.
"There was no reason to hire outside counsel since we have the capacity in office to put this lawsuit together," Sophie Bryan says.
Patrick Kerkstra
Council members Bill Green, Jannie Blackwell and Jack Kelly have just filed an emergency petition seeking to prevent Mayor Nutter from closing 11 branch libraries without council's approval. A hearing on the motion is scheduled for Monday morning.

Click here for Philly.com's politics page.
Emergency Petition Papers
Patrick Kerkstra
The class-action lawsuit seeking to keep the city's libraries open will be filed against Mayor Nutter this afternoon. You can read the complaint here.
Click here for Philly.com's politics page.
20081223094610010
Jeff Shields
Mayor Nutter made a big splash on ethics when he took office by appointing three former federal prosecutors to important positions -- inspector general, cheif integrity officer, ethics board member. But he followed with perhaps an even bigger coup by appointing Michael Schwartz, former head of the U.S. Attorney's criminal division, to lead a task force on ethics and campaign task force.
Nutter this year asked City Councilman Frank Rizzo to hold off on a package of ethics bills while the task force compiled a report, to be completed by Feb. 1. The Mayor's Task Force on Ethics and Campaign Finance Reform announced Monday a public hearing 10 a.m. Saturday, Jan. 10, at the Convention Center. Anybody interested in testifying should contact Michael Schwartz at schwartzma@pepperlaw.com.
Click here for Philly.com's politics page.