Archive: November, 2012
Troy Graham @troyjgraham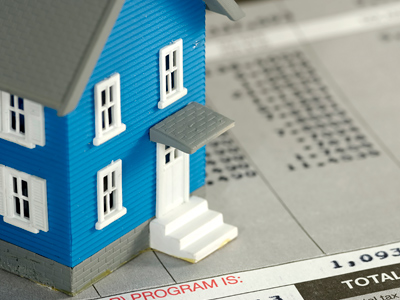 The Philadelphia Research Initiative - part of The Pew Charitable Trusts - released a report this morning assessing the city's efforts to reform and reinvent its property tax system.
City Council is expected this spring to take up the mayor's Actual Value Initiative, which would move the city to system that taxes properties based on their actual market value.
As part of the effort, assessors are attempting to affix a market value on nearly 580,000 parcels. The actual tax rate applied to homes and commercial properties figures to be the subject of considerable debate - and political angst - after the results of that citywide reassessment are known in the next few months.
Troy Graham @troyjgraham
Fire Commissioner Lloyd Ayers spent the better part of two hours this morning defending a plan to rotate nearly 300 senior firefighters from their current assignments.
He fielded skeptical questions from Council members and often was heckled and drowned out by applause and laughter from a gallery full of firefighters opposed to the moves.
Ayers framed the rotation as necessary for training firefighters in a changing department that fights fewer fires every year and should view prevention as its first priority.
BOB WARNER
City Controller Alan Butkovitz is joining the fracas over the city's Election Day problems, announcing Tuesday he will audit the city's election process, dealing in part with the thousands of people forced to use provisional paper ballots when their names did not appear in pollbooks.
The three city commissioners, in charge of running Philadelphia's elections, have already announced their own plans to figure out what went wrong with the pollbooks, as part of a full-scale review of the general election. And Mayor Nutter told reporters just after the election that he intended to have his staff review the commissioners' operations as well.
Republican commissioner Al Schmidt, who initiated a post-election coup that toppled commissioners' chair Stephanie Singer, replacing her with himself and Democratic commissioner Anthony Clark as co-chairmen, said he welcomed Butkovitz's audit. The initial pre-audit conference will be held next week.
Miriam Hill
A Common Pleas Court Judge ruled Monday that Philadelphia's firefighters can keep the pay raises awarded to them in a recent arbitration.
Judge Idee Fox affirmed the June award, which the Nutter administration had appealed, arguing that it was too costly.
Click here for Philly.com's politics page.
Miriam Hill
The city's parks department has operated with the same amount of money for upkeep and maintenance for decades. The result: Deteriorating and at times dangerous facilities with leaky roofs, broken swing sets and a host of other problems. Mayor Nutter had hoped to change that by increasing the Parks & Recreation Department's funding by $8 million yearly.
But then the recession hit, and those plans disappeared. Park advocates, led by Lauren Bornfriend, executive director of the Philadelphia Parks Alliance, weren't willing to take no for an answer.
"We said it wasn't over, and it wasn't," said Bornfriend. This week, Council's Appropriations Committee approved an additional $2.675 million to pay for a maintenance team for the department.
Troy Graham @troyjgraham
Members of Local 22 of the firefighters' union packed City Council this morning to denounce Mayor Nutter's plan to rotate as many as 300 senior firefighters from their longstanding posts to new areas of the city.
The administration says the moves are part of an effort to train and familiarize firefighters with new parts of the city, while the union sees the transfers as "vindictive" attempts to punish union members and force out senior firefighters.
Local 22 and the Nutter administration have been locked in complicated and litigious contract negotiations for four years, with no end in sight.
BOB WARNER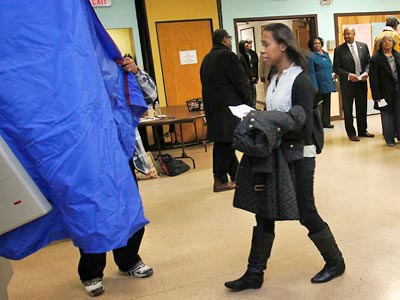 Wait 'til Rush Limbaugh hears about this!
Preliminary vote counts drawn from Philadelphia voting machines show one division in the southwest section of the city where more people voted for President ­-- 245 votes total ­-- than the number registered to vote, just 211 people. An unbelievably high turnout rate of 116 percent!
More evidence of Philadelphia vote fraud? Not likely.
Troy Graham @troyjgraham
Desiree Peterkin-Bell, who served as Mayor Nutter's director of communications before leaving this summer for a post with the Obama campaign in Pennsylvania, will return to the administration later this month.
She will resume her previous duties, which included long term planning of the mayor's communications strategy and managing the city's social media presence.
Here is a portion of a news release announcing her return: