Archive: February, 2013
BOB WARNER
The city's new property tax assessments are becoming an issue in the city controller's race, with incumbent Alan Butkovitz warning that upwards of 60 percent of Philadelphia homeowners are likely to face tax increases and challenger Brett Mandel accusing Butkovitz of "fear-mongering."
"A lot of very poor areas of the city, places like Germantown and Juniata Park, are seeing big increases," Butkovitz said Monday. "A lot of people in the city will be pushed out of their homes."
Mandel said his family's own taxes, on the southwest side of Center City, may come close to doubling, depending on rates and relief programs yet to be established by City Council.
"We've known since we bought the house that the city was under-taxing us, dramatically," Mandel said. "We aren't happy to pay more but we know that fairness matters, accuracy matters.…We need a system that assigns correct values to our real estate."
Butkovitz accused Mandel of being "a shill for the business community," estimating that the reassessment would lead to a $200 million reduction in commercial real estate taxes, while the tax burden would shift to residential homeowners.
Miriam Hill
Mayor Nutter will pay $460 less in yearly taxes if his Actual Value Initiative moves forward with a 1.25 percent rate. He says he will donate that figure to city schools.
In addition to his own new assessment, Nutter released the new property valuations (PDF) and tax bills for his executive team. While many face only small increases, others are not so lucky.
Angela Dowd-Burton, executive director of Philadelphia's Office of Economic Opportunity, faces the steepest jump – an additional $5,540 yearly.
Miriam Hill
Nelson Mandela Myers, who found and took care of the 5-year-old child who was in abducted from her West Philadelphia kindergarten last month, was honored by City Council Thursday.
He gracefully avoided the long speeches that usually accompany such occasions.
"I was just doing what a good man is supposed to do," he said. That was it but for a moment, his simple words brought silence to the noisy chamber.
Bob Warner
John D. McDaniel, former campaign manager to City Councilwoman Blondell Reynolds Brown, pleaded guilty Thursday to a federal wire fraud charge in the theft of more than $100,000 from Brown's campaign fund and another political action committee heavily funded by the Laborers Union.
The plea deal with the U.S. Attorney was described as a "noncooperation agreement," which noted that McDaniel helped with his own case. It does not require him to cooperate with investigators in other cases, but Assistant U.S. Attorney Paul Gray said any help that McDaniel might give would be reported to U.S. District Judge Mary McLaughlin before sentencing.
Sentencing is scheduled for May 14. Gray estimated that sentencing guidelines called for a prison sentence in the range of 15 to 21 months. McDaniel has agreed to pay restitution and could face an additional fine of up to $250,000.
Miriam Hill
Love was in the air at City Council Thursday - along with a cuddly reminder about germs.
When the female Council members arrived at their desks, they found a heart-shaped box of Russell Stover candy and a rose. It was a tradition started by former South Philadelphia Councilman Frank DiCicco. Mark Squilla decided to keep it going when he became first district Councilman.
The recipients seemed pleased with the gifts. Councilwoman Cindy Bass told Squilla his gesture was increasing the pressure on her husband.
Troy Graham @troyjgraham
The first neighborhood breakdown to emerge of the citywide reassessment shows that homeowners in the toniest zip codes of Rittenhouse Square and Center City are facing the biggest tax increases this year — an expected result of Mayor Nutter's property tax reform effort.
But the data - compiled by Controller Alan Butkovitz's office - also revealed that some poorer areas like North Philadelphia and Germantown could see spikes as well under the Actual Value Initiative (AVI). Check out our map here.
While those tax hikes would be modest in dollar amounts, they represented some of the largest percentage increases in the Butkovitz data.
BOB WARNER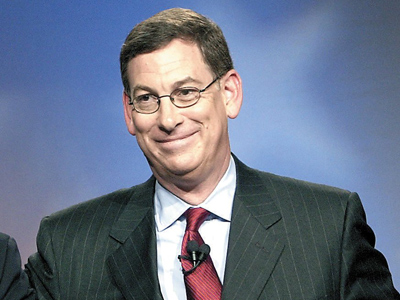 So far, so good on the city's revenue estimates this year.
The latest monthly analysis from PICA, the state agency overseeing city finances, says that the city's tax collections in January continued to exceed last year's figures and the estimates built into this year's city budget. That's good news for the city's bean-counters, but also speaks well for an improving economic climate inside the city.
Through January, the first seven months of the fiscal year, wage and earnings tax receipts were up 5.3 percent compared to last year, to $932 million. The city's budget anticipated a 2.3 percent increase for the full fiscal year, ending June 30.
Miriam Hill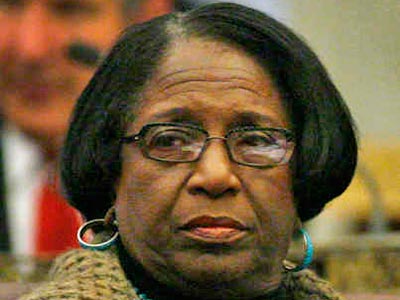 It's a good thing Simon Cowell is not going to be in the room. Some City Council members participating in the Feb. 21 charity event, City Council's Got Talent, say they are not all that skilled at singing, dancing or joking and don't plan to compensate for that weakness with a lot of rehearsal.
The entertainment, says Councilman David Oh, will be in watching elected officials be silly.
"I think it's good to poke fun at yourself," Oh said.