Archive: October, 2010
Miriam Hill
Mayor Michael Nutter and former Mayor John Street haven't had kind of words for each other lately.

But when Nutter credited his predecessor with helping to create The President's House project, which commemorates the site where George Washington and John Adams conducted their presidencies and where Washington kept at least nine enslaved Africans, Heard in the Hall held out hope for detente. Maybe even a buddy movie.

"This work would not have happened without the great work and the great foresight of Mayor John Street," Nutter said at a Friday luncheon of the Philadelphia Multicultural Affairs Congress.

Nutter and Street have been rivals for many reasons, among them that Nutter campaigned as Street's antithesis. In September, Street told the Inquirer that Nutter was "not a black mayor. He's just a mayor with dark skin."

Did Friday's comments thaw Street's feelings?

"I don't think so. Nothing has changed," Street said. "We came here to support a project."

Nutter said he was simply trying to "give credit where credit is due." - Miriam Hill
Click here for Philly.com's politics page.
Miriam Hill
As head of the voter watchdog group Committee of Seventy, Zack Stalberg isn't expected to win any popularity contests at City Hall.
But lately, with elections looming, attacks against him have crossed the line from vexing to vicious.
At Thursday's City Council meeting, Councilman W. Wilson Goode Jr. said Stalberg and his committee should "shut up" about its opposition to a proposal on Tuesday's ballot that would require city contractors and recipients of city financial assistance to provide their employees a minimum level of pay - $10.88 an hour - and healthcare benefits.
Jeff Shields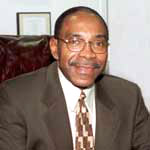 Philadelphia Sheriff John D. Green on Wednesday postponed his retirement indefinitely to work with City Controller Alan Butkovitz on a full-scale audit of his office to remove the "cloud" resulting from a blistering report from the Controller's Office on Tuesday.
Green, whose was scheduled to retire as of Sunday, said he will stay on for the three to five months a forensic audit would take. Butkovitz called for the in-depth audit of the Sheriff's Office on Tuesday, saying the Sheriff's Office had failed to provide information on its $53 million in accounts, leaving room for fraud and abuse.
"The sooner this whole issue is put to bed, the sooner I can go on with my life," said Green, the elected sheriff for the past 24 years.
Jeff Shields
The Philadelphia Sheriff's Office refusal to release financial information on its bank accounts has set off alarms among auditors in the City Controller's Office, Controller Alan Butkovitz said Tuesday as he called for a full-scale probe of more than $53 million controlled by the Sheriff.
Chief deputy Sheriff Barbara Deeley, who will take over as acting Sheriff when John D. Green retires on Sunday after 24 years, said her office has and will cooperate with the Controller's Office and suggested Butkovitz was launching his campaign for Mayor in 2015 at the outgoing Sheriff's expense.
Butkovitz released an audit Tuesday whose main conclusion was one of concern about the lack of information Green supplied to auditors over the past 18 months. The Controller sought information on three of 11 accounts holding nearly $53 million, and now Butkovitz said he will demand documentation for all 11.
Marcia Gelbart
City Controller Alan Butkovitz says the city's Department of Human Services has some record-keeping flaws, with $81 million going to a variety of grant recipients without required audit reports. The report included an examination of spending that spans the Street and Nutter administrations.
Here is the press release:
PHILADELPHIA – City Controller Alan Butkovitz today released the FY06-09 Department of Human Services (DHS) audit that found $81 million in government grants were paid to 11 DHS subrecipients without the department obtaining required audit reports.
Miriam Hill
City Council on Thursday passed a resolution that aims to end employees' rush to enroll in the DROP pension program by ensuring that those already eligible will have time to enroll if changes are made to the program.
Majority Leader Marian B. Tasco, who introduced the resolution, said she wanted to slow down the flood of employee applications to the program because it could be costly to the city and because people should take time to consider whether DROP makes sense for them.
"What we want to say is, 'Look, don't rush,' " Tasco said.
Jeff Shields
Attorney Nolan N. Atkinson Jr., a widely respected attorney who helped mend relations with City Council as a member of the Board of Ethics, has resigned his position with the Ethics Board after seven months.
In a letter to Mayor Nutter on Monday, Atkinson said his resignation was brought on by the "possibility of a conflict arising" between Duane Morris, the firm at which he is a partner, and the Ethics Board. The concern arose over Duane Morris' representation of the Philadelphia Housing Authority, though it was not immediately clear what such a conflict would be.
"Although currently I am aware of no conflict of interest that has arisen during my tenure, I cannot predict future events arising from current investigations," Atkinson wrote.
Marcia Gelbart
Just who does Zack Stalberg think he is?
That's what Philadelphia's election board wants to know, particularly Tim Dowling, the board's campaign-finance and document specialist.
"This guy lives in a fantasy world... He has besmirched the reputation of every employee in this city... He's a freakin disgrace," Dowling said.