Archive: January, 2013
BOB WARNER
We posted earlier this week about a city Ethics Board ruling that will allow a lawyer for City Council, Shoshana Bricklin, to circulate her own nominating petitions to run for judge, without giving up her job on City Council. As long as she doesn't publicly announce her candidacy, the board said, she could stay on the Council payroll until she officially becomes a candidate by filing those petitions. Until then, she could be viewed as just "testing the waters" for a possible candidacy, the Ethics Board ruled.
Turns out, the situation is more complicated – and the ruling less significant – than we thought.
The City Charter's resign-to-run requirement forces city employees to resign their jobs if they want to seek public office, and the standard for deciding whether someone is a candidate is two-pronged – either a public announcement that they're running, or the filing of nominating petitions, whichever comes first. So Bricklin is not a candidate until she files ­– if she's careful to tell the people signing her petitions that she's just considering a run for judge, that she hasn't yet made a decision.
Miriam Hill
Former Democratic State Sen. Vincent J. Fumo was back at his Kentucky prison Friday after a visit to a nearby hospital to investigate three heart blockages discovered during a checkup.
Doctors have recommended that Fumo, 69, have heart bypass surgery to deal with one, in which an artery is 95 percent closed. Congressman Bob Brady said he had talked to members of Fumo's family who said they were trying to determine where to have the surgery.
Fumo's family had hoped to have him treated at a hospital in Philadelphia, but that will be difficult because he is a federal prisoner. Another source who asked not to be named said Fumo would have to go to a hospital near the prison. The 69-year-old former senator is serving a 5-year sentence on multiple charges related to defrauding the state Senate, a nonprofit he helped found, and the Independence Seaport Museum.
BOB WARNER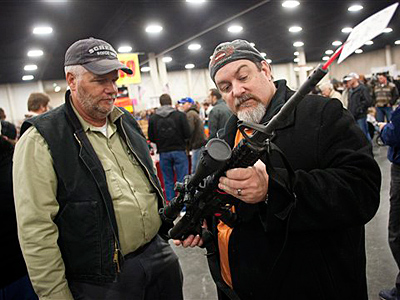 Philadelphia's pension board voted unanimously Thursday to ask all gun manufacturers, distributors and retailers with whom it has invested city pension money to adopt a set of eight "Sandy Hook Principles" designed to reduce gun violence.
The board established procedures to track whether the companies are complying with the principles, and to dump its investments within 15 months if the companies fail to comply.
Between its direct investments and holdings in hedge funds that invest in gun makers, distributors and retailers, the city owns about $15 million in gun-related investments, about one-quarter of 1 percent of its total portfolio, according to a staff analysis. Besides well-known gun makers like Smith & Wesson, the list extends to major retailers like Walmart.
Troy Graham @troyjgraham
The paid sick leave bill is being introduced in Council again this morning with eight sponsors. That means Councilman William K. Greenlee, the prime sponsor, needs the support of just one more colleague to pass the contentious bill, and four more to reach a veto-proof margin.
Essentially the same bill passed in 2011 by a 9-8 margin, but Mayor Nutter promptly vetoed it. An election since has brought six new members on Council, shuffling the count.
At a news conference this morning before the first Council meeting of the year, Greenlee said he was confident he could pass the measure, which would require businesses to provide paid sick leave to employees, with a veto-proof margin.
BOB WARNER
The reward is up to $30,000 for information about the kidnapping of a 5-year-old girl from a West Philadelphia elementary school.
Mayor Nutter announced the reward increase Thursday, as police reported they have no specific suspects at present, despite ten days of intensive investigation after Na'illa Robinson was taken from the Bryant Elementary School at 60th and Cedar Avenue on Monday, Jan. 14.
Based on interviews with the young girl, police believe that the woman who abducted her, posing as her mother, walked to a house somewhere near the school. A man was inside, according to police, who said the suspects blindfolded the girl and forced her to hide under a bed.
Miriam Hill, Amy Rosenberg and Craig R. McCoy
Former Sen. Vincent Fumo was taken from his prison in Kentucky to a nearby hospital Wednesday, said his son, Vincent E. Fumo II. The son said he was not exactly sure what the medical problem was but believed that doctors had found a blockage during a regular visit that prompted them to recommend he go into the hospital.
His son said he had not been able to talk to his father directly but had spoken to his sister, Allison Fumo, and to his father's girlfriend, Carolyn Zinni, about the situation.
Vincent E. Fumo said he was not certain of the name of the hospital where his father was staying. 6abc, attributing their report only to "sources," identified it as Our Lady of Bellefonte Hospital in Ashland, Ky.
Miriam Hill
Gov. Corbett on Wednesday said he would increase funding for intellectually disabled adults to $20 million in the state's 2013-2014 budget, which will allow 1,200 people - 100 more than last year - to receive those services this year.
The additional money is only a small step toward eliminating the waiting list of 15,000 Pennsylvanians whose disabilities leave them unable to care for themselves and whose families can't provide the necessary help. Of that figure, 4,000 are in the emergency category, meaning they need services, such as in-home care or a place in a group home, within the next six months.
Corbett, who says he wants to provide everyone on the list with the services they need by the end of his term as governor, said the $2.2 million in additional funding this year is a start. He expects it to provide community and home-based services for 1,200 people this year.
Troy Graham @troyjgraham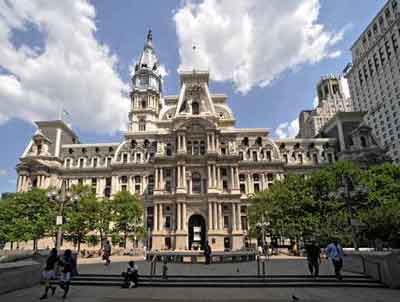 A report from City Controller Alan Butkovitz's office this morning says the city's tax revenue are increasing, thanks to strong wage, earnings and sales tax collections.
The news comes the day before Council returns to session, and about two months from Mayor Nutter's budget address.
Here's the full text of the Controller's news release: