Tricia L. Nadolny, @TriciaNadolny
Before a crowd of cheering workers, City Council on Thursday voted to bring mandatory sick leave to Philadelphia.
"One thing we've heard many times is, even from those who had doubts in the beginning, earned paid sick leave is the right thing to do. Mr. President let's finally do it, " William K. Greenlee, who introduced the bill, said as it came up for a vote.
Mayor Nutter, who vetoed paid sick leave legislation introduced by Greenlee in 2011 and 2013, intends to sign the bill into law Thursday afternoon, according to his spokesman. It will take effect in 90 days.
Chris Brennan, @ByChrisBrennan
Sam Katz, a three-time Republican candidate for mayor of Philadelphia, has spent the last few years producing documentary films about the history of his home town.
In that history, Katz has been mulling the experience of Rudolph Blankenburg, calling him one of the best mayors of Philadelphia in the 20th century.
Blankenburg, a Keystone-Democrat, stunned the Philadelphia political machine in 1911 by defeating Republican George H. Earle Jr. by a slim margin of just 4,495 votes. Blankenburg pushed for reforms in his single term that Katz called "hugely impactful."
Julia Terruso
Matt Wolfe kicked-off his campaign for Republican City Council at-large, Wednesday, outside of the Center City office for the Philadelphia Gas Works.
Wolfe picked the location to criticize Council's unwillingness to hold a hearing on the sale of the utility to a private company – an issue which has become the focus of many challengers.
"I decided to do it here because the biggest failure in leadership by our City Council in this last term has been killing the deal to sell PGW...They killed the deal without any one of those 17 city councilmen having the backbone to introduce a bill, have a hearing or take a vote," he said. "That's not the message you want to send to companies who want to locate in Philadelphia."
Julia Terruso
Love Park on Saturday will deliver one big, live valentine to Philadelphia.
The first "I Love Philly Day," is being put on by the Mayor's Office of Faith-Based Initiatives and the House of Umoja, a nonprofit focused on gang mediation and neighborhood development.
The day will consist of interfaith speakers, music and poetry, all with a focus on reasons to love Philadelphia.
Tricia L. Nadolny, @TriciaNadolny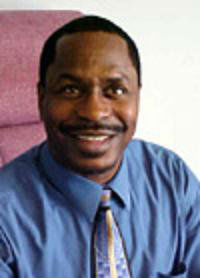 S. Archye Leacock, the founder of a North Philly nonprofit that works with at-risk youth, kicked off a campaign for City Council Friday. He is running to fill the Ninth District seat being vacated by Marian B. Tasco, who is retiring after seven terms in office.
Leacock, 59, founded the Institute for the Development of African American Youth in 1991. Leacock said that in the years, since he has worked with a seemingly endless stream of teenagers struggling to find jobs, stay in school and stay out of prison.
"About three years ago I said this is never going to get solved. There will always be people who are collateral from the policies," he said. "And where are these policies and legislation coming from? ... They're coming from City Hall."
Claudia Vargas, Inquirer Staff Writer
As the Philadelphia mayor's race gains some momentum, the endorsements are starting to come in.
SEPTA's largest union, Transport Workers Union Local 234, announced Thursday it has endorsed state Sen. Anthony H. Williams for mayor.
"Throughout his career Tony Williams has dedicated himself to fighting for the good of all Philadelphians," Willie Brown, TWU Local 234 president, said in a statement. "He's a consensus builder and problem solver with the skills that will be required of the next mayor to meet the challenges of this city."
Chris Brennan, Inquirer Staff Writer
File this under convenient timing: The Temple University School of Law announced today an effort to name a new endowed law chair on Latino civil rights after Nelson Diaz, a Democratic candidate for mayor.
Diaz, a former Common Pleas judge, said he raised $250,000 in the last year for the chair. Exelon Corp., where Diaz just resigned as a member of the board, yesterday donated another $450,000 in his name.
This all happened at Diaz's law firm, Dilworth Paxson, across the street from City Hall. And it happened just before Jim Kenney, who resigned from City Council last week, formally declared himself in a City Hall event a candidate in the May 19 Democratic primary election for mayor.
Chris Brennan, Inquirer Staff Writer
The Inquirer, in Wednesday's edition, polled the six declared and likely Democratic candidates for mayor on their positions about possession of small amounts of marijuana, legalizing the drug and whether they had ever used it.
Former District Attorney Lynne Abraham's answers prompted former City Councilman Jim Kenney's campaign to suggest she had "flip-flopped" on the issue.
Abraham's campaign, alerted to the "flip-flop" allegation, acknowledged that she has shifted her stance on the issue due to conversations she has had since November with "numerous residents, health experts, civic organizations, community leaders and many others knowledgeable and impacted by marijuana issues in our city."