Archive: June, 2010
Marcia Gelbart
The so-called soda tax, which died a quick death in Philadelphia, is alive and well in Baltimore, where that city's Councilmembers on Friday approved of the new levy to close a sizable budget gap.
Baltimore's public officials said yes to a two-cent per bottle tax for the next three years.
"Officials say proceeds of the tax, which officials estimate at $5.7 million each year, will prevent layoffs of 47 workers and fund street cleaning, graffiti removal and the maintenance of trash-skimming nets in the Inner Harbor," according to the Baltimore Sun. Read the story here.
Miriam Hill
Philadelphia's District Attorney Seth Williams makes a splash in the New York Times today, with an article about his crime-fighting tactics.
"Crime prevention is more important than crime prosecution," Williams told the Times. "We need to be smarter on crime instead of just talking tough."
To read the entire article, click here: http://www.nytimes.com/2010/06/20/us/20philly.html?hpw
Miriam Hill
Oil is creeping toward the Louisiana town of Lafitte, but Mayor Nutter, in a visit there Monday, said he noticed more hope and cooperation than despair and devastation.
"The images that we see back at home are very, very different than what's on the ground," Nutter said as he prepared to return to Philadelphia. "All we see are pictures of the oil gushing out of the ground and reports of conflict and confusion. At least where we were, nothing could be further from the truth."

Local, state and federal officials are working alongside representatives from the seafood and oil industries in the cleanup, Nutter said.
Jeff Shields
Mayor Nutter will dedicate $200,000 for witness protection programs, City Councilman Curtis Jones Jr. reported this morning.
At Nutter's request, Jones held a bill that would dedicate fines to go into a witness protection fund. It's not clear why Nutter favored his alternate plan, but Jones said it would have taken several years to build up $200,000 through the fines. Jones has been working with District Attorney Seth Williams on the initiatives.
Click here for Philly.com's politics page.
Jeff Shields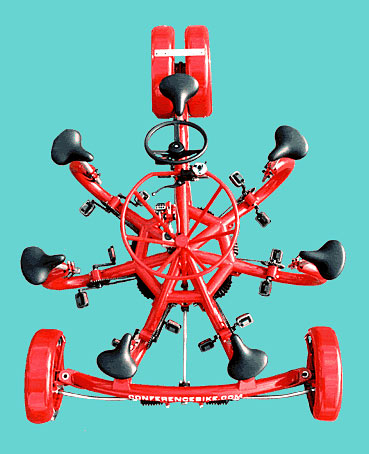 Is it bike or metal octopus? A road hazard, must-try tourist attraction or a moving party? Looks like the Conference Bike is on its way back to Philadelphia.
City Council just after 12:30 p.m. unanimoulsy passed legislation today authorizing the bikes, also called Party Bikes in some circles.
The wacky seven-seater pedal cycles never really left. Wheeler-dealer businessman Samuel Kuttab first brought the seven-seated cycles to Center City in 2006, and the city quickly banned them out of traffic and safety concerns.
Marica Gelbart and Jeff Shields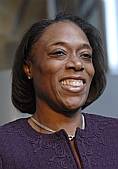 Attorney Kenya Mann Faulkner, the former assistant U.S. Attorney who helped send City Councilman Rick Mariano to federal prison, will step down from the Board of Ethics after 30 months on the job.
At today's Board of Ethics meeting, Ethics Board chairman Richard Glazer read aloud a letter Faulkner sent to Mayor Nutter, in which she cited "health challenges." Her last day is June 30.
"The board will be poorer without you," Glazer told Faulkner at the meeting.
Miriam Hill
It's too easy to steal a house in Philadelphia, so two city council members will introduce legislation Thursday requiring the city to check documents more carefully when people transfer properties.
"It's crazy that the most valuable thing most people own in their lives could be transferred so easily," said Councilman Bill Greenlee, who is sponsoring the proposal with Councilwoman Maria Quinones-Sanchez.
Their legislation would require city records department employees to verify that the person transferring a property deed is the actual owner.
Marcia Gelbart
She died two years ago, but the tributes to Carol Campbell - ward leader, city councilwoman, Democratic power broker, and self-declared friend of the "little people" - seem long and ever-growing.
Here's the latest.
Last night, her younger brother, Edgar C. Campbell, was elected to fill her spot as the long-time secretary of Philadelphia's Democratic Party. It was the only change in the party's leadership.