Archive: April, 2009
Jeff Shields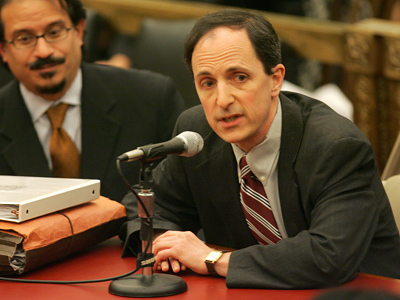 A City Council Plan B proposal to raise wage taxes instead of property taxes to solve the city's $1.38 billion, five-year budget hole is "off the table," officials said Thursday.
Finance Director Rob Dubow informed Council that the city did not meet the criteria in state law that would allow Council to raise wage taxes without state approval. The law governing how state casino proceeds are distributed for tax relief states that Philadelphia cannot raise its wage tax unless revenues dropped 2 percent or more, as certified by the citys finance director.
That clause prevents the city from using state gaming proceeds to pay for government services and blocking the intent of the 2004 gaming law, which was to provide wage tax reductions to Philadelphia and property tax relief to other areas of the state. The 2 percent gives the city leeway in a financial crisis. But even in the current economy, Dubow said the expected revenues for the year ending June 30 fell by 1.94 percent, from $2.74 billion to $2.60 billion.
Marcia Gelbart
They're here!
The much-anticipated but long-delayed actual market values proposed for residential and commercial properties citywide are being released this afternoon by the Board of Revision of Taxes. They are being shared with Mayor Nutter and City Council.
Here's the press release:
Committed to state-of-the-art valuation that will provide accurate, equitable and uniform property assessments across every Philadelphia neighborhood, the Board of Revision of Taxes today submitted to Mayor Nutter and City Council the proposed actual market values for more than 577,000 residential and commercial properties citywide.
For the first time in the modern history of the City, property values in Philadelphia would be based on actual market value – that is, based on a property's projected worth on the open market. The new values, developed by the BRT following months of data collection and analysis of all 577,780 residential and commercial properties in the city, and completed with the assistance of recognized independent local property tax experts, mark a major next step in the development of a fairer and more uniform property tax system in Philadelphia. BRT officials noted that to date there is no plan to use these numbers as the basis for FY2010 property taxes in Philadelphia.
"We believe that these new values meet the national standards for accuracy, equity, and uniformity in property valuation," said Kevin Keene, the BRT Assistant Administrator who spearheaded the project for the agency.
"Our analysis indicates that these values have made substantial improvements towards greater accuracy, equity, and uniformity," said Dr. Kevin C. Gillen, a leading local property tax expert from Econsult Corp., hired by the BRT to review the new values, which were developed as part of BRT's "Actual Value Initiative" that began more than three years ago.
"I've assisted the BRT in creating statistical models that will help the BRT develop current accurate values for properties across all geographical areas of the city," added Dr. Forrest E. Huffman, Professor of Real Estate and Finance at Temple University's Fox School of Business, who also assisted on the project. "We're pretty pleased with the results so far. However, everyone should recognize that these models will require periodic updating and refinement as markets change."
The proposed new values – the first ever to be developed with the help of the City's new, $4.4 million Computerized Mass Appraisal system (known as the CAMA system) – were submitted to allow Mayor Nutter and Council members a first opportunity to review the data. BRT anticipates making the new values available for public review in the coming weeks, once the Nutter Administration and Council members have an opportunity to review them, so that citizens can offer comment and ask questions about the values.
"We have taken the time to develop property values that will be easier to understand, fairer, and more uniform than ever before," said BRT Chairwoman Charlesretta Meade. "We hired outside experts to work with us in developing the values, and we are very encouraged by the hard work that has been done by our BRT staff and the experts to assure their accuracy.
"The entire focus of the BRT is to set accurate, fair, and uniform values," Meade said. "That is all we do. We do not set tax rates or develop tax policy. Our job is to set values for all commercial and residential properties in the city as fairly, accurately and uniformly as possible, and we believe that the Actual Value Initiative will achieve this goal."
BRT has said publicly that it anticipates working with the Mayor and Council to implement the Actual Value Initiative after the passage of legislation aimed at providing "buffers" or a phase-in period to ameliorate possible spikes in valuation across various city neighborhoods.
"We intend to work cooperatively with the Mayor, City Council, and our state legislative leaders to assure that the Actual Value Initiative is implemented with full public input on these important issues," Meade said. "Just as we have said with respect to the development of these values, the idea is to get it right."
Patrick Kerkstra
Big, late-breaking news out of City Council. They've got an alternate budget proposal worked out, one that would extend the mayor's proposed three-year increase in the sales tax another two years. More details to come soon, a copy of the release follows.
CITY COUNCIL PROPOSES ALTERNATIVES TO ADMINISTRATION'S PROPERTY TAX HIKE
Alternatives Include Temporary Changes to Sales Tax,
$25 million in Savings and Efficiencies
PHILADELPHIA, PA – Philadelphia City Council's leadership team met wit h Mayor Nutter today and presented alternative proposals for solving the City's fiscal crisis. Council is proposing a sales tax alternative to the steep property tax increases proposed by the Nutter Administration, along with a variety of spending reductions and efficiency savings.
City Council staff will be meeting with Administration staff to review the revenue and savings proposals.
"It's important to find
increased efficiencies in the operation of government before we raise citizens' taxes, especially in times when most families are suffering," said Council President Anna Verna, pointing to over $25 million in efficiencies and savings identified by Council and presented to Mayor Nutter today.
Philadelphians already pay
higher effective property taxes than residents and businesses in 211 of the 240 townships and boroughs comprising Bucks, Chester, Delaware, and Montgomery counties. Because the property tax is not tied to income or ability to pay, the proposed increase would fall particularly hard on low-income or fixed-income homeowners, including senior citizens.
"We understand that the double-digit property tax increase proposed by the Administration will have a devastating impact on many homeowners and we have developed fiscally responsible alternatives that are tailored to working families," said Majority Leader Marian Tasco after today's meeting.
The sales tax alternative extends the 1% sales tax increase from three years to five years and borrows against the FY13 and FY14 receipts to provide an additional $200 million
in FY10 to address the current fiscal crisis. In combination with the efficiency savings identified by Council, the alternative generates as much revenue as the Administration's proposal.
Administration's

Proposal

Revenue Source

FY10

FY11

FY12

FY13

FY14

Five-Year Plan Total

Property Tax

Increases

$ 153,934,000

$ 117,694,000

$ 271,628,000

1% Sales Tax

Increase

$ 106,475,000

$ 116,514,000

$ 118,716,000

$ 341,705,000

Annual Total

$ 260,409,000

$ 234,208,000

$ 118,716,000

$ 613,333,000

Sales Tax

Alternative

Revenue Source

FY10

FY11

FY12

FY13

FY14

Five-Year Plan Total

Sales Tax

Alternative

$ 306,475,000

$ 116,514,000

$ 118,716,000

$ 541,705,000

Efficiency savings

$ 25,000,000

$ 25,000,000

$ 25,000,000

$ 75,000,000

Annual Total

$ 331,475,000

$ 141,514,000

$ 143,716,000

$ 621,705,000
Summarizing Council's alternative proposals regarding the sales tax and efficiencies, Minority Leader Brian O'Neill noted that "the sales tax is a more equitable solution than the proposed property tax increase – it is paid by residents and visitors alike and Pennsylvania is one of the few states that exempts food, clothing and medicine from the sales tax. Furthermore, it is incumbent on City government to drive down spending during this fiscal crisis."
Noting that Council has presented viable alternatives to the Administration's proposal, Majority Whip Darrell Clarke emphasized that "it is important for City Council and the Administration to work together to explore all options for addressing the City's budgetary challenges."
City Council looks forward to working with the Nutter Administration to develop a response to the current budget crisis that is fair, fiscally responsible, and tailored to Philadelphia families.
Click here for Philly.com's politics page.
Patrick Kerkstra
An update from the City on its monitoring of the swine flu outbreak. No confirmed cases have been announced in Philadelphia. Press release follows.
---------------
The Philadelphia Department of Public Health continues to monitor the condition of the international traveler arriving at the Philadelphia International Airport from Mexico on Monday, April 27. The traveler, who was experiencing flu-like symptoms, was transported to Methodist hospital upon her arrival at the airport.
Patrick Kerkstra
City Council members have made no secret of their unhappiness with Mayor Nutter of late, complaining about his budget, his aversion to wage tax hikes, and his treatement of cou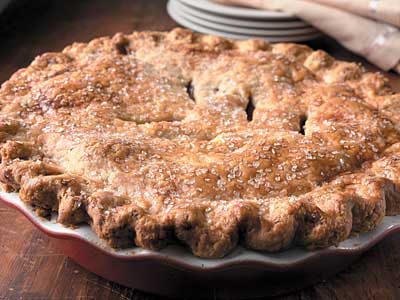 ncil.
But at least one council member thinks the rhetoric has gone a little too far.
"It's a sad day in the house when mom and pop are arguing. And definitely mom and pop should not be arguing in public," said Councilman Curtis Jones Jr. at a council budget hearing last night.
Jeff Shields
City Councilman Frank DiCicco last week announced that he would run again in 2011, even though he is enrolled in the DROP program, a retirement incentive that allows any city employee to collect up to four years of pension payments while also working for a salary.
While those employees are normally required to retire after those four years, elected officials have discovered a loophole that allows them to collect their DROP payment after being reelected, and return to office.
Last week, DiCicco's spokesman said the South Philadelphia/Center City councilman would not exploit that loophole, and said he was exploring ways around it.
Marcia Gelbart
The tough economy has taken a toll on Mayor Nutter: His popularity ratings are down a bit.
A new poll released this morning by the Pew Foundation's Philadelphia Research Initiative found that the mayor's popularity has fallen since January, with 59 percent of respondents giving him a favorable rating, a drop of 12 percentage points.
Still, he remains well-liked and trusted by residents, especially when compared with City Council, according to the poll.
Patrick Kerkstra
About 100 Philadelphians have turned out for City Council's second budget hearing field trip. This one, at the Mt. Airy Church of God on Ogontz Avenue, has so far closely resembled council's last session at Temple University. Most of the community leaders who've testified are opposed to property tax increases (or at least the steep temporary hikes Mayor Nutter has called for) and would prefer a wage tax hike, if a tax hike is unavoidable.
Eleven council members are attending the session. Not attending are council members Brian O'Neill, Jim Kenney, Frank DiCicco, Jack Kelly, Joan Krajewski and Janie Blackwell.
Click here for Philly.com's politics page.