Archive: March, 2008
marcia gelbart
With three weeks to go before Pennsylvania's April 22 primary, campaign fatigue may have set in with some Philadelphians - but not those in City Hall.

In a meeting scheduled for today, the recently formed Philadelphia Primary Media Task Force will convene to discuss how to best take advantage of an opportunity presented.

That is: how to make Philadelphia shine before the eyes of hundreds of political journalists descending here and elsewhere in the state.
marcia gelbart

On paper, it looked dicey.
Mayor Nutter's official schedule had him in City Hall for a 9:30 a.m. press conference; in Harrisburg at noon for a luncheon with state government reporters; and inside Citizens Bank Park at 2:45 p.m., throwing out the first pitch for the Phillies season opener.
So much to do, so little time - so little, in fact, that driving was out of the question.
Patrick Kerkstra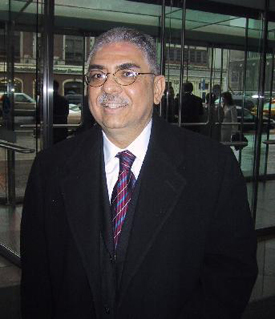 Former City Councilman Juan Ramos will start calling Phillies games for the Spanish Baseball Network (SBN) on Opening Day, joining the broadcast team of Danny Martinez and Billy Kulik. The Spanish-language broadcasts can be heard on WUBA 1480 AM or online at www.rumba1480.com.
marcia gelbart
Six weeks ago, shortly after Camille Barnett took over as city managing director, Tumar Alexander, chief of staff in that office during the Street administration, resigned his job.
But as of next week, Alexander's back in City Hall - working directly for Mayor Nutter.