Troy Graham @troyjgraham
Council gave preliminary approval Wednesday to two bills related to Mayor Nutter's property tax reform effort, the Actual Value Initiative, the first pieces of AVI legislation to begin moving through the committee process.
Council must pass a budget that establishes the parameters of AVI – the tax rate, the tax relief measures and other aspects – by June 30.
One of the bills passed out of committee Wednesday would allow seniors who would see lower bills under AVI and already are participating in the city's tax freeze program to have their bills frozen at the lower amount. The Nutter administration supports that bill, sponsored by Councilman Brian J. O'Neill.
The second, sponsored by Councilman Mark Squilla, would allow people who appeal their property assessments to pay the same amount in taxes as the previous year until the appeals are settled. Also, if property owners lose their appeals, they would not be charged penalties or interest.
Bob Warner
Another look at the city's unofficial voting returns, buttressed by some absentee ballot figures made public Wednesday, suggests that the overall turnout in Tuesday's primary ranged anywhere from 7.8 percent to 9.7 percent, depending on how one does the calculations. There are more options than you would think.
Start with how many Philadelphia voters came to the polls. The current count posted on the city commissioner's web site, based on the voting machine cartridges from 95 percent of the city's machines, is 84,072 voters in both the Democratic and Republican parties. Another 1,002 voted by absentee or alternative ballot, bringing the total to 85,074. Compare that to the number of registered Democrats and Republicans, 925,634, and you've got an overall turnout figure of 9.19 percent, about one out of every 11 voters registered in the two parties.
The turnout numbers look a little better if you consider only those voters considered "active" – those who have voted at least once in the last five years. The city counts 869,839 voters in this group, which would push overall turnout on Tuesday to 9.8 percent.
But a curious fact: while the machines counted 84,072 votes on Tuesday, almost 20,000 of them failed to vote in the biggest races on the ballot. For the Democrats, that was the state Superior Court race, where 58,403 machine votes were recorded, and for the Republicans, the nomination of Terrence Tracy Jr. as the GOP's candidate for city controller, which got 6,390 votes. Add those two figures together, plus 1,002 absentee ballots that haven't yet been worked into the counts, and you've got just 65,795 big-race voters, just 7.6 percent of the city's active electorate and 7.1 percent of all registered voters.
Troy Graham @troyjgraham
A coalition of 21 neighborhood civic groups plans to release a report Wednesday critical of Mayor Nutter's property tax reform effort, and at least four Council members said they would call for the Actual Value Initiative (AVI) to be delayed for a second year in a row.
The report, compiled by the Crosstown Coalition of Taxpayers, found the citywide reassessment key to AVI had used "fundamentally flawed" methods, according to a press release from the group.
The report found a margin of error in the assessments well beyond the industry standard, and found less expensive homes typically were assessed too high while expensive homes, commercial buildings and other properties were assessed too low.
The report was written by Walter Spencer, a retired Center City resident who worked on mass appraisals for cities and counties around the country. He used property data provided by the city's Office of Property Assessment (OPA).
Bob Warner
Since 2005, when the Philadelphia Parking Authority began using automated cameras to catch automobiles running red lights in the city, thousands of drivers have discovered that the Authority is no less efficient running this operation than it is writing parking tickets.
At $100 a shot, the tickets bite. If you let them go unpaid for 30 days, there's another $25 fee. And if your car gets booted because you ignored them too long, you've got to pay off the entire amount -- plus a $150 boot fee -- to get the boot removed.
Usually.
But Sharif Street, an attorney and son of former Mayor John Street, had better luck last month when his car was booted for a collection of $976 in parking tickets and seven red-light misadventures.
Bob Warner
With 25 candidates running for three spots on Philadelphia Traffic Court, it's hard for candidates to get much attention. Warren Bloom, who likes to call himself "your first choice for Traffic Court" thanks to his #1 ballot position, has put his candidacy to some rap-inspired verse:
"Bloom in the spring, do the right thing.
I'm from the 'hood, I'll do you good.
I love and need your support, but don't ever want to see you in Traffic Court.
Bob Warner
The Black Clergy of Philadelphia and Vicinity announced Monday it is endorsing incumbent city controller Alan Butkovitz in the May 21 Democratic primary, along with seven candidates for six open spots on Common Pleas Court.
The endorsements overlapped some of the choices of Democratic City Committee, including several judicial hopefuls who had been rated "not recommended" by the Philadelphia Bar Association.
The organization's endorsements for Common Pleas Judge went to Derrick Coker, Sierra Street, Giovanni Campbell, Kenneth Powell, Dawn Tancredi, Timika Lane and Dan McCaffery. Both Street and Tancredi had failed to get the Bar Association's recommendation.
The clergy's choices for Municipal Court were the same as those of Democratic City Committee: Henry Lewandowski, Martin Coleman and Fran Shields. Lewandowski was "not recommended" by the Bar Association panel.
Bob Warner
About 300 students from several city high schools, chanting "Save our schools," staged a march on City Hall at lunchtime Thursday, joining the pressure on city politicians to find more funding for the Philadelphia School District.
"We have a voice too, and we want to be heard," said Tenerica Calloway, a junior at Franklin Learning Center, as the group massed outside the northeast corner of City Hall and waved homemade signs at passing cars. "We know money is being taken from the schools, and they're threatening art programs, music programs, extracurricular activities, everything."
"We're going to walk into school one day and see nobody but ourselves," said her classmate, Roneka Jones.
Other schools represented in the march included Ben Franklin High School, CAPA, SLA and Masterman, according to some of the marchers.
Troy Graham @troyjgraham
Two bills – one that would extend the deadline by six weeks to apply for the homestead exemption, and one that would allow people to apply for the exemption if they buy houses in the last quarter of the year – passed City Council unanimously Thursday.
An estimated 340,000 homeowners are eligible for the exemption, which deducts a set amount from a property's assessment before the tax rate is applied.
Mayor Nutter has backed a $15,000 exemption, while current law allows Council to set the exemption at $30,000. The exemption will be finalized as Council works on passing a budget by June 30.
Council and the administration want as many homeowners to take advantage of the tax break as possible. In some areas of the city, the exemption could mean the difference between a higher and a lower tax bill, as the city moves to a new property tax system this year.
Troy Graham @troyjgraham
A report commissioned by Controller Alan Butkovitz's office has found the reassessment key to Mayor Nutter's property tax reform effort, the Actual Value Initiative (AVI), to be vastly inaccurate and unfair – even more so than the broken system it was meant to replace.
"AVI was supposed to do just the opposite – bring property values closer to their market values," Butkovitz said Wednesday.
The report, which was commissioned for $27,500, was written by Robert Strauss, an economics and public policy professor at Carnegie Mellon University in Pittsburgh, and was based on publicly-available data from the city's Office of Property Assessment (OPA).
Strauss said he would have given the reassessment a failing grade – his study found the average difference between sale prices of homes and the new assessments to be 112 percent. The industry standard is a 15 percent difference, and OPA has said the reassessment came under that mark at 13.9 percent.
Bob Warner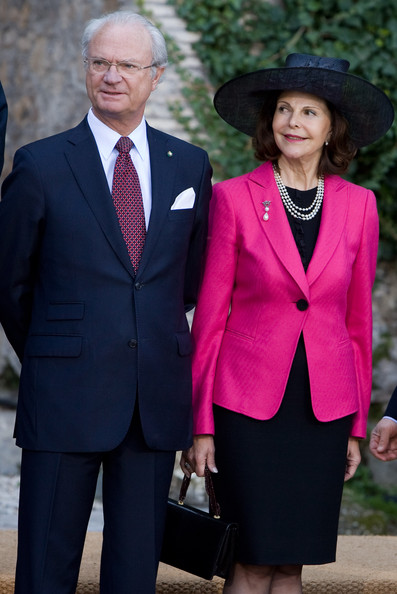 Mayor Nutter will be entertaining royalty Friday when the king and queen of Sweden visit the city, in part to commemorate the 375th anniversary of the founding of a "New Sweden" colony.
The two-day visit of King Carl XVI Gustaf and Queen Silvia will include an official welcome at City Hall and tours of the Barnes Foundation, Independence Hall, the Liberty Bell and the American Swedish Historical Museum on Friday.
On Saturday, the king and queen are scheduled to attend a symposium at the Independence Seaport Museum on "Making It in America," to be joined by the Speaker of the Parliament of Finland, Eero Olavi Heinaluoma.
Swedes first arrived in the Delaware Valley in 1638, with Dutchman Peter Minuit leading a band of Swedish settlers who would buy 67 miles of Delaware River frontage from the Lenapes and establish the colony of Nya Sverige, or New Sweden.