Archive: May, 2012
Sari Harrar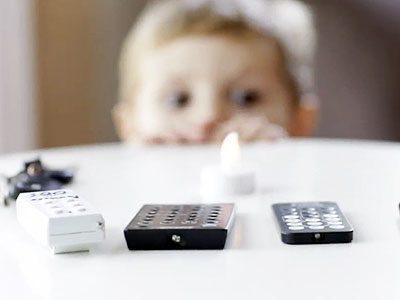 You'd never leave spare change lying around within reach of a baby, toddler or little kid. But a new study says that button batteries pose an even bigger health threat to young children – and they're easily accessible inside TV remote controls and other devices.
Battery-related emergency room visits among kids reached 5,525 in 2009 – more than double the number in 1990 say researchers from the Center for Injury Research and Policy at Nationwide Children's Hospital in Columbus Ohio.
Most battery-powered kids' toys require a tiny screw driver to change the battery – an inconvenience when you're in a hurry, but a lifesaver for kids. Not so adult electronics. The study found that most ER visits were for batteries from these sources — including watches (14 percent), calculators (12 percent), flashlights (9 percent) and remote controls (6 percent). These coin-sized lithium batteries are also found in musical greeting cards, flameless candles, bathroom scales and electronic car keys.
Beth Wallace Smith, RD, Children's Hospital of Philadelphia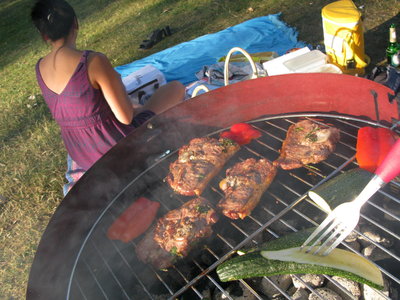 By Beth Wallace R.D.
With the temperatures heating up and the sun shining long into the evening, we know it's time to fire up the grill. Summer is my favorite season for eating — with plenty of fresh fruits and vegetables, the options for healthy meals are endless.
And with the start of summer begins all of those great summer holidays and parties. With many occasions to celebrate and days less structured with school out of session, summer is a time when many children unknowingly gain weight. Though I would never tell you that you should skip your favorite picnic treat, it is important to keep conscious of your family's eating through the summer. Here are five tips on how to keep your family's summer barbeque season happy and healthy:
Keep your drinks light: These hot days require more fluid to keep up with your body's losses, but make sure you have plenty of low calorie beverages available. Iced tea with sliced peaches instead of sugar, fresh squeezed lemonade, and seltzer with with lemons, limes, or oranges are a better choice than sodas or juice drinks at a party. Always have a pitcher of ice water available in the refrigerator.
Consider kebabs: How do you get your kids to eat vegetables at a barbecue? Put them on a stick! Making kebabs with vegetables and chicken or fish is a healthy, easy way to encourage a veggie intake, and it's a whole lot more fun than a salad.
Focus on lean protein: Taking the skin off of chicken significantly reduces the fat content, and swapping seafood for beef can cut a good portion of calories and fat. For red meats, look for the least amount of white "marbling" to ensure you are picking the leanest cut.
Pump up your barbeque basics: Adding some healthy, fresh ingredients to your standard side dishes will maximize the flavors and the nutrition. Add chickpeas, cut green beans and artichokes to your pasta salad; swap the cream based chip and vegetable dips for fresh salsa; add some chopped carrots and peppers to your potato salad.
Make fruit desserts fun: To me, there's nothing better than a slice of watermelon at the end of a summer meal. If you want to get creative, make some fruit skewers with a variety of seasonable melons and berries, and serve with a honey yogurt dip. Looking for a frozen treat? Have the kids help you make fruit smoothie pops — puree your favorite soft fruits like blueberries, peaches, strawberries in a blender with low fat yogurt, and pour into popsicle molds or ice trays. Delicious.
Sari Harrar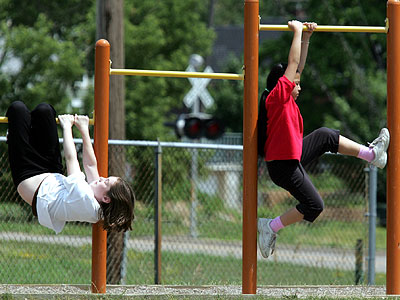 Bad news from America's "diabesity" epidemic: A new report says that the number of teens with diabetes or prediabetes more than doubled between 1999 and 2008 – from 9 percent to 23 percent. That's nearly one in four kids. And it doesn't include another group worth watching: Kids and teens with metabolic syndrome, an early warning sign for future blood-sugar problems (as well as for blood pressure and cholesterol problems, too.)
One in ten young teens may have metabolic syndrome, say researchers who checked up on over 1,200 eighth-graders in three states for a 2008 study. They looked at five factors: A wide waistline, higher-than-healthy blood pressure, raised triglycerides (a blood fat), lower-than-healthy levels of helpful HDL cholesterol, and blood sugar. In general, having three of these can mean metabolic syndrome. But since healthy numbers for most of these vary with a kids' age and gender, it's worth talking with your child's doctor if you're concerned.
But tracking numbers isn't the way to avoid diabetes. A couple of healthy habits can. A few years ago, I interviewed child diabetes expert Francine Kaufman, M.D., former head of the Center for Endocrinology, Diabetes and Metabolism at Children's Hospital Los Angeles and author of Diabesity The Obesity-Diabetes Epidemic That Threatens America--And What We Must Do to Stop It (Bantam Dell/Random House). Her advice:
Eat well. "Aim for at least five servings of fruit and vegetables a day—and more is better," Kaufman says. "Cut out high-sugar snacks, limit sugary desserts, and switch from refined grains like white bread to whole-grain, higher-fiber breads and grains." Replace soda and sweet drinks (like bottled, sweetened iced teas and energy drinks) with low-fat or fat-free milk, unsweetened or lightly-sweetened homemade iced tea. Have less fast food (stop by the supermarket for quick, healthier take-out like a rotisserie chicken, salad and whole-grain bread). And cut back on saturated fat (the kind in full-fat milk, cheese and ice cream as well as in fatty meats and baked goods. It messes with your body's ability to absorb blood sugar.
Go for active fun. Take a family walk, hit the pool over the weekend, drag out the Frisbee, croquet set and kickball, take everybody to the local playground and be the crazy parent climbing and swinging with the kids. Kids and teens need 60 minutes of activity daily.
Turn out the lights – including theirs. Kids who get enough sleep get some protection against blood sugar-processing problems. Experts say getting a good night's sleep may help teens (and adults) lower diabetes risk. The reason? It may be that sleep deprivation increases levels of stress hormones, which in turn interfere with the way cells absorb blood sugar.
Ask about their risk. Being overweight and obese increase their odds. So do genetics. Your child's risk may be higher than normal if diabetes runs in the family, or if she is of African-American, Hispanic, Asian, Pacific Islander, or Native American descent. Also look for patches of thickened, velvety, or darker skin behind the neck, under arms or at the groin. Called acanthosis nigricans, it's a sign of insulin resistance — meaning that your child's body isn't processing blood sugar normally.
Don't overlook symptoms. Often, diabetes has no symptoms. But common signs of type 2 diabetes include frequent infections that are not easily healed, frequent urination, extreme hunger but loss of weight, unusual thirst, blurred vision, extreme weakness and fatigue, irritability and mood changes, nausea and vomiting, dry, itchy skin and tingling or loss of feeling in the hands or feet. For more information, check out the online diabetes-information pages of the Children's Hospital of Philadelphia and The Nemours Foundation's KidsHealth website.
Gary A. Emmett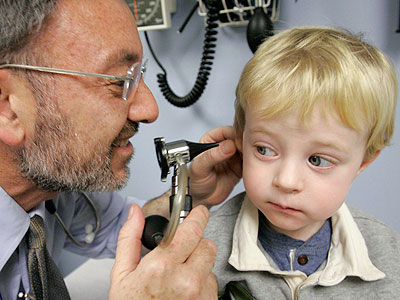 by Gary A. Emmett, M.D.
It's a creepy-crawly fact: Humans have 10 times the number of bacteria in our bodies than we have human cells. In some sense, that makes each of us just 9 percent human. These bacteria exist in symbiosis (Greek for "living together") with us. They're vital to many of our basic functions – including digestion, helping keep immunity strong and more. Maintaining these important "commensal" (Old Latin for "food sharing" – yes, they eat what you, or your kids, eat!) bacteria should always be in a doctor's mind when he or she treats a patient.
I was thinking about good bacteria when the mother of Madison, an 18 month-old, emailed to tell me her daughter had been up all night —crying on and off and holding her right ear. Madison had a fever, but her mother did not have a thermometer to measure it, and she had had a runny nose and a cold for 3 days. She went to day-care. Her father smoked, but "only outside." I asked her to come in so I could look in her ear.
Sari Harrar
The CDC estimates that 4 million children in the U.S. suffer from some form of food allergy, up from 2.5 million a decade ago. Most common allergens are eggs, milk, soy, wheat, peanuts, tree nuts, fish and shell fish.
This week's segment of the Healthy Kids Minute offers some precautions to follow for children with food allergies
Sari Harrar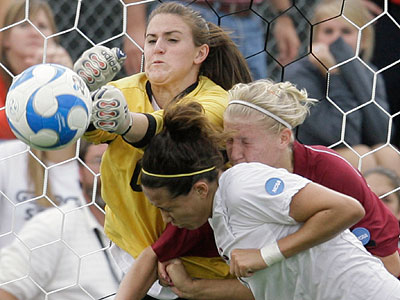 Girls have a higher risk for concussions than boys who play the same sport – and a new study in the American Journal of Sports Medicine says female athletes also have more symptoms and take longer to bounce back from these head injuries than boys. So do younger girls compared to older girls.
The Healthy Kids Blog turned to Prithvi Narayan, M.D., chief of neurosurgery at St. Christopher's Hospital for Children in Philadelphia, to understand why this is happening – and to find out what parents, coaches and athletes can do. Over 1.6 million Americans suffer a sports-related concussion every year; a growing number are high school and college athletes.
Why would girls have more concussions, more symptoms and take longer to heal than boys?
Sari Harrar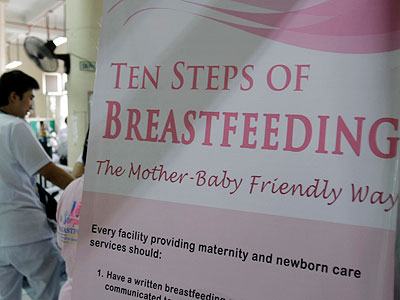 With the coverage we have given breastfeeding in this blog, we couldn't not comment on the recent TIME magazine cover showing a mother nursing her 3-year-old son. The headline: Are You Mom Enough?". The photo and article have generated lots of discussion, pro and con, about long-term breastfeeding and the larger issue of attachment parenting – a "stay close" philosophy that also advocates bed-sharing with kids.
The cover got skewered on Saturday Night Live and was called a "shocking stroke of genius" by the Los Angeles Times. The mom, Jamie Grumet, told ABC News, ""The statement that I wanted to make was this is a normal option for your child and it should not be stigmatized. I'm never saying this is for everybody, but it should be something that's accepted."
Attachment parenting isn't easy. True confession: I tried bed-sharing many years ago, but stopped when I read ahead in my copy of Dr. Sear's The Baby Book to a section that, at least in my sleep-deprived state, seemed to be saying not to worry, my child would be out of our bed by age 7. AGE SEVEN? I love my kid, but she was back in the bassinet after that. (I'm glad I did, with what I know now about the risks for babies.) But I continued to breastfeed well past her first birthday.
W. Douglas Tynan, Ph.D., Nemours/Alfred I. duPont Hospital for Children, Jefferson Medical Colg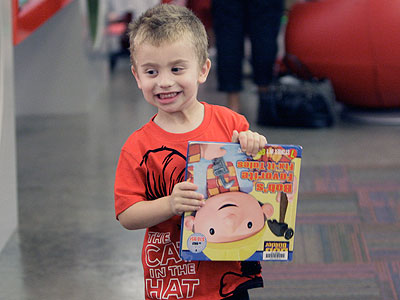 by W. Douglas Tynan, Ph.D.
Frequently as part of my practice I will recommend that a parent set up a reward system at home to increase desirable behaviors such as cleaning up a room, doing homework or getting ready for school on time. Inevitably, a parent will tell me that they do not want to bribe their child to do the right thing, and will argue about using a reward.
It doesn't help me make my point that major magazines on parenting run cover stories about whether you should 'bribe' your child. And famous media mental health types often weigh in on the issue, usually against the 'bribe'.