Archive: April, 2012
Sari Harrar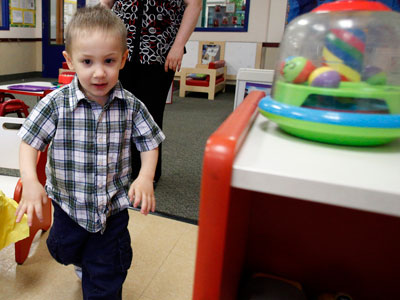 TV-watching in kids and teens has already been linked with higher risk for overweight, sleep problems and a taste for junk food. Now, a new University of Pennsylvania study says that leaving the TV on in the background could lead to learning and reading problems in kids ages eight months to eight years old.
Matthew Lapierre, a doctoral candidate at the University of Pennsylvania's Annenberg School for Communication, surveyed the parents of 1,450 kids. He found that the kids spent an average of 4 hours a day with the TV on in the background. That's in addition to the 80 minutes of programs they actually watched daily. This study didn't measure kids' reading or learning abilities, but cites other research that has. In one, kids from heavy-TV homes read less and were less likely to be early readers.
Two out of three little kids, ages zero to six, live in a household where the TV's on at least half the time – and in many, it's left on most of the time according to a Kaiser Family Foundation survey of 1,000 families. One in four kids under two have a TV in their bedroom, too. So what's wrong with TV as sonic wallpaper? Three things, Lapierre says:
More TV = less time with books. Kids in "heavy TV" households are less likely to read everyday and when they do its for a shorter time than kids in households that watch less TV, another survey says.
More TV = less interaction with you. When kids and their care-givers play without the TV on, they tend to play together longer and to be more involved in what they're doing than when the TV's blaring in the background. Nobody stops to check what's happening on the screen.
More TV = less attention to everything else around them. Little kids aren't multi-taskers. If the TV's on they have a hard time focusing on anything else, including playing with toys, say University of Massachusetts researchers.
Sari Harrar
Whew! If you're a Pennsylvania parent still scrambling to schedule catch-up vaccines for your kids before your school district's May deadline, you can relax – a little. The state Department of Health just added a two-week grace period.
The new rules gave parents eight months from the start of school to make sure kids and teens are up-to-date on vaccines. For most families, that meant a May deadline that would end sometime this week. After that, the rules say kids might not be able to attend school.
About 2,300 kids got caught up during free vaccine clinics held by the state in early April; many more took advantage of county clinics as well. But according to Dr. Eli N. Avila, Secretary of the Pennsylvania Department of Health, many more aren't ready.
Rima Himelstein, M.D., Crozer-Keystone Health System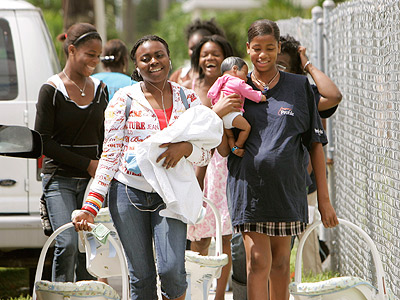 It is normal for teenagers to believe in "the personal fable": they think they are special and unique (no argument there!) and invulnerable to harm. So naturally they believe that unprotected sex will not result in pregnancy. Couple this belief with the normal pubertal rise in hormones, sexual feelings and curiosity, and we have a problem! About half of all teens have sex before they graduate high school. By the time they realize that they have no special "immunity" to an accidental pregnancy, it is often too late.
One 14-year-old girl was brought to me by her mother, who was concerned because she had not menstruated for the previous four months. In fact, my patient was pregnant—and was stunned when I told her. Another teenage girl had taken birth control pills for many months, never skipping a dose. Then her prescription ran out; after missing several pills, she got pregnant.
The personal fable becomes more powerful when mixed with drugs and alcohol. Some boys have told me that the only time they didn't use a condom was when they were under the influence, and now they are teenage fathers.
Sari Harrar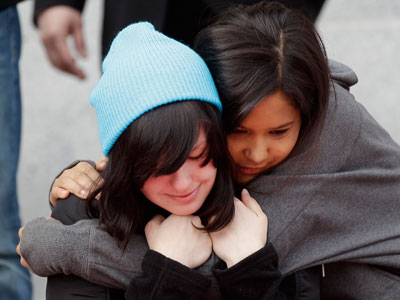 When I was a kid in the late 1950s and early 1960s, most adults dismissed bullying with that worn-out rhyme "sticks and stones will break my bones, but names can never hurt me." It was flat-out wrong. New research show that getting bullied is a real health threat for kids:
This week, Duke University researchers reported that DNA inside the cells of bullied kids ages faster. Their telomeres – "tips" that protect chromosomes the way plastic tips keep a shoelace from unraveling – were shorter. That's a sign of stress that accelerates aging and can raise risk for a wide variety of health problems later on.
Last summer, Irish researchers who tracked the lives and health of 8,568 kids found that overweight children were more likely to be bullied – and were at higher risk for chronic illnesses like diabetes. Bullying could boost risk by turning overweight kids off to participating actively in gym class or going out for sports.
What can you do? Start by making sure you child's school is a bully-free zone. The group Parent Action for Healthy Kids recommends asking your child's principal these questions:
Can parents view a copy of the district's Anti-Bullying Policy?
(A critical section in an anti-bullying policy would cover the procedure for reporting bullying and how the report is investigated by the school.)
Has the school completed a staff and student survey to assess the level of bullying and other aggressive behavior?
Does the school have a team identified to review the survey results and to look at evidence-based solutions that will be sustained long-term?
Who is on the team, and does it include a broad representation of parents?
Has all staff received training on bullying prevention? This includes every adult who interacts with the children (custodians, bus drivers, secretaries, food service, etc.)
Is the training focused on giving adults the skills necessary to intervene effectively with aggression and create a positive environment?
Has a behavioral chart (often called a rubric) been developed that lists the consequences earned for choosing aggressive or bullying behavior?
What formal instruction are the children receiving on how to behave? In other words, where, and how, is social-emotional skill development being taught? Note: This would generally occur through a comprehensive health education class using curricula such as the Michigan Model for Health® K-12.
Does the school use a positive behavior approach to intervening with mean/hurtful behavior (e.g., helping the aggressor reflect on how he/she has caused harm) versus a punitive approach (e.g., suspending)?
Does the school offer workshops or resources to help a parent support their child whether they are the target of bullying, the aggressor or the bystander?
What about you? Any stories to share about bullying and your kids?
Sari Harrar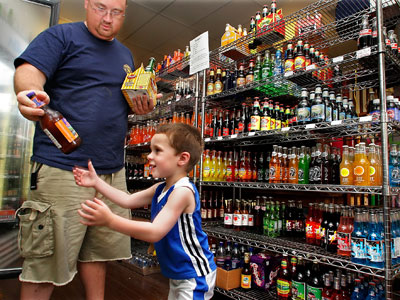 Hold the lectures about mountains of sugar, tons of empty calories and loads of artificial ingredients. A new study from Belgium suggests that parents can rein in the amount of soda their kids consume with three steps. The study looked at differences between high-volume soda drinkers and low-volume drinkers, who had about 40 percent less sugary, fizzy stuff a day. What worked:
#1: Drinking something else with meals. Low-fat or fat-free milk (after age 2), water, unsweetened iced tea (herbal fruit teas are yummy) are great alternatives to the fizzy stuff. In this study, a no-soda rule at mealtimes explained about half of the difference in soda consumption between high-volume and low-volume soda drinkers.
#2: Not stocking soda at home. If it's not there, they can't drink it. A "no soda on board" policy explained about 16 percent of the gap between kids who drank a little or a lot of soda.
Sari Harrar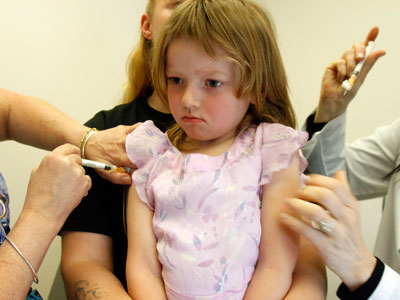 Seventeen outbreaks, 222 cases. That doesn't sound like much. But when the Centers for Disease Control and Prevention released new measles statistics last week, the report sounded a warning. Compared to the year 2000 – when the CDC says there was a record low of just 86 cases – the numbers mark a 15-year-high for this sometimes-deadly viral infection.
Measles, once almost a childhood rite of passage, was nearly wiped out thanks to high vaccination rates. Now it's returning. Numbers paint the picture:
In 2011, kids and teens caught the most measles – 61 percent of cases. Just 39 percent were in people over age 19.
27 cases were in babies younger than age 1 — too young to receive the first dose of the mumps, measles and rubella (MMR) vaccine that cuts measles risk by 90 percent.
Nobody died from measles last year in the U.S., thank goodness. (The virus kills about 164,000 people worldwide each year.) In the U.S., 70 people were hospitalized, 15 became dehydrated (which can be especially dangerous in little kids and in older people) and 12 developed pneumonia.
141 cases –two-thirds of the total — were in kids and young adults who hadn't received the MMR vaccine, but were eligible for it.
Measles is back for two reasons: More Americans are being exposed to measles virus from overseas sources – because they're traveling (Europe had 30,000 cases last year) or come in contact with someone who was exposed to it outside the U.S. According to USA Today, three babies less than a year old (too young for vaccination) were infected in a California doctor's waiting room when a 7-year-old who had caught measles in Switzerland came in to be seen.
Janet Rosenzweig, MS, PhD, MPA, VP for Programs & Research for Prevent Child Abuse America
This is a guest post from Janet Rosenzweig, M.S., Ph.D., M.P.A., interim executive director of Prevent Child Abuse - Pennsylvania, a program of the Pennsylvania Chapter, American Academy of Pediatrics. Rosenzweig is the author of The Sex-Wise Parent: The Parent's Guide Protecting Your Child, Strengthening Your Family, and Talking to Kids about Sex, Abuse, and Bullying, (Skyhorse Publishing, 2012)
The sexual abuse stories in the news these days can be hard to read, but they provide parents and caregivers with a good opportunity to open dialogue with our kids about sexual health and safety.
Imagine the drive to soccer practice. No sooner do you get your child to remove the earphones that generally appear to be permanently implanted in their ears then the radio announces the latest development in the clergy scandal or Sandusky case. Great, just what you had in mind.
Beth Wallace Smith, RD, Children's Hospital of Philadelphia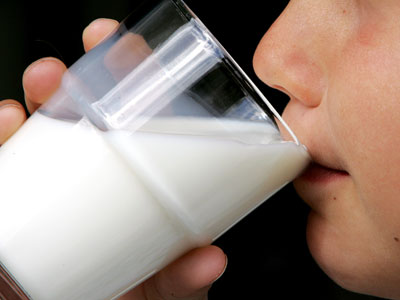 At least once a week, a parent of one of my patients will ask me a question about Vitamin D. And it's a good thing they ask.
In the Second National Report on Biochemical Indicators of Diet and Nutrition, released this month by the Centers for Disease Control and Prevention, Vitamin D levels remain a concern in some people – including kids. The CDC reports that among children ages 1-11, close to 1 in 4 had levels that were considered "insufficient."
Why is D so important? This vitamin plays a vital role in increasing the absorption of calcium and phosphorus, important for healthy bones and teeth in children. New research published in the Archives of Pediatric and Adolescent Medicine finds that higher vitamin D levels helped decrease the incidence of stress fractures in adolescents. But vitamin D affects much more than just bones. Recent studies indicate that adequate D also aids the immune system, and decreases risk for chronic conditions like diabetes, high blood pressure and cancer.