Archive: February, 2012
Beth Wallace Smith, RD, Children's Hospital of Philadelphia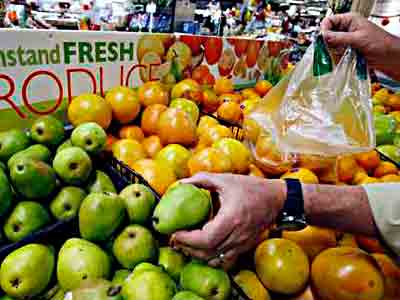 Growing up, my family always had orange juice in the refrigerator. Weekday breakfasts were a no brainer: oatmeal or an English muffin and orange juice. It was fast, easy, and pretty darn healthy. Never once did my parents stop and say, "Maybe the calorie content is too high and perhaps we should be more conscious of this." Juice was part of our morning … but not part of our whole day.
Today, it seems that juice has become a dirty word in the nutrition and medical communities. Juice gets some big-time blame for problems it never intended to be part of (diabetes and obesity are at the top of that list). Do I think that drinking one serving of 100 percent fruit juice is the cause of the obesity crisis? No. Do I think that the fluorescent pints of fruit-beverage/juice cocktail/punch may be a contributing factor to bigger waistlines? Absolutely. Why? Because American children are drinking too much, and much of what they drink is not the real deal (100 percent fruit juice).
The University of Michigan C.S. Mott Children's Hospital National Poll on Children's Health asked parents how much juice their children drank daily. Thirty-five percent of families across all economic levels averaged two or more cups per day for children ages 1 through 5. That is at least twice the amount recommended by the American Academy of Pediatrics for that same age group.
Sari Harrar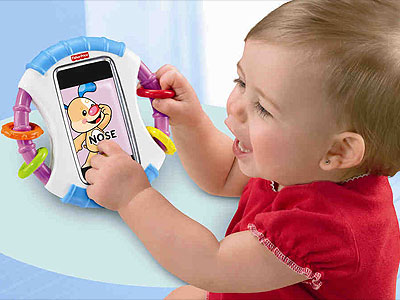 Moving from "kid" to "teen" isn't easy. Everything is changing – their bodies, minds, emotions, friendships – making life feel out of control at times. Now, research from the Stanford University School of Medicine suggests that laughter can help kids negotiate this tricky passage.
Brain scans while 6- to 12-year-olds watched episodes of America's Funniest Home Videos turned up something that surprised researchers: Even though a kid's sense of humor is still developing, laughter "tickled" the same brain networks that light up when adults start guffawing. Developing these networks with regular doses of age-appropriate humor, the scientists suspect, could help them build the resilience they'll need later on.
"Humor is a very important component of emotional health, maintaining relationships, developing cognitive function and perhaps even medical health," researcher Allan Reiss, MD, who directs the Center for Interdisciplinary Brain Sciences Research at Stanford, noted in a Stanford University report about the study. "In particular, we think a balanced and consistent sense of humor may help children negotiate the difficult period of pre-adolescence and adolescence."
Gary A. Emmett, M.D., Director of Hospital Pediatrics at TJU Hospital & Pediatrics Professor at Thomas Jefferson Univ.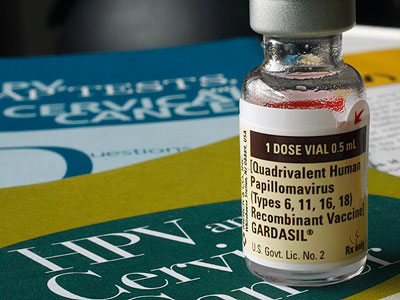 A fewweeks ago, the Centers for Disease Control and Prevention and the Food and Drug Administration changed their recommendation for the HPV (Human Papillomavirus) vaccine for teenage males from "approved" to "recommended." Translation: This important vaccine, once recommended for pre-teen, teen and 20-something young women, is now recommended for teen-aged and 20-something guys, too.
Here's why:
The HPV vaccine is safe for males. I personally worked on HPV vaccine safety studies (full disclosure: I was compensated by Merck for my time). We have known for a while that HPV is safe in males – just as it is in girls and women. The only significant side effect is that teenage males will sometimes faint after getting a shot — but that seems independent of the ingredients in the shot itself. (Keeping young men seated for 15 minutes afterward reduces fainting risk.)
Sari Harrar
Three interesting articles from HealthDay you might want to take a look at:
Sari Harrar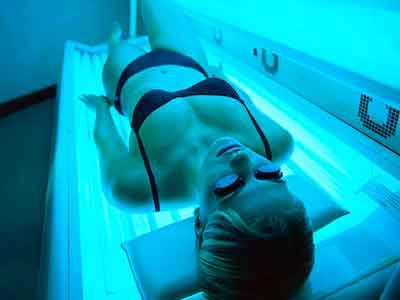 Tanning bed use by teens is in the news again, as 18 states consider following California's lead in restricting their use among those younger than 21. Back in January, the Inquirer took an in-depth look at how the incidence of malignant melanoma – a deadly skin cancer – has risen every year for the last 12 years in young women, keeping pace with growth of the tanning-salon industry.
Currently, 14- to 18-year-olds in New Jersey and Delaware are supposed to have parental permission for indoor tanning, according to the National Conference of State Legislatures. Pennsylvania has no restrictions, according to the National Tanning Training Institute's state-by-state list. As winter turns to springtime, more teens may be considering indoor tanning as they get ready for prom season. I asked adolescent medicine specialist Rima Himelstein, M.D., a Crozer-Keystone Health System pediatrician and adolescent medicine specialist, about tanning and teens. Here's what she told me:
Q: What's the health issue with indoor tanning and teens?
Sari Harrar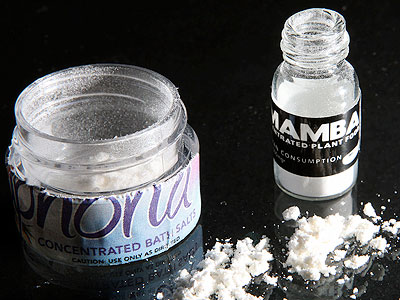 Parent alert! With innocent-sounding names like Monkey Dust, Purple Rain, White Rush and Vanilla Sky, "bath salts" may sound like something you swirl into a tub of hot water. But these outlawed designer drugs pack a dangerous double punch similar cocaine plus methamphetamines, researchers from Virginia Commonwealth University warned this week.
You'd have every reason to believe the bath-salt danger was over. After plenty of media coverage in 2011, these synthetic stimulants have been outlawed in Pennsylvania, New Jersey, Delaware and many other states. But news this week shows that they're still around – and may be even more dangerous than experts realized:
Aimed at teens and young adults, bath salts are still on sale: Just this week, bath salts were discovered in police raids at six Pennsylvania businesses in Berks, Centre and Schuylkill Counties. And these drugs are still sold online – where they're also sometimes called "plant food," "party powder" and "insect repellent." They're usually sold in small packets, about the size of a moist towelette.
Stephen C. Aronoff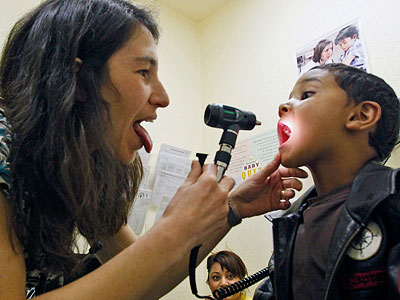 Today we welcome another regular contributor to the Healthy Kids blog: Stephen C. Aronoff, M.D., M.B.A., Waldo E. Nelson Chair, Department of Pediatrics, Temple University School of Medicine. Dr. Aronoff is a specialist in infectious diseases, and he gets started with one of the most common of all: the cold.
Who hasn't had a child return from school early one afternoon with the complaint "I have a cold"? We all know what's coming: Three to five days of coughing, sneezing, runny nose, fever and missed school. We also know that within a week or so, everything will return to normal. It may come as a surprise, then, that colds (also called acute upper respiratory tract infections) are the leading cause of visits to pediatricians' offices and emergency rooms across the country. The cost for all of these visits runs into billions of dollars nationally — all for a disease that has no specific treatment and that will be over in about a week.
Colds raise two questions for parents of otherwise healthy children: "What can I do to make my child more comfortable" and "When should I seek medical care for my child?" Here's what you should know:
Philly.com staff
Early CPR can triple the survival rate of a child or an adult who has suffered from cardiac arrest.

In this week's Healthy Kids Minute, Jared P. Caruso, chief of in-patient pediatrics at Bryn Mawr Hospital, explains how and when it can save lives. And, maybe most important, a demonstration shows how to perform chest compressions even if you don't have CPR training.