Archive: October, 2012
Sari Harrar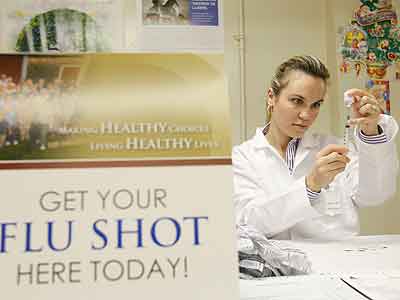 By Sari Harrar
The flu officially arrived in Pennsylvania last week when the first lab-confirmed cases of the 2012-13 influenza season turned up according to the state department of health. Delaware has had one confirmed case and flu activity in New Jersey is reported to be low despite the rising number of people in emergency rooms with flu-like symptoms. This raises an important question: Have your kids gotten their flu vaccines?
The most compelling reason to have children vaccinated comes from a new Centers for Disease Control and Prevention report, that says 894 kids younger than 18 died from the flu or flu complications between the 2004-2005 and the 2011-2012 flu season. Lead researcher Karen Wong says that 60 percent of the deaths occurred in kids with underlying health conditions such as asthma, neurological disorders or genetic disorders. Forty percent of deaths were among otherwise healthy kids. Healthy kids died more quickly after catching the flu-- within 4 days of showing flu symptoms compared to seven days for kids with other health issues.
Sari Harrar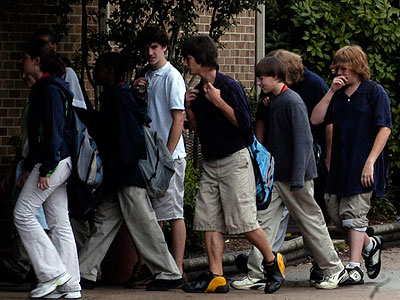 By Sari Harrar
Stolen from medicine cabinets, offered by friends or plucked from a bowl of multicolored pills at a party, prescription drugs like OxyContin, Vicodin, Ritalin and Valium are the killer new teen high. Too often, parents are clueless when it comes to the prescription-drug abuse epidemic among high school and even middle school teens-- missing early warning signs and fumbling opportunities to educate themselves and protect their kids.
During October and November, the Healthy Kids blog will look at this issue through the stories of former teen prescription drug users now in recovery, their parents and local addiction-recovery experts working to treat addicted teens and help parents prevent under-the-radar and illicit drug use.
Sari Harrar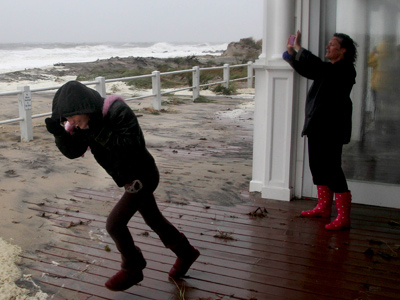 by Sari Harrar
There's plenty to stress about with Frankenstorm Sandy bearing down on the East Coast - with high winds, flooding and black-outs on the way. But as I packed an emergency bag, downloaded computer files, walked a dog who wasn't in a hurry to do her business, hauled out lanterns and flashlights and urged our daughter to finish her laundry and pack 'just in case ... I realized that freaking her out wasn't contributing to smart emergency preparedness.
How can you get kids ready for uncertainty? Stay calm. Help them understand the nuts-and-bolts of the situation, at a level that's right for them. And understand how kids may react - becoming fearful (younger kids may wet the bed again or revert to baby talk), angry or even sick (stomach aches, headaches, sleep problems).
Sari Harrar
By Sari Harrar
Reports surfaced this week that the US Food and Drug Administration is investigating a heart attack and five deaths -- including that of a Maryland teenager-- "associated" with highly-caffeinated Monster Energy Drink. But months earlier, Yale University's Rudd Center for Food Policy and Obesity released a report warning that energy drink makers are aggressively targeting pre-teens and teens via Facebook, Twitter and YouTube, with campaigns and come-ons parents may never see.
Parents want better labeling and stronger regulations for these drinks, which are often sold in large cans and contain caffeine as well as stimulants like guarana and taurine. A June 2012 survey of 985 parents found that:
86% think energy drinks should report caffeine content on the label.
85% think energy drinks should carry warning labels about risk for "adverse effects."
78% think energy drinks should not be marketed to kids or teens.
74% think energy drinks shouldn't be sold to kids or teens.
Beth Wallace Smith, RD, Children's Hospital of Philadelphia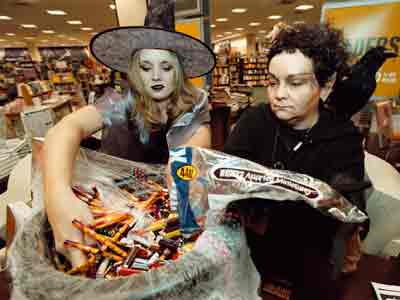 By Beth Wallace
Pirate costume? Check. Fairy princess? Check. Scary-faux-bloody-monster-man? Got it. King-size pillow case filled to the top with mini candy treats? Uh oh…
It's that fun time of year again when kids young and old head out into the night to show off their well-crafted Halloween best and have fun with their friends. But after all of the parties and trick-or-treating is done, what's a parent to do with all that candy?
Rima Himelstein, M.D., Crozer-Keystone Health System
by Rima Himelstein, M.D.
Heard about "trich"? Trichomoniasis is one of the most common sexually transmitted diseases (STDs). It is caused by Trichomonas vaginalis, a type of tiny parasite. When I find the infection in my patients, I often show them the trich under the microscope. Seeing the infection can be the key to getting teens to change their risky behaviors -- sometimes being spooked changes teens' behaviors.
It's a creepy infection, which is easily spread. Trich is passed from one person to another through unprotected sexual contact. Both females and males can get this infection. And because the organism can survive for about one and a half hours on a wet sponge, transmission can possibly occur through shared washcloths, communal bathing, or during routine child care.
Sari Harrar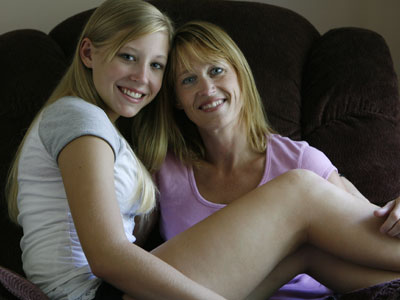 Even the most pro-vaccine parent-- like me -- stops and wonders when the pediatrician asks about the HPV vaccine for a preteen or barely teen-aged daughter. The vaccine's benefits are clear and compelling; it's proven to cut risk for a lingering infection with human papilloma virus strains most likely to cause cervical cancer. But in explaining the vaccine to your child, even if you use it as another chance to talk about values and expectations and physical and emotional health, are you still crossing a line -- and subtly saying "OK, the truth is I know you're going to be sexually active sooner rather than later and it's OK by me"?
Now, a new study from the Kaiser Permanent Center for Health Research-Southeast says girls who receive the HPV vaccine aren't more sexually active -- at least in the first three years after their shots. Researchers tracked 1,398 girls for 3 years starting at age 11 or 12; 493 had received the HPV vaccine and 905 did not. They didn't directly ask the girls about sexually activity. Instead, they looked at how many in each group came back to their doctor's office within three years with a medical need that was a sign of sexual activity -- like a request for birth control, for a pregnancy test or for a check for a sexually-transmitted disease like chlamydia.
The result: The researchers conclude that the HPV vaccine wasn't a "license for early sex." Nearly equal numbers of girls in each group came in with health needs related to sex. The numbers aren't exactly equal, however. The girls in the HPV vaccine group were slightly more likely to ask about birth control, chlamydia checks or pregnancy testing. But their chances for actually having chlamydia or being pregnant were nearly equal to those of the non-vaccinated girls -- in fact, they were a tiny, tiny bit lower. The researchers say the differences in numbers are so small that they're insignificant -- and show that HPV-vaccinated girls are no more likely to be sexually active early. "In our analysis,HPV vaccination at ages 11 through12 did not increase the likelihood ofseeking medical attention for outcomesrelated to sexual activity with upto 3 years of follow-up," they soberly state.
Sari Harrar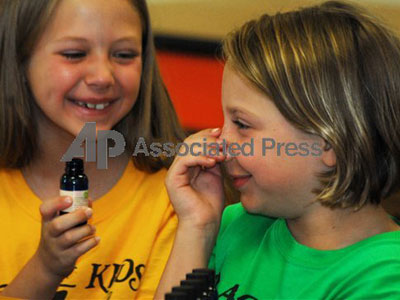 Beads. Rocks. Cheerios. Toys. Tissues. Curious little kids shove all sorts of objects up their nose -- and really thorough children cram stuff up both nostrils. If there's pain, bleeding or a yucky discharge from the nose in question, call the doctor right away. If you think the objects moved into your child's throat, it's time to go to the emergency room. But if something just seems…stuck…as new British report says trying an at-home expulsion technique called the "mother's kiss" might get it out safely.
According to a press release from the Canadian Medical Association (CMA), which published the study the Canadian Medical Journal, "The technique, known since the 1960s but not widely used, can help prevent the need for more invasive measures such as hook or forceps, and suction to remove objects."
How, exactly, do you do it? The CMA offers this description -- and, good news, you don't have to be a mom to do it. Just a responsible relative who can follow directions. The how-to: "In the mother's kiss, a child's mother or trusted relative covers the child's mouth with her mouth to form a seal, blocks the clear nostril with her finger then blows into the mouth. The pressure from the breath may then expel the object. The parent explains the technique to the child so that he or she is not frightened."