Rima Himelstein
Rima Himelstein
By Rima Himelstein, M.D.

The first time I met my 16-year-old patient, she hadn't had a period for 14 months. For the past year, she had felt moody, had difficulty concentrating, and had experienced "hot flashes" and "night sweats." This teenager was a competitive volleyball player with Olympic aspirations. She exercised every day and lost 20 pounds over the prior six months. She didn't eat very much, but at night she often dreamed about food. Luckily, she hadn't had any bone fractures … yet.
My patient was experiencing the Female Athlete Triad, a disorder that has three related parts:
Low energy availability from disordered eating
Menstrual problems
Low bone mineral density for the patient's age
Sari Harrar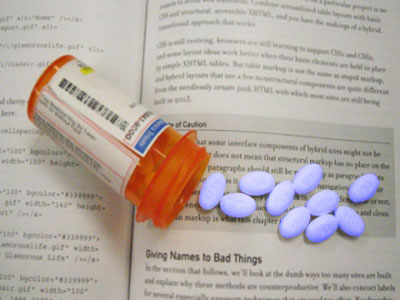 By Rima Himelstein
They're known as study drugs ... party drugs ... vitamin R, the smart drug, addy, a-bomb ...
Regardless of the slang or street names, they're actually stimulants like 'Ritalin' and 'Adderall', which are commonly prescribed to treat attention deficit hyperactivity disorder (ADHD). But like many other prescription drugs, they are getting in the wrong hands for the wrong reasons. Look on the Internet for a crash course on what our kids may be learning in between classes.
Rima Himelstein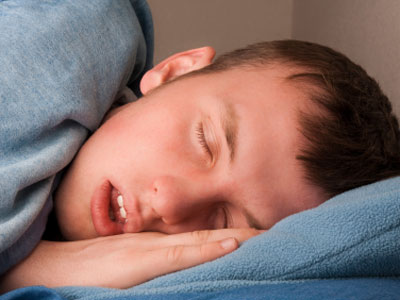 By Rima Himelstein, M.D.
It's 11 a.m. on a Saturday morning … and, yes, I do know where my children are. They're sleeping, just like we used to do when we were teenagers. But do they really need this extra sleep … or should I wake them up?
According to the National Sleep Foundation, teenagers need 9-1/4 hours of sleep per night—mainly because hormones needed for growth and sexual maturation are primarily released during sleep. But the average teenager only gets about 7 hours of sleep per night. And they feel it!
Rima Himelstein, M.D., Crozer-Keystone Health System
by Rima Himelstein, M.D.
Heard about "trich"? Trichomoniasis is one of the most common sexually transmitted diseases (STDs). It is caused by Trichomonas vaginalis, a type of tiny parasite. When I find the infection in my patients, I often show them the trich under the microscope. Seeing the infection can be the key to getting teens to change their risky behaviors -- sometimes being spooked changes teens' behaviors.
It's a creepy infection, which is easily spread. Trich is passed from one person to another through unprotected sexual contact. Both females and males can get this infection. And because the organism can survive for about one and a half hours on a wet sponge, transmission can possibly occur through shared washcloths, communal bathing, or during routine child care.
Rima Himelstein, M.D., Crozer-Keystone Health System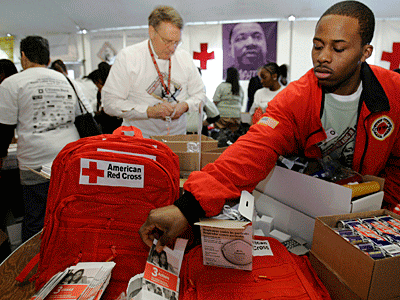 By Rima Himelstein, M.D.
"Never doubt that a small group of committed people can change the world. Indeed, it is the only thing that ever has." -Margaret Mead
In 2010, 4.4 million teenagers (26 percent of youth ages 16 to 19) gave 377 million hours of volunteer service to communities across the U.S.; 39 percent of teenagers who volunteer, do so on a regular basis.
Rima Himelstein, M.D., Crozer-Keystone Health System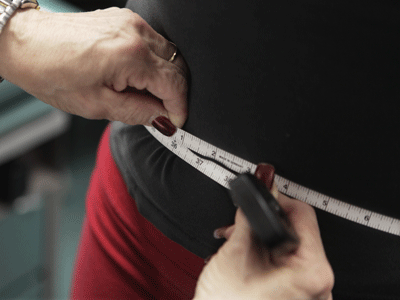 by Rima Himelstein, M.D.
What forces are adding to the obesity epidemic in teens? Here are key ones:
Fast food: 80 percent of teens underestimated the calories in their fast-food meals; they guessed 800 calories when the calorie count was really almost double that: 1,500.
Screen time: One third of teens spend close to 40 hours on TV and the computer every week and about 7 percent spend more than 50 hours.
No gym: Less than half of 9th-grade students and less than a quarter of 12th-grade students have physical education.
How it all adds up: Fast food plus screen time minus gym class equals obesity. It is no wonder that over 18 percent of children and adolescents are obese and that over 30 percent end up being obese as adults.
Rima Himelstein, M.D., Crozer-Keystone Health System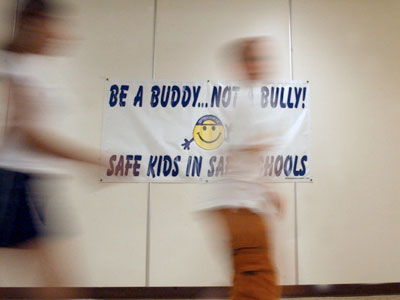 by Rima Himelstein, M.D.
Bullying. It has happened to many of my patients; maybe it's happened to your child, too. When it happens to celebrities like actor Kate Winslet, who was called "Blubber" and locked in an art-room closet, or former President Bill Clinton, who was called a "fat band boy" and hit in the jaw ... then it starts to gain more attention.Comedian Chris Rock is another star who was bullied in school, and he knows that bullying is no laughing matter. It is such a serious problem that October has been named National Bullying Prevention Month.
It's about power or, rather, the imbalance of power. Bullying is a form of youth violence in which there is an imbalance of power with one child or group of children causing harm, fear, or distress in another child through repeated attacks. Bullying may take various forms:
Physical, including hitting, punching and kicking
Verbal, including teasing, name-calling or racial slurs
Cyberbullying, including harassing e-mails, text messages, or internet posts
Rima Himelstein, M.D., Crozer-Keystone Health System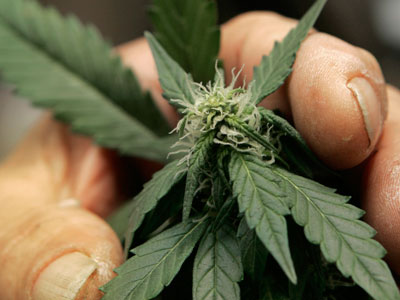 by Rima Himelstein, M.D.
Marijuana is the most widely used illegal drug in the world — including by adolescents. New research findings published in the Proceedings of the National Academy of Sciences (PNAS) indicate that teens who become daily marijuana users may be losing IQ points.
Marijuana 101 for Parents