Psychology
Gary A. Emmett, M.D., Pediatrics Professor- Thomas Jefferson Univ. & Director, Hospital Pediatrics- TJU Hospital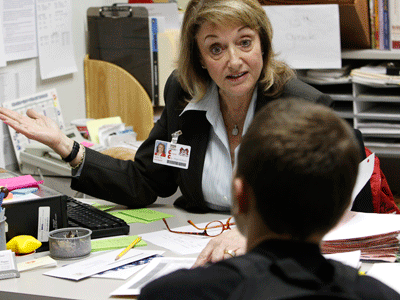 by Gary A. Emmett, M.D.
Multiple studies show that when children witness or - even worse - are personally assaulted, there are long-term consequences for their health and behavior. Children caught up in the web of violence have much higher chances of:
Poor school achievement
Early sexual activity
Depression
Participating in violence themselves.
A recent New England Journal of Medicine study looked at the experiences of more than 5,000 fifth graders in three different urban areas - Birmingham, Ala., Houston and Los Angeles. It focused on health disparities between African-American, Latino and white children. One finding was the chances that a child witnessed the threat of injury, or saw actual injury caused by a gun, were four times higher in African-American children than in white children. When the researchers took socio-economic status into account, African-American kids were still twice as likely as white or Latino kids to have witnessed violence even when they lived in similar neighborhoods and had similar incomes.
Sari Harrar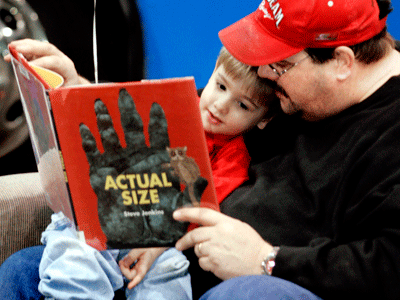 by Sari Harrar
Every parent knows the drill for encouraging kids to love reading - surround them with books, read to them, let them see you reading. But a new article in the American Psychological Association's monthly magazine takes the advice further in smart ways that might surprise you.
You'll find the full story (Bringing books to life: Psychologists' research points to new ways to nurture young readers) here, in the October issue of the APA publication Monitor on Psychology. But don't let the magazine's stuffy title put you off. The reading strategies are designed to fit into the time you already spend with your kids - and can help your kids really experience the excitement of letters, words, stories and books.
Rima Himelstein, M.D., Crozer-Keystone Health System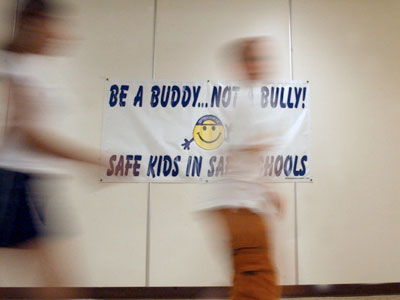 by Rima Himelstein, M.D.
Bullying. It has happened to many of my patients; maybe it's happened to your child, too. When it happens to celebrities like actor Kate Winslet, who was called "Blubber" and locked in an art-room closet, or former President Bill Clinton, who was called a "fat band boy" and hit in the jaw ... then it starts to gain more attention.Comedian Chris Rock is another star who was bullied in school, and he knows that bullying is no laughing matter. It is such a serious problem that October has been named National Bullying Prevention Month.
It's about power or, rather, the imbalance of power. Bullying is a form of youth violence in which there is an imbalance of power with one child or group of children causing harm, fear, or distress in another child through repeated attacks. Bullying may take various forms:
Physical, including hitting, punching and kicking
Verbal, including teasing, name-calling or racial slurs
Cyberbullying, including harassing e-mails, text messages, or internet posts
Sari Harrar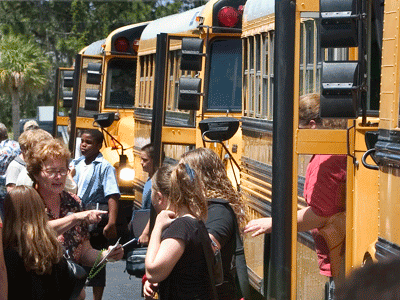 Making the move from cozy elementary school classrooms to the big-league world of middle school – with locker combinations to remember, class schedules to learn, more homework and all those big kids roaming the halls – is easier when new middle schoolers have this on their side: Good friendships.
Last week, Healthy Kids gave parents a Philadelphia counselor's advice on helping kids of all ages make and keep friends. Now, there's even more proof that friendships matter more than ever when for 6th- or 7th-graders entering middle school or junior high. Girls and boys with friends who do well in school and respect the rules – and who steer clear of kids flirting with trouble – consistently did better academically in a recent University of Oregon study.
Good friends in middle school did even more – kids with close relationships with other well-adjusted kids at age 13 were more likely to be happy, productive young adults at age 24, the same researchers found in an earlier study. Why? The way kids navigate the intense social scene of the early teen years has lasting effects (something any adult who struggled through the shark tank of junior high knows all too well).
Rima Himelstein, M.D., Crozer-Keystone Health System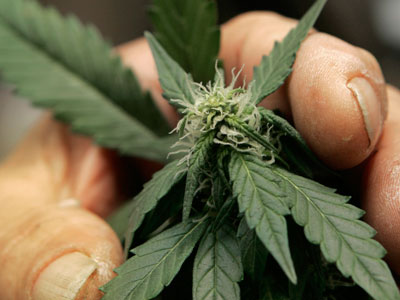 by Rima Himelstein, M.D.
Marijuana is the most widely used illegal drug in the world — including by adolescents. New research findings published in the Proceedings of the National Academy of Sciences (PNAS) indicate that teens who become daily marijuana users may be losing IQ points.
Marijuana 101 for Parents
W. Douglas Tynan, Ph.D., Nemours/Alfred I. duPont Hospital for Children, Jefferson Medical Colg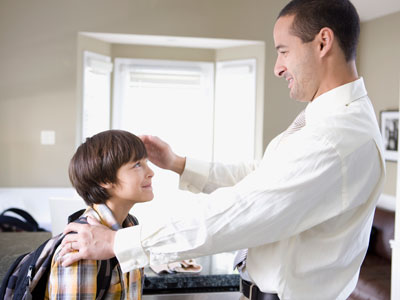 by W. Douglas Tynan, Ph.D.
For many families, the return to school means the end of unscheduled days. It means a return to the morning routine of getting up, getting dressed, and eating breakfast, brushing teeth and getting to the bus or school on time with all the stuff - lunch, backpack, homework, gym clothes, band instrument, permission slips, raincoat - a student needs.
Let's take a look and see what helps. Some of this is obvious, but it helps to review:
Sari Harrar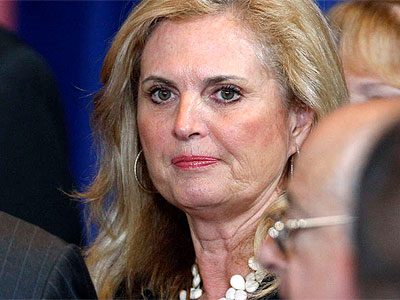 Are the Mommy Wars - the running battle between moms who work outside the home and those working inside - over? Not with Ann Romney, a whopping new "salary" estimate for stay-at-home mothers (it's in the six figures) and a pair of happy-scary health studies in the headlines.
Living in a world of working moms, I first encountered the mommy wars at a preschool ballet class. It brought together the daughters of stay-at-home mothers and those of us who whooshed in from the office and daycare minutes before the 5:30 class began. Like me, this second group of moms got busy jamming little legs into pink tights and little feet into ballet flats seconds before the girls were supposed to start skipping around in the studio. I was feeling pretty good about making it on time one night, when I stepped outside and overheard two moms in the middle of a nasty rant about ... us. I know this was just two rude women jawing, but I did feel betrayed, wary and a little guilty.
Not for long. Mostly I felt angry. I thought we were all in this motherhood thing together. We've got plenty of common ground and plenty to fight for, together, for our kids. But the division between stay-at-home moms and those who have to show up for paying jobs while raising kids and keeping house persists. Four new factors fueling it:
Sari Harrar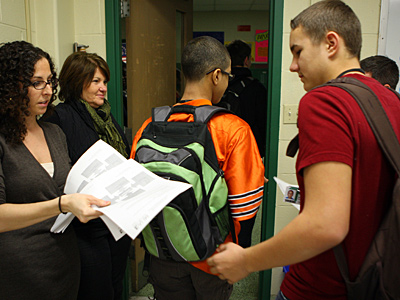 Helping kids succeed in first grade may have a lasting mental-health benefit: Lower risk for depression in seventh grade and beyond. That's the conclusion University of Missouri researchers arrived at after tracking 474 boys and girls from grammar school to middle school.
It makes sense - and it's just one more reason to help your learners do their best. "We found that students in the first grade who struggled academically with core subjects, including reading and math, later displayed negative self-perceptions and symptoms of depression in sixth and seventh grade, respectively," said researcher Keith Herman, associate professor of education, school and counseling psychology in the MU College of Education. "Often, children with poor academic skills believe they have less influence on important outcomes in their life. Poor academic skills can influence how children view themselves as students and as social beings."
The scientists quickly point out that not every child is an academic whiz kid - and it's important for parents to recognize and let kids know they value all types of intelligence. "Children's individual differences will always exist in basic academic skills, so it is necessary to explore and emphasize other assets in students, especially those with lower academic skill relative to their peers," Herman said. "Along with reading and math, teachers and parents should honor skills in other areas, such as interpersonal skills, non-core academic areas, athletics and music."