Preventative Care - "Sick Days"
Sari Harrar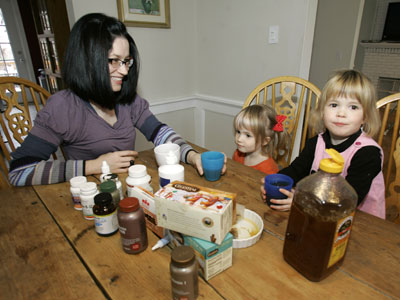 Sore throat season's coming and with it one of the big guessing games of parenthood: "Is it strep - or not?" About 30 percent of kids who get trundled off to the doctor with a sore throat are actually playing host to streptococcus bacteria. This super-contagious bug hits infectious heights from October to April, especially among 5 to 15-year-olds, who often pick it up when classmates cough, sneeze or leave it behind on desks and doorknobs.
But though doctors prescribe antibiotics for 70 percent of sore throats, infection experts announced this week that plenty are actually look-alike viral infections - and don't need drugs or even a trip to the doctor's office. And that's not the whole strep story. For the past few years, doctors have been noticing that about one in 10 sore throats in teenagers aren't strep either - but are caused by nasty bacterium called Fusobacterium necrophorum that can lead to a sometimes-deadly condition called Lemierre syndrome.
Like strep infections, these sore throats need antibiotics, too. Since there's no test for a Fusobacterium necrophorum infection, groups like the American Academy of Family Physicians suggest doctors look for potential signs of trouble and prescribe bacteria-fighting drugs, usually penicillin.
Sari Harrar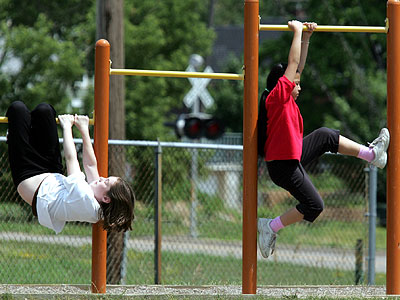 There are plenty of studies in the news these days warning that teens, preteens and even little kids have heart-disease risk factors that once only happened to adults ... but today a brand-new report paints a picture parents shouldn't miss. Researchers in Finland took a look at the arteries of 589 middle-aged people - and found that those who had signs of high blood pressure and/or high LDL cholesterol as teenagers were up to three times more likely to have calcium deposits in the blood vessels in their hearts.
About one in five women and men in the study had calcium deposits in their coronary arteries. That's bad news, because these calcium specks are an early sign of heart disease. Plaque's building in artery walls - and that can squeeze down the size of arteries that carry blood to the heart or trigger a heart attack if plaque breaks open. How did middle-aged calcium deposits relate to teen blood pressure and cholesterol levels?
Teens with the highest levels of "bad" LDL cholesterol were 37 percent more likely to have calcium-lined arteries as adults. How high? Average LDL level in this group was about 132 - a level considered high by the National Heart, Lung and Blood Institute. The ideal LDL level for kids and teens is below 110.
Sari Harrar
In this week's Healthy Kids Minute: Mark Zonfrillo, M.D., of Children's Hospital of Philadelphia goes over the most current safety guidelines for young passengers in car seats.
Sari Harrar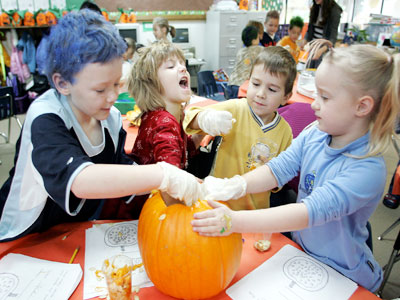 It only sounds like hoof-and-mouth disease. A new virus called coxsackie A6 is cropping up in kids and teens across the U.S. -- with a high fever, flu-like lethargy and bright-red blisters on hands, feet, in the mouth and everywhere else.
Related to the cosackie virus that toddlers get, coxsackie A6 was first reported in the United States last November. By March it was causing trouble in Alabama, Connecticut, California, and Nevada according to the CDC. This month, Johns Hopkins Children's Center pediatricians reported seeing nearly 50 cases -- and said they expect plenty more were turning up in doctor's offices and emergency rooms. It's been showing up in Pennsylvania this summer, too.
"We've talked with many of our pediatric dermatology colleagues around the country and the number of cases and the severity of the rash is clearly new and different from the typical hand, foot and mouth disease we are used to seeing," Johns Hopkins doctor Kate Puttgen, M.D., said earlier this week in a news release.
Sari Harrar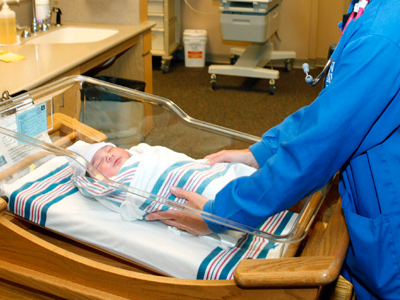 If you're the expectant parent of a baby boy, you face an age-old question that's now a roiling, 21st-century controversy: Will your son be circumcised? Or, as the Journal of Men's Health put it, bluntly, in a 2010 survey of Canadian doctors on the subject: "To cut or not to cut?."
A brand-new position statement from the American Academy of Pediatrics lines up the health benefits -- lower risk for urinary-tract infections and HIV, less chance he'll pass on other sexually-transmitted diseases like HPV (responsible for cervical cancer).
But the AAP stopped short of endorsing circumcision. And the procedure's less popular than ever.
Sari Harrar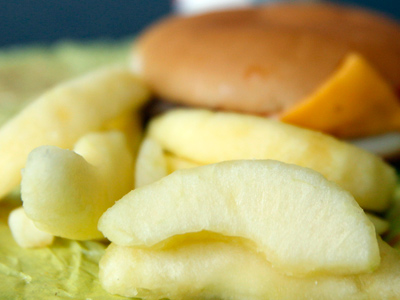 by Sari Harrar
A new Canadian study says that little kids are three times more interested in healthier fast-food options when they're the only ones that come with a toy. It's really no surprise…what parent hasn't had a little kid go wild in the backseat for a little plastic thingie in their fast-food sack and barely notice what they're eating? But…this study gave me a sneaky idea. Why not set your own "toys with good food only" rule at the drive-through?
Canadian scientists stacked the deck. They offered 350 kids, ages 6 to 12, McDonalds Happy Meals of better and worse nutritional quality -- but a little plastic Smurf toy came only with the good stuff. Kids could choose a hamburgers or a grilled chicken wrap with fries and a soda or with apple slices and bottled water. The kids were going to a YMCA day camp and ordered the meals from a form, so the researchers could manipulate which had the toys.
Christopher C. Chang, M.D., Ph.D.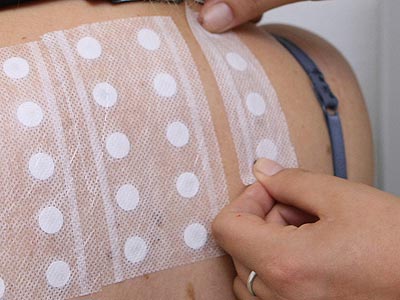 by Christopher C. Chang, M.D., Ph.D.
Your daughter pets a bunny and you notice her eyes get puffy. Your son eats shrimp dip and later complains of an itching sensation in his throat. Is it an allergy? Maybe, maybe not. In order to be certain, we perform allergy tests.
Rashes and hives worry parents. We look for triggers in substances which may have been ingested, inhaled or that have come in contact with the skin. When the culprit is poison ivy, for example, it is obvious and there's no need to test for it. But environmental and especially food allergies can cause a variety of reactions, from the mild cases to full-blown life-threatening anaphylaxis. That is why it is a good idea to proceed with testing when allergies are suspected.
Sari Harrar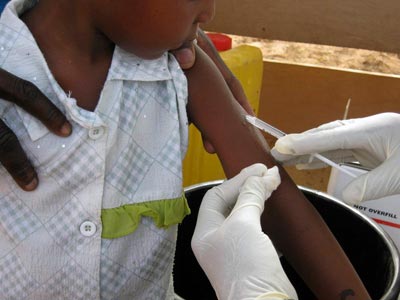 An 18-year-old girl and some of her closest high school friends were having a great time at the New Jersey shore during "senior week". Suddenly she developed the worst headache of her life. Her friends immediately drove her back home to Pennsylvania.
During the car ride she was vomiting and getting disoriented. When her family saw her they rushed her to the local hospital emergency room, where she was diagnosed with bacterial meningitis. Later, it was confirmed to be caused by Neisseria meningitides. Her life was saved by intravenous antibiotics and a breathing machine. She fully recovered, but she is one of the lucky ones.
According to the CDC, meningococcal disease, which is caused by these bacteria, affects about 1,000-1,200 people each year in the U.S. — most often infants and teens/young adults 16 to 21 years old. But anyone can get meningococcal disease. It can cause meningococcemia, a severe bloodstream infection, or meningitis, an infection of the brain and spinal cord—or both. Even when the infection is treated with antibiotics, it still kills up to 14 percent of the victims, and up to 19 percent of the survivors end up with serious complications.