Parental Health
W. Douglas Tynan, Ph.D., Nemours/Alfred I. duPont Hospital for Children, Jefferson Medical Colg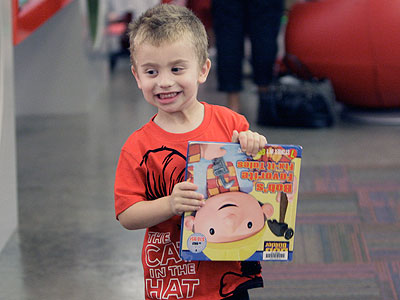 by W. Douglas Tynan, Ph.D.
Frequently as part of my practice I will recommend that a parent set up a reward system at home to increase desirable behaviors such as cleaning up a room, doing homework or getting ready for school on time. Inevitably, a parent will tell me that they do not want to bribe their child to do the right thing, and will argue about using a reward.
It doesn't help me make my point that major magazines on parenting run cover stories about whether you should 'bribe' your child. And famous media mental health types often weigh in on the issue, usually against the 'bribe'.
Sari Harrar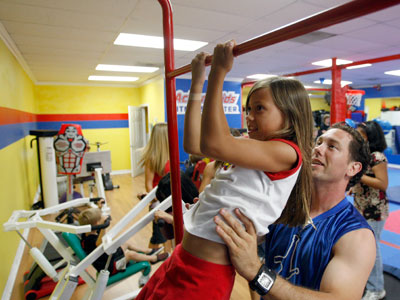 Whether you're logging mega-miles to get ready for the Broad Street Run on May 6 or are just hoping to save time and have a bonding experience by dragging your kids along on your next power walk, here's news: Kids simply can't work out the way adults do. I learned this the hard way several years ago, when I tried to get my then 5-year-old to fitness-walk with me on a beautiful walking trail near work.
We'd walk a little … then stop to look at a flower. Walk a few more steps … then stop to goof off on the exercise equipment that dotted the trail. Walk a bit more … then stop for a sip of water. After about 5 minutes I realized that it just wasn't working. I was frustrated. Then I interviewed kids' fitness expert Melinda Sothern, Ph.D., of a Louisiana State University, for an article about walking with kids and I understood.
Sothern, author of Trim Kids: The Proven 12-Week Plan That Has Helped Thousands of Children Achieve a Healthier Weight, told me that before they become teenagers, kids simply aren't ready to handle the kind of hard-charging, lengthy work-outsadults prefer. Their bodies and minds aren't equipped for it. It was an ah-ha moment.
Gary Emmett, M.D.
The American Academy of Pediatrics issued its latest white paper on breastfeeding last week. The most important quote, and for me an obvious statement, is that breastfeeding is a "public health issue and not (just) a lifestyle choice." Breast feeding benefits public health by decreasing infectious disease (breast fed children are less lightly to have digestive-tract illnesses and probably less lightly to get ear infections) and by providing better nutrition (breast fed babies get optimal nutrition and have less obesity in the long term.)
I have seen over 40,000 newborns and have always thought that breastfeeding was the healthiest choice for babies in most cases. My wife and I were lucky that we were both breastfed in spite of being born at mid-20th century to middle class families when bottle feeding (especially with the expensive formulas such as Similac and Sobee) was widely advertised as "classy" alternatives to both evaporated milk and breast milk. Our mothers were comfortable with breastfeeding. My wife, who was a busy gynecologic surgeon, and who went back to work less than a month after each of our 4 children was born, breastfed until our children self-weaned around 9 to 12 months. My wife pumped at work during the day and just fed the children by breast when she was home. Finding an appropriate place to pump at work is a big problem for many but she was lucky to have her own office.
Recently, the Healthy Kids blog featured an interview with Esther Chung, MD, MPH, of Jefferson University Hospitals, about ways expectant mothers (and their partners) can prepare for successful breastfeeding. As Dr. Chung said, nursing may be natural, but it isn't always easy. The number of breastfeeding failures is sky high with less than ½ of initial breast feeding mothers still breastfeeding from the breast, not a bottle, by 2 months. Here are some ways to keep going once you've started nursing.
W. Douglas Tynan, Ph.D., Nemours/Alfred I. duPont Hospital for Children, Jefferson Medical Colg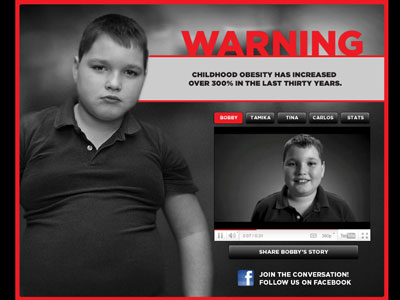 What if the real answer to the childhood obesity epidemic isn't just diet and exercise? Two research studies done years and an ocean apart suggest that three family routines -- setting limits on TV, having family meals together and getting the kids to bed on time – could reduce kids' risk for obesity by 40%, while food choices and exercise alone have proven less successful.
Could strengthening these routines at your house help prevent or reverse weight gain in your kids and teens? Maybe. There's enough evidence to give it a try. There's also plenty of evidence that just being told that we eat too much, eat the wrong things and don't exercise enough isn't working.
The problem: Having more information isn't the same as making healthy behavior changes at home. As a clinical health psychologist I have seen quite a few kids with medical conditions that require families to monitor what (and how much) they eat – and to balance that with exercise. These include children with Type I diabetes (non-obesity related) and children with food allergies and gastrointestinal problems. Like families with an overweight or obese child, these families get lots of information on their child's condition -- then go home and try to sort it all out, determine what is most important, and get on with their lives. It's a big, overwhelming job. Some succeed, some have difficulty, and they all struggle.
Sari Harrar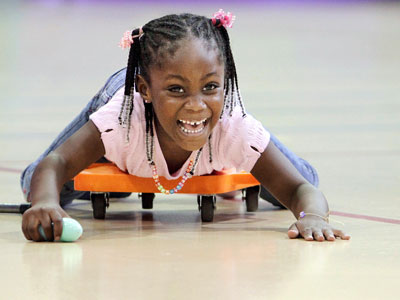 How many times can a toddler say "Look at me!!!" in an hour? Parents of 2-, 3- and 4-year-olds know the right answer is dozens. And dozens. Now, a fascinating new study suggests that your response to this oft-repeated bid for attention can set the stage for better, more cooperative learning.
Child-development researchers from Canada's Concordia University figured it out by watching kids and parents interact. First, they asked parents to fill out a long, complicated questionnaire while their toddler was with them. Soon enough, the kids began asking for attention. Some laughed, smiled, pointed at objects, tried to share their toys and even interrupted with a polite "excuse me, mommy" – signs, the researchers say, that their parents are usually attentive, sensitive and responsive and that the kids expected more of the same. Other toddlers screamed, cried and even hurled their parent's pen across the room – behavior that, according to the researchers, meant the kids weren't used to the same high-quality attention from their parents.
The parents and kids then worked together learning a new skill, like how to pick up a ball. Kids who had received "high quality" attention were more likely to work with their parent than those who had not.
Sari Harrar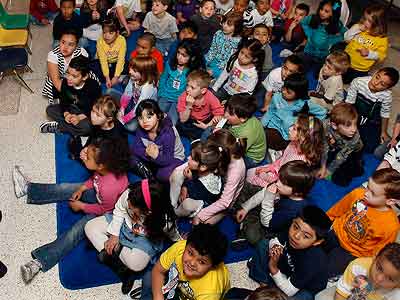 When the Supreme Court hears arguments starting March 26 on two major parts of health-care reform (aka the Affordable Care Act), experts say, the legal debate will ultimately affect the health of millions of children. Child-health advocates say the fate of two controversial aspects of this highly controversial law -- the "individual mandate" health insurance requirement and "Medicaid expansion," making states cover low-income women and men even if they have kids or a disability – could change health insurance coverage for kids with preexisting conditions and kids whose families teeter on the borderline of poverty.
A new Huffington Post blog from Ann O'Leary, director, Children and Families Program at the Center for the Next Generation and lecturer at the Berkeley School of Law spells out the risks. O'Leary warns that killing off the individual mandate could threaten an ACA rule that forbids health insurers from denying coverage to kids with pre-existing conditions. That alone could affect one in four kids, who have medical issues ranging from asthma and diabetes to obesity, ADHD and autism.
Reversing expanded Medicaid coverage could toss out some of the nation's one in three American kids covered by the program – and could jeopardize on-going health coverage for kids whose families qualify for Medicaid some years, and earn a little too much in other years. In Pennsylvania, where 5 percent of kids have no health insurance according to the nonprofit group Pennsylvania Partnerships for Children, health-care reform could help those kids finally qualify for coverage.
Rima Himelstein, M.D., Crozer-Keystone Health System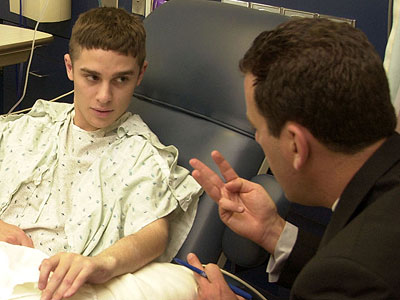 Recently, a 16-year-old girl came to me with what sounded at first like a routine urinary tract infection (UTI): frequent urination with a burning sensation and abdominal pain. But when a teenager is sexually active, these symptoms can also be caused by a serious sexually transmitted infection (STI) — often chlamydia or gonorrhea. And the tests and medications for UTIs and STIs are different.
After I requested that her mom have a seat in the waiting room, I asked my patient if she had ever had sex before. She said "yes"—but begged me not to tell her mom. I did a urine test, a gynecologic exam and looked at a slide under the microscope. She had an STI and got the treatment she needed. The lesson?
Teenagers need time alone with their doctors. It is important for all teenagers, not just those with problems like my patient, to have some private time with their doctors. I explain to teenagers and their parents that I will be talking about sexual health, substance abuse and emotions. I also explain the reasons why I would need to break confidentiality, like if a teenager tells me that he or she is suicidal.
Sari Harrar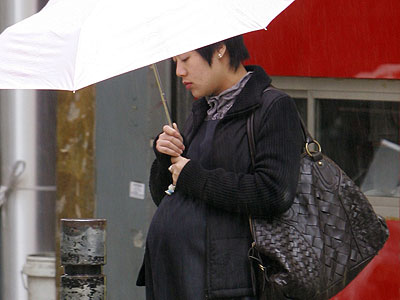 A report out this month in the American Journal of Obstetrics & Gynecology says women who are pregnant, or trying to conceive, should avoid environmental toxins that can affect the development of a fetus – and even have life-long health effects. The list includes mercury in certain kinds of fish, lead in paint in older homes and some cosmetics, pesticides and chemicals called endocrine disruptors such as BPA found in some plastics.
Easy steps you can take at home include taking off your shoes at your front door, to keep toxics out of your house. Eating less processed and canned food. Avoiding plastics with recycling codes #3, #6 and #7. And not using chemical tick and flea collars or dips for pets. More details:
Mercury
Risk factors: Exposure can come from eating some types of fish, contact with quicksilver, and use of skin-lightening creams. Exposure during pregnancy can lead to adverse neurodevelopmental outcomes that include lower IQ, poor language and motor development.
Reducing exposure: Pregnant, preconception and breastfeeding women should follow U.S. Environmental Protection Agency and state-specific fish consumption guidelines. Avoid shark, swordfish, king mackerel, tile fish and large tuna. (Not all fish is dangerous and growing babies benefit from the good fats in fish – talk with your doctor about what's safe and how much to have.)
Find more information about mercury here.