Health Hazards
Christopher C. Chang, MD, PhD
By Christopher C. Chang, M.D., Ph.D.
A lot of children experience wheezing in response to weather conditions, allergens, air quality and exercise. For those who live in cities and industrial areas, the prevalence of wheezing and asthma increases. Big cities such as Philadelphia have air quality problems – all one has to do is drive down I-95 flanked by smokestacks with different colored gases pouring out of them to see evidence of air pollution. According to the American Academy of Pediatrics, children and infants are among the most susceptible to many air pollutants.
There are several pollutants that are deemed to be sufficiently hazardous to humans to merit their measurement by the Environmental Protection Agency (EPA). They include ozone, sulfur dioxide, nitrogen dioxides, carbon monoxide, particulate matters, and lead. Particulate matter varies in size. Those that are less than 2.5 micrometers in diameter are known as fine particles. Scientists have linked fine particle pollution with significant health problems, including aggravated asthma, decreased lung function and difficulty breathing. Although air pollution doesn't necessarily cause asthma (this is still controversial), it can be a factor in making symptoms much worse.
Sari Harrar
By Sari Harrar
In one of the first studies of its kind, researchers from the University of Pennsylvania School of Nursing recently found that kids whose mothers were exposed to secondhand smoke were more likely to have behavior problems than kids whose moms avoided tobacco smoke during pregnancy.
It was already known that smoking during pregnancy boosted kids' risk for attention deficit hyperactivity disorder, low birth weight, respiratory problems and other negative health effects. "Such findings could inform public health efforts to reduce public smoking and underscores the need for including [environmental tobacco smoke] avoidance as a potential component of prenatal care among pregnant women," said leadauthor Jianghong-Liu, PhD, RN, FAAN, associate professor at Penn Nursing.
Sari Harrar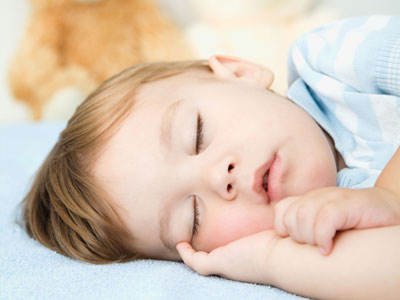 By Sari Harrar
Health-threatening snoring and obstructive sleep apnea -- pauses in breathing throughout the night -- aren't just problems for grown-ups. In a new study, researchers say night-time wake-ups and other clues could help parents get the right diagnosis and help for little kids with often-overlooked breathing problems during sleep.
Researchers from Albert Einstein College of Medicine of Yeshiva University tracked the sleep quality and night-time sleep disturbances of over 11,000 British kids from the time they were 18 months old until just before their 5th birthday.
Rima Himelstein
By Rima Himelstein, M.D.

The first time I met my 16-year-old patient, she hadn't had a period for 14 months. For the past year, she had felt moody, had difficulty concentrating, and had experienced "hot flashes" and "night sweats." This teenager was a competitive volleyball player with Olympic aspirations. She exercised every day and lost 20 pounds over the prior six months. She didn't eat very much, but at night she often dreamed about food. Luckily, she hadn't had any bone fractures … yet.
My patient was experiencing the Female Athlete Triad, a disorder that has three related parts:
Low energy availability from disordered eating
Menstrual problems
Low bone mineral density for the patient's age
Sari Harrar
By Sari Harrar
Infant sleep positioners (ISPs) promise to reduce risk for sudden infant death, prevent "flat heads" in babies who would otherwise sleep on their backs, and "keep baby safer and cooler." But a new Centers for Disease Control and Prevention
report
says these devices contribute to the top cause of injury-related deaths in babies: Suffocation.
"Some specific ISPs have been cleared by the Food and Drug Administration (FDA) for the management of gastroesophageal reflux or plagiocephaly (asymmetry of the skull)," the report says. Those are available by prescription. "However, many unapproved ISPs have been marketed to the general public with claims of preventing Sudden Infant Death Syndrome (SIDS), improving health, and enhancing sleep comfort."
Thirteen babies died due to suffocation with the use of sleep positioners between 1997 and 2011. They ranged in age from 21 days to four months old. Eight were boys; 14 had been born prematurely. Three were one of a pair of twins. Most had been placed on their sides to sleep -- rather than on their backs, as recommended by pediatricians' groups. But the babies couldn't breathe when their mouth and nose was trapped against one of the positioner's foam-and-cloth bolsters.
The CDC's advice to parents? Only use a positioner prescribed by your child's doctor. "
Despite other manufacturers' claims regarding SIDS prevention or other health benefits, the FDA has never cleared or approved an ISP for preventing or reducing the risk for SIDS. Cleared ISPs should only be used by prescription for treatment of specific medical conditions."
After a similar warning was issued by the FDA and the Consumer Product Safety Commission in 2010, the FDA contacted all manufacturers requesting that all sales be halted until companies submit safety and effectiveness data that not only support the medical claims of their devices but also demonstrate that benefits from use of the product outweigh the risks for suffocation. But the CDC warns that hand-me-down positioners are still out there -- and should be avoided.
Beth Wallace Smith, RD, Children's Hospital of Philadelphia
Is it just me, or is anyone else surprised that it's time to thaw a turkey?
Ready or not, it's time for everyone's favorite food-filled holiday. Thanksgiving gives us the opportunity to share some time with those special to us and over a beautiful meal. But if yours is anything like my family, you will inevitably find a rotating cast of characters in their pajamas staring into an open refrigerator late into the evening hours for leftovers. (Isn't that the best part?)
Before you saddle your family up for next day turkey sandwiches, make sure your food is safe. Along with that big Thanksgiving meal comes the increased risk of food borne illness. This year alone, one-in-six Americans will have food poisoning, and the holiday party season is a prime target. So how do you keep your family safe?
Wash! Your! HANDS! - Seems easy enough, right? But when you are shuffling between dirty dishes and transferring leftovers, it's easy to cross contaminate bacteria between foods. Put all the leftover food away first, washing your hands before and after, then tackle the dishes and trash.
Chill out - Don't let foods sit out for more than two hours. Keeping foods at the appropriate temperatures decreases the risk of bacterial growth. When you are ready to store, put small amounts of foods in shallow containers, helping to cool foods quickly and evenly. Avoid storing foods in large containers where the center may take hours to reach the safe temperature of less than 40⁰ F.
Reheat, then eat - When you are warming up your meal the next day, use a meat thermometer to make sure your food reaches a temperature of 165⁰ F. This is a great resource on cooking and reheating foods Holiday Helper Temperature Chart
Know when to hold 'em, and know when to fold 'em - Most holiday favorites can stay in the refrigerator for 3-4 days, but after that it's time to toss them. Both cooked turkey and other meats can stay refrigerated for up to four days, or frozen for two to six months. Vegetables, soups, and stews also have a 3-4 day window in the refrigerator, and can be safely frozen for three months.
Sari Harrar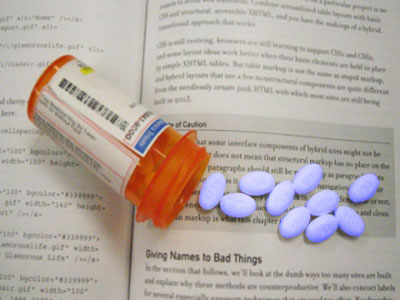 By Rima Himelstein
They're known as study drugs ... party drugs ... vitamin R, the smart drug, addy, a-bomb ...
Regardless of the slang or street names, they're actually stimulants like 'Ritalin' and 'Adderall', which are commonly prescribed to treat attention deficit hyperactivity disorder (ADHD). But like many other prescription drugs, they are getting in the wrong hands for the wrong reasons. Look on the Internet for a crash course on what our kids may be learning in between classes.
Sari Harrar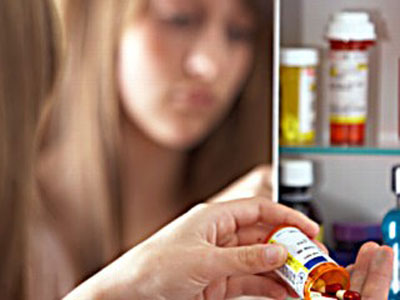 By Sari Harrar
During October and November, the Healthy Kids blog will look at this issue through the stories of former teen prescription-drug users now in recovery, their parents and local addiction-recovery experts working to treat addicted teens and help parents prevent this under-the-radar and illicit drug use.
Today, Sari took a look at your comments and decided to examine the one recurring theme that ran through the thread: Are parents powerless when it comes to teen abuse of prescription drugs?