Growing Pains
Rima Himelstein, M.D., Crozer-Keystone Health System
Name the sport and it likely has a famous athlete who's used performance enhancement drugs to win big. Now, with the recent headlines involving Lance Armstrong and doping, it's the perfect opportunity to talk to our kids about what's right and what's wrong. Win or no win.
Doping is when athletes use prohibited substances or methods to unfairly improve their athletic performance. There are over 100 drugs banned by the World Anti-Doping Agency (WADA). Some of these drugs have enticed our young high school athletes.
Gary A. Emmett, M.D., F.A.A.P.
Adolescents have sex, whether parents want to face it or not. Teens need to know that one serious consequence of having sex is acquiring sexually transmitted diseases. To make matters worse, some STDs aren't easily treatable anymore.
Condoms help prevent STDs, but they are often not used (especially for oral sex) and therefore, these diseases can be easily spread. Fifty years ago, plain penicillin and sulfa would treat syphilis, gonorrhea and chlamydia, but mutating germs and the overuse of antibiotics have increasing diminished the effectiveness of these drugs.
The CDC recently announced the increasing presence of multidrug resistant gonorrhea in the United States. There are over 300,000 cases per year in the US. Some of the highest reported rates of infection are among sexually active teenagers in the US. Up to 12 percent of sexually active high school males have gonorrhea or chlamydia, and about 16 percent of sexually active females have either STD.
Rima Himelstein, M.D., Crozer-Keystone Health System
This is the first in an ongoing series that will examine mental illness in teens. Blog contributor Rima Himelstein, M.D., a Crozer-Keystone Health System pediatrician and adolescent medicine specialist, opens the series with how to recognize signs of depression in teens. In the following weeks, we'll go more indepth into how depression can accompany other mental illness, treatment options available for teens, and the risks for not treating depression such as suicide.

Teen depression is a problem with many faces. I learned this from my patients.
Sari Harrar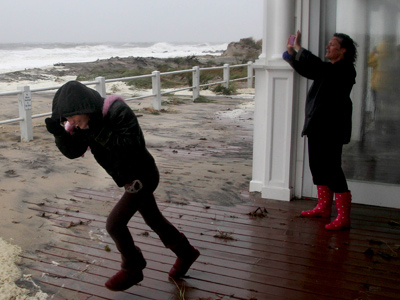 by Sari Harrar
There's plenty to stress about with Frankenstorm Sandy bearing down on the East Coast - with high winds, flooding and black-outs on the way. But as I packed an emergency bag, downloaded computer files, walked a dog who wasn't in a hurry to do her business, hauled out lanterns and flashlights and urged our daughter to finish her laundry and pack 'just in case ... I realized that freaking her out wasn't contributing to smart emergency preparedness.
How can you get kids ready for uncertainty? Stay calm. Help them understand the nuts-and-bolts of the situation, at a level that's right for them. And understand how kids may react - becoming fearful (younger kids may wet the bed again or revert to baby talk), angry or even sick (stomach aches, headaches, sleep problems).
Sari Harrar
What did one in seven girls and one in six boys have in common in a new Canadian study? These 10-year-olds got bullied several times a week at school -- most often by fellow students who called them names, taunted them and tried to turn them into social outcasts.
But many of these potential victims had something special on their side that buffered some of bullying's damaging effects on mood and self-esteem -- the support of friends, classmates, parents and other adults. Researchers from the University of British Columbia found that bullied kids felt depressed, anxious and dissatisfied with their lives. But those who had positive relationships with other people had higher levels of self-confidence and felt better about life than kids who tried to cope on their own. This was especially true for girls.
This study deserves parents' attention for two reasons:
Gary A. Emmett, M.D., Director of Hospital Pediatrics at TJU Hospital & Pediatrics Professor at Thomas Jefferson Univ.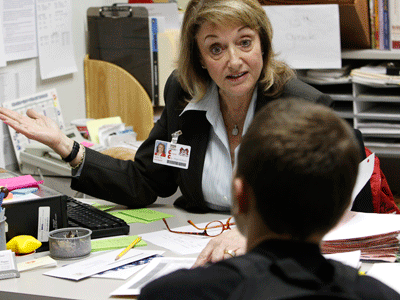 by Gary A. Emmett, M.D.
Multiple studies show that when children witness or - even worse - are personally assaulted, there are long-term consequences for their health and behavior. Children caught up in the web of violence have much higher chances of:
Poor school achievement
Early sexual activity
Depression
Participating in violence themselves.
A recent New England Journal of Medicine study looked at the experiences of more than 5,000 fifth graders in three different urban areas - Birmingham, Ala., Houston and Los Angeles. It focused on health disparities between African-American, Latino and white children. One finding was the chances that a child witnessed the threat of injury, or saw actual injury caused by a gun, were four times higher in African-American children than in white children. When the researchers took socio-economic status into account, African-American kids were still twice as likely as white or Latino kids to have witnessed violence even when they lived in similar neighborhoods and had similar incomes.
Rima Himelstein, M.D., Crozer-Keystone Health System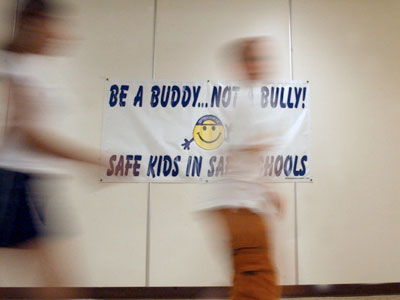 by Rima Himelstein, M.D.
Bullying. It has happened to many of my patients; maybe it's happened to your child, too. When it happens to celebrities like actor Kate Winslet, who was called "Blubber" and locked in an art-room closet, or former President Bill Clinton, who was called a "fat band boy" and hit in the jaw ... then it starts to gain more attention.Comedian Chris Rock is another star who was bullied in school, and he knows that bullying is no laughing matter. It is such a serious problem that October has been named National Bullying Prevention Month.
It's about power or, rather, the imbalance of power. Bullying is a form of youth violence in which there is an imbalance of power with one child or group of children causing harm, fear, or distress in another child through repeated attacks. Bullying may take various forms:
Physical, including hitting, punching and kicking
Verbal, including teasing, name-calling or racial slurs
Cyberbullying, including harassing e-mails, text messages, or internet posts
Sari Harrar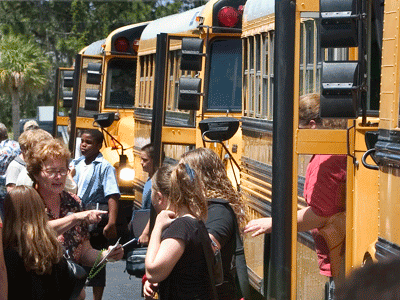 Making the move from cozy elementary school classrooms to the big-league world of middle school – with locker combinations to remember, class schedules to learn, more homework and all those big kids roaming the halls – is easier when new middle schoolers have this on their side: Good friendships.
Last week, Healthy Kids gave parents a Philadelphia counselor's advice on helping kids of all ages make and keep friends. Now, there's even more proof that friendships matter more than ever when for 6th- or 7th-graders entering middle school or junior high. Girls and boys with friends who do well in school and respect the rules – and who steer clear of kids flirting with trouble – consistently did better academically in a recent University of Oregon study.
Good friends in middle school did even more – kids with close relationships with other well-adjusted kids at age 13 were more likely to be happy, productive young adults at age 24, the same researchers found in an earlier study. Why? The way kids navigate the intense social scene of the early teen years has lasting effects (something any adult who struggled through the shark tank of junior high knows all too well).