Fitness
Sari Harrar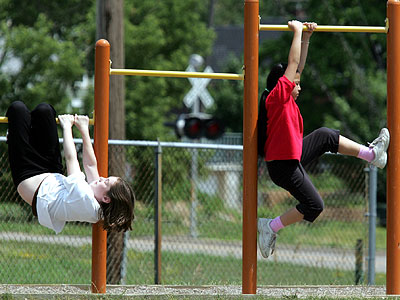 There are plenty of studies in the news these days warning that teens, preteens and even little kids have heart-disease risk factors that once only happened to adults ... but today a brand-new report paints a picture parents shouldn't miss. Researchers in Finland took a look at the arteries of 589 middle-aged people - and found that those who had signs of high blood pressure and/or high LDL cholesterol as teenagers were up to three times more likely to have calcium deposits in the blood vessels in their hearts.
About one in five women and men in the study had calcium deposits in their coronary arteries. That's bad news, because these calcium specks are an early sign of heart disease. Plaque's building in artery walls - and that can squeeze down the size of arteries that carry blood to the heart or trigger a heart attack if plaque breaks open. How did middle-aged calcium deposits relate to teen blood pressure and cholesterol levels?
Teens with the highest levels of "bad" LDL cholesterol were 37 percent more likely to have calcium-lined arteries as adults. How high? Average LDL level in this group was about 132 - a level considered high by the National Heart, Lung and Blood Institute. The ideal LDL level for kids and teens is below 110.
Sari Harrar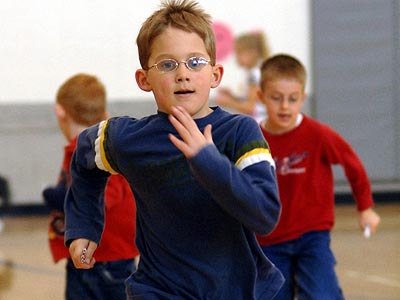 Could an hour on the playground, a bike ride or a walk in the park do more for your child's math and reading scores than more studying? How about good relationships with you and with their friends? Could be.
It turns out that a healthy heart, strong lungs and good relationships are leading factors determining whether middle schoolers get good grades in these core subjects. Or at least, so says a new University of North Texas study, presented at the American Psychological Association's 120th Annual Convention earlier this summer.
According to lead researcher Trent A. Petrie, Ph.D., professor of psychology and director of the university's Center for Sport Psychology , "cardiorespiratory fitness was the only factor that we consistently found to have an impact on both boys' and girls' grades on reading and math tests. This provides more evidence that schools need to re-examine any policies that have limited students' involvement in physical education classes."
Beth Wallace Smith, RD, Children's Hospital of Philadelphia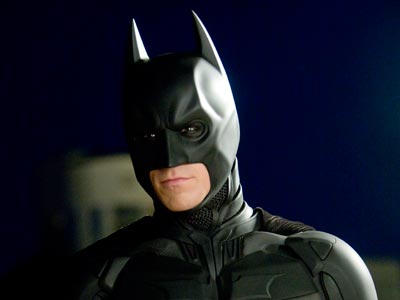 Every day, we hear something on the news about the obesity crisis in this country. And every day, parents, grandparents, doctors, dietitians, and the First Lady try to find a new way to encourage kids to eat healthy. In my profession, we preach that being an example to kids, parent encouragement, and filling your home with healthy options are some the keys to help your child know how to make the best choices when they are on their own. But a new study published by researchers at Cornell University shows we have been missing a "super" important piece of the puzzle.
Batman.
Yes, Batman, appears to be the key to wellness.
Sari Harrar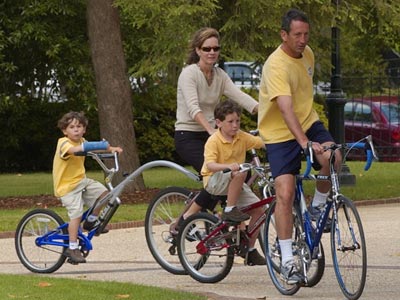 One of my summertime goals was to take more walks in our woodsy neighborhood with my daughter. We both need the exercise; walking together also gives us a chance to connect, relax and talk about things that we might not get to when things are busy at home. It's working! So I was happy to read about a brand-new study finding that, indeed, kids are more active when their parents are.
Researchers from National Jewish Health in Denver, Colo., followed 83 families who had signed up for a family intervention program aimed at preventing excessive weight gain in overweight kids, ages 7 to 14. Families received pedometers and were asked to increase their daily step counts by about 2,000 - roughly a mile. The results:
On days when mothers reached or exceeded their 2,000-step goal, children took an average of 2,117 additional steps.
On days when moms didn't hit their goals, kids got about 1,000 fewer steps.
The activity levels of fathers had a similar effect.
Kids and parents both increased their step counts on weekends, when families had more time to have active fun together.
Yesterday's steps didn't help today's totals. A parent's higher activity level one day didn't translate into a lot of extra steps for kids the next day. It's an of-the-moment kind of thing.
"It has long been known that parent and child activity levels are correlated," said lead researcher Kristen Holm, Ph.D. "This is the first intervention-based study to prospectively demonstrate that when parents increase their activity, children increase theirs as well. The effect was more pronounced on weekends."
Sari Harrar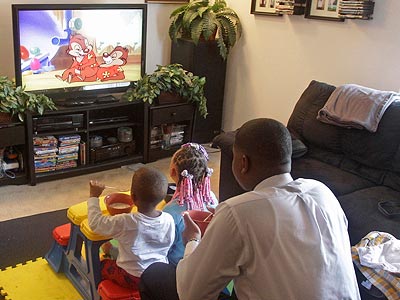 by Sari Harrar
Every extra hour of weekly TV that little kids watch translates into more abdominal fat and lower fitness levels years later, say University of Montreal researchers. In a new study, scientists asked the parents of 2- to 4-year-olds about their kids' TV-watching habits. They checked back when the kids were in fourth grade. Here's what they found:
More TV at age 2 ½ meant lower jumping ability by fourth grade. Every hour of TV kids watched at a young age meant their jumps were 1/10th of an inch shorter -- a small difference researchers say reflects lower leg-muscle strength and less time spent running around and having active fun.
More TV meant wider waistlines. Kids who watched 18 hours of television at age 4 ½ had waists that were 1/3 of an inch bigger -- a sign they had more abdominal fat, which can raise risk for diabetes and heart disease later in life.
How much TV is your kid watching? The antidote? Experts widely recommend limiting kids' screen time to 2 hours a day -- with less for younger kids. But in the real world, two-thirds of infants and toddlers watch a screen an average of 2 hours a day; kids under age 6 watch an average of about 2 hours of screen media a day, primarily TV and videos or DVDs; and kids and teens 8 to 18 years spend nearly 4 hours a day in front of a TV screen and almost 2 additional hours on the computer (outside of schoolwork) and playing video games.
Sari Harrar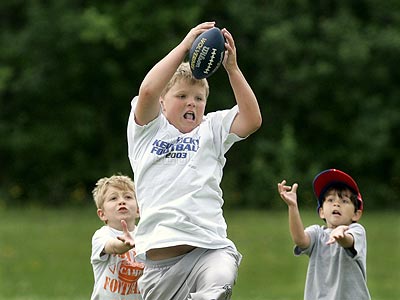 by Sari Harrar
If your child's got a sports camp, summer practice for school sports or will be tooting a horn, twirling a baton or waving a flag at summer marching-band rehearsals, here's some advice from Christopher Haines, DO, FAAP, FACEP, Director of the Department of Emergency Medicine at St. Christopher's Hospital for Children: Get them acclimated to outdoor temperatures before they go.
"You can't spend most of the summer in air-conditioning, then suddenly start long outdoor and feel good," says Haines. "Every summer we see several kids in the emergency room who weren't acclimated before sports or band camp -- especially before summer football practice. They get dehydrated and can even have a breakdown of muscle tissue if they're overexerting in heat without enough hydration."
Beth Wallace Smith, RD, Children's Hospital of Philadelphia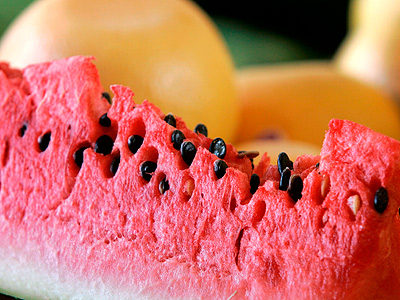 It's hot out there, and it looks like this weather might stick around for a while. In these extreme temperatures, making sure your family stays well hydrated is critically important for everyone's safety.
Even if your kids aren't playing back-to-back Little League games, their bodies will lose increased amounts of fluid during regular activities just to stay cool. Our bodies need enough water to function properly. Not replacing the amount of water lost throughout the day can cause mild or even severe dehydration.
How can you tell if your child is becoming dehydrated? Most children will be able to tell you if they are thirsty, and can regulate the amount of water they need just by responding to thirst. Being a watchful parent will help in cases where a child cannot tell you that fluids are needed. In cases of dehydration, a child may become dizzy, lightheaded, tired, have a rapid heartbeat, and decreased or dark urine.
Sari Harrar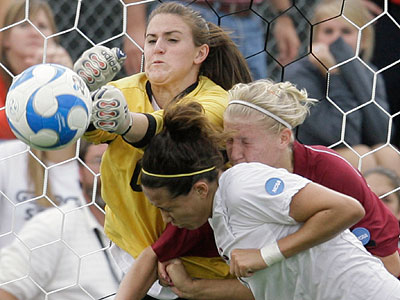 Pennsylvania's brand-new Safety in Youth Sports Act aims to help adults respond better to sports-related head injuries in middle school and high school athletes – so that a kid's brain can fully recover. As Inquirer writer Kathy Boccella noted in this story on Monday, the law is a response to an alarming rise in reported traumatic brain injuries in high school and middle school sports.
The act requires that athletes suspected of suffering a concussion be removed from play right away and bars them from returning until cleared by a physician. It penalizes coaches who don't follow the rules, requires yearly training in concussions for high school coaches, while parents must sign an information sheet on brain injuries. And it requires that schools grant kids the crucial downtime their little gray cells need for recovery.
I asked Christina Master, M.D., an attending physician at Children's Hospital of Philadelphia (CHOP) whose work includes caring for kids and teens with concussions at the hospital's Sports Medicine and Performance Center. I wanted to know why brain rest is so important – and so challenging for kids and their families – after a concussion.