Fitness
Rima Himelstein, M.D., Crozer-Keystone Health System
Say the word "exercise" to teens, and they are as likely to look for an escape route as if you asked them to do the dishes. They'll probably say they're "too tired," not realizing that a burst of physical activity will give them a burst of energy. In fact, most nine-year-olds are completely unaware that they are engaging in vigorous activities for about three hours a day— they call it "play." But by the time they're 15, fewer than a third of kids take part in moderate-to-vigorous physical activity (MVPA) on a daily basis.
Why sweat it? For children and teens, as well as adults, MVPA can improve bone health, improve cardio-respiratory and muscular fitness, and decrease body fat levels. For the mind, exercise increases the body's own endorphins (those "feel-good" hormones) and can relieve depression.
How much is enough? School-aged children need at least 60 minutes a day of MVPA that is developmentally appropriate and enjoyable. That's right: exercise can and should be fun, as part of play, games and sports, for example: hiking, skateboarding, brisk walking, jumping rope, running, dancing, and team sports such as soccer, basketball and hockey.
Lauren Falini, Bariatric exercise physiologist, Nemours/Alfred I. duPont Hospital for Children
Today's guest blogger Lauren Falini, BS, is an exercise physiologist in the division of weight management at A.I. duPont Hospital for Children in Wilmington, De.
Fifty years ago physical activity was just part of daily life. It didn't need to be planned, or even thought about. That isn't true in today's world.
Children wake up and go to school, they sit in a desk anywhere from six to seven hours, maybe one time a week they will have gym class for 30 minutes, and they may have recess if they are in elementary school.
Frances Zappalla, D.O.
Today's guest blogger is Frances Zappalla, D.O., a pediatric cardiologist at the Nemours Cardiac Center at the Alfred I. duPont Hospital for Children in Wilmington, De.
We often think of heart disease as an adult condition, but heart disease starts in childhood. Teens, preteens and even little kids have heart-disease risk factors that once only happened to adults. Autopsies on soldiers from the Korean and Vietnam Wars showed evidence of heart disease in young men in their early 20s. If they had certain risk factors, which included smoking, high blood pressure, high cholesterol, diabetes, there was more plaque in their arteries.

We know that treating high blood pressure and high cholesterol early in childhood can protect at-risk children from future heart disease. The first line of treatment is a healthy diet, daily exercise, and maintaining a healthy weight.

Here are my top tips for keeping kids' hearts healthy:


All children should have blood pressure done at every doctor visit or at least once a year starting at the age of two years.

Healthy blood pressure levels

for teens depends on their age, gender and height. For example, healthy blood pressure for a 13-year-old girl of average height is around 109/64 and for a boy, around 110/63.

All children should get a baseline lipid panel or get their cholesterol level by the age of 10 years. The ideal LDL cholesterol level for kids and teens is below 110. They should get tested sooner if they are at high risk for heart disease. High risk factors include:


a. If there is a family history (especially a parent, aunt, or uncle) with high blood pressure, high cholesterol, or heart disease (stroke, stent, by-pass surgery, or heart attacks before the age of 50 in men or before the age of 60 in women)

.


b. Child has diabetes (type 1 or type 2)




c. Child has a BMI (body mass index) over the 85th percentile




d. Child has kidney disease




e. Child has/had cancer

Drinks of choice for all children should be water and milk (one percent or skim after the age of two years). If you start young infants/toddlers on water instead of apple juice, they will actually enjoy water when they get older instead of developing a sweet tooth.

Juices - even orange and apple juice - should be limited to four ounces per day for toddlers and young children, and six ounces per day for older children and teens. It's always better to EAT your fruit than drink your fruit.

Soda, sweetened ice tea, lemonade, etc. should all be served sparingly – once or twice a week – not a daily basis.

Children and teens should not consume energy drinks.

Exercise – at least 60 minutes a day. Activities can be as easy as running, swimming, kicking a soccer ball, or jump rope. When the weather is bad outside, kids can do jumping jacks, sit-ups, push-ups, or workout videos.


Limit screen time to NO MORE than 2 hours a day. This includes TV, handheld devices, and computer outside of homework. Regarding the Wii and Xbox – only if the child is actually up and moving all extremities (not just thumbs), does it count as exercise.
Garry A. Emmett, M.D., F.A.A.P.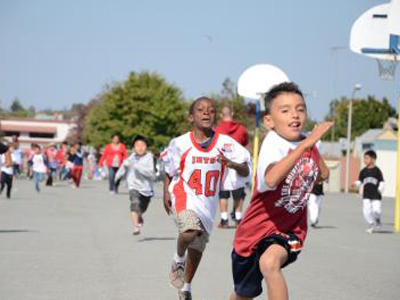 Kids are getting less time to simply play these days in school. More and more schools have cut recess, gym classes, and organized sports.
Here's why:
1) In times of less available money, "extra-curricular" activities such as art, music (do not get me started on less music) and physical activity are cut first
Rima Himelstein
By Rima Himelstein, M.D.

The first time I met my 16-year-old patient, she hadn't had a period for 14 months. For the past year, she had felt moody, had difficulty concentrating, and had experienced "hot flashes" and "night sweats." This teenager was a competitive volleyball player with Olympic aspirations. She exercised every day and lost 20 pounds over the prior six months. She didn't eat very much, but at night she often dreamed about food. Luckily, she hadn't had any bone fractures … yet.
My patient was experiencing the Female Athlete Triad, a disorder that has three related parts:
Low energy availability from disordered eating
Menstrual problems
Low bone mineral density for the patient's age
Sari Harrar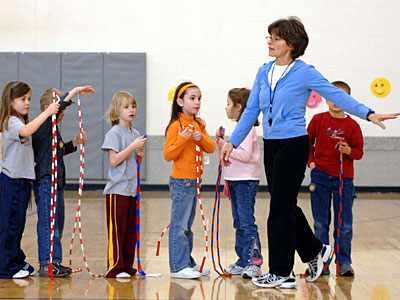 By Sari Harrar
Nearly one-third of American kids are seriously out of shape-- but the tests schools currently use to check physical fitness are often outmoded and can miss the mark, says a new report from the Institute of Medicine.
Having strong and healthy muscles, heart rates and lungs protect kids from major health problems in later years and are linked with brighter mood, better school performance and a bigger hippocampus, a brain region involved with learning and memory.
Rima Himelstein, M.D., Crozer-Keystone Health System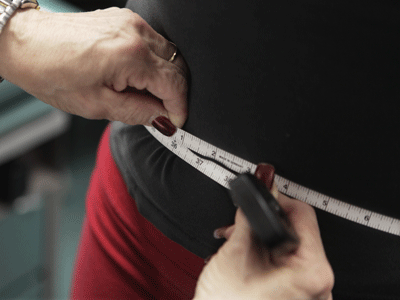 by Rima Himelstein, M.D.
What forces are adding to the obesity epidemic in teens? Here are key ones:
Fast food: 80 percent of teens underestimated the calories in their fast-food meals; they guessed 800 calories when the calorie count was really almost double that: 1,500.
Screen time: One third of teens spend close to 40 hours on TV and the computer every week and about 7 percent spend more than 50 hours.
No gym: Less than half of 9th-grade students and less than a quarter of 12th-grade students have physical education.
How it all adds up: Fast food plus screen time minus gym class equals obesity. It is no wonder that over 18 percent of children and adolescents are obese and that over 30 percent end up being obese as adults.
Sari Harrar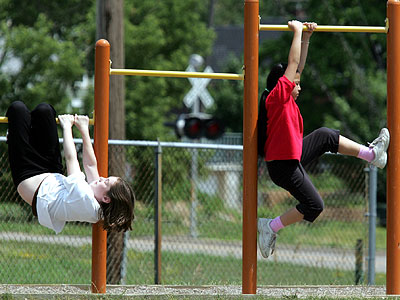 There are plenty of studies in the news these days warning that teens, preteens and even little kids have heart-disease risk factors that once only happened to adults ... but today a brand-new report paints a picture parents shouldn't miss. Researchers in Finland took a look at the arteries of 589 middle-aged people - and found that those who had signs of high blood pressure and/or high LDL cholesterol as teenagers were up to three times more likely to have calcium deposits in the blood vessels in their hearts.
About one in five women and men in the study had calcium deposits in their coronary arteries. That's bad news, because these calcium specks are an early sign of heart disease. Plaque's building in artery walls - and that can squeeze down the size of arteries that carry blood to the heart or trigger a heart attack if plaque breaks open. How did middle-aged calcium deposits relate to teen blood pressure and cholesterol levels?
Teens with the highest levels of "bad" LDL cholesterol were 37 percent more likely to have calcium-lined arteries as adults. How high? Average LDL level in this group was about 132 - a level considered high by the National Heart, Lung and Blood Institute. The ideal LDL level for kids and teens is below 110.