Smoking
Rima Himelstein, MD
There's good news and bad news about teens and smoking. First, the good news: Fewer teens are smoking cigarettes, according to the Center for Disease Control and Prevention's National Youth Tobacco Survey (NYTS). The survey includes more than 24,000 students in grades 6-12 from all 50 states and the District of Columbia. In 2012, 14 percent of high school students said they smoked cigarettes in the prior year, which is down from 16 percent in 2011 and down from 28 percent in 2000.
Now the bad news: More teens are using e-cigarettes. According to the NYTS survey, the percentage of middle and high school students who had ever used an e-cigarette doubled from 3.3 percent in 2011 to 6.8 percent in 2012 — estimated to be about 1.78 million teenagers. About 1 in 100 middle school students had used e-cigarettes in the month before the survey, and even more high school students had used them in the month before — almost 3 in 100.
What are e-cigarettes? They're electronic cigarettes, battery-powered devices that provide doses of nicotine and other additives to the user in an aerosol. Depending on the brand, e-cigarette cartridges typically contain nicotine, a component to produce the vapor (usually propylene glycol or glycerol), and flavorings (such as tobacco, fruit, mint, or chocolate).
Gary A. Emmett, M.D., Pediatrics Professor- Thomas Jefferson Univ. & Director, Hospital Pediatrics- TJU Hospital
Almost 50 years ago, I was in the front row when the Surgeon General of the United States, Luther Terry, made the first official announcement that cigarette smoking was harmful to health. I was an overly eager high school reporter on my 14th birthday having won a contest to report on the American Association for the Advancement of Science convention in Philadelphia.
It is now hard for young people to believe, but that was an earthshattering announcement. Although my parents did not smoke, I grew up in a corner grocery that sold more cigarettes and other tobacco products than it sold anything else. People smoked everywhere. Doctors smoked in their offices. Other doctors (or actors playing doctors) were in television commercials that told us filters or menthol flavor actually improved our health. I returned to my school and made an impassioned speech to a general assembly. Many years later, I found out that one sixth grader was so inspired by it that it led him to become a cancer surgeon.
Did that speech stop me from smoking? Not completely. I could get cigarettes for free, many of the "cool" kids smoked, and I did smoke one package of Marlboros in the 11th grade, but I could never figure out what was appealing about cigarettes. More importantly, almost nobody around me smoked.
Sari Harrar
By Sari Harrar
In one of the first studies of its kind, researchers from the University of Pennsylvania School of Nursing recently found that kids whose mothers were exposed to secondhand smoke were more likely to have behavior problems than kids whose moms avoided tobacco smoke during pregnancy.
It was already known that smoking during pregnancy boosted kids' risk for attention deficit hyperactivity disorder, low birth weight, respiratory problems and other negative health effects. "Such findings could inform public health efforts to reduce public smoking and underscores the need for including [environmental tobacco smoke] avoidance as a potential component of prenatal care among pregnant women," said leadauthor Jianghong-Liu, PhD, RN, FAAN, associate professor at Penn Nursing.
Sari Harrar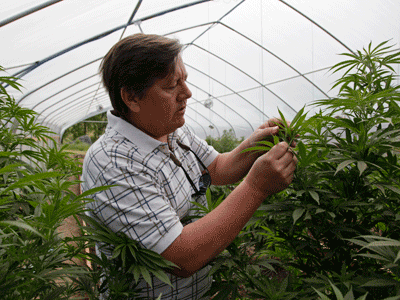 Does Marijuana Cause Cancer - or Prevent It?
Last week's Healthy Kids post about a new study that regular marijuana use by teens dumbs down their IQs later in life raised a ruckus. Our expert panelist, adolescent specialist Rima Himelstein, MD, cited research finding that marijuana use can increase cancer risk - a connection many commenters questioned loudly.
One commenter pointed out that some studies show compounds in marijuana may have anti-cancer properties. Another contended there's no scientific proof that marijuana raises risk. Where's the truth? Here's what the research says:
Rima Himelstein, M.D., Crozer-Keystone Health System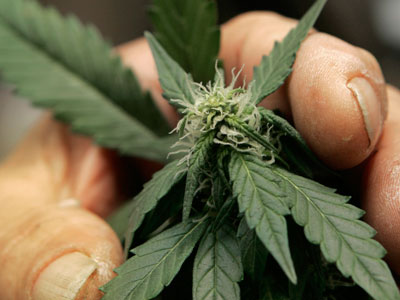 by Rima Himelstein, M.D.
Marijuana is the most widely used illegal drug in the world — including by adolescents. New research findings published in the Proceedings of the National Academy of Sciences (PNAS) indicate that teens who become daily marijuana users may be losing IQ points.
Marijuana 101 for Parents
Sari Harrar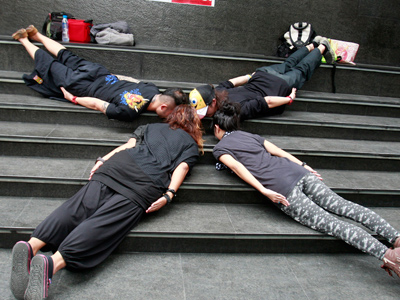 From sipping codeine-laced "purple drinks" to car-surfing, "planking" and vodka "eye-balling", dangerous teen "trends" can take deadly turns - yet often fly below parents' radar. Fueled by celebrities, internet instructions and Facebook fame, here's the latest on five that the parents of teens and preteens should know about:
#1. Purple Drink. This mix of soda, hard candies and codeine cough syrup can cause hallucinations, unresponsiveness, and lethargy. Popularized in hip-hop and rap music as "purple drank", the drink is now blamed for the death of a 14-year-old St. Paul, Minnesota girl earlier this month, according to a report in the Star Tribune newspaper. The concoction, also known as "lean" and "dirty Sprite" was mixed up and given to her by adults at a birthday party.
#2: Planking. Laying facedown with your hands stiff at your sides in an unlikely place, then having a friend snap a photo to post online sounds harmless. And often, planking's simply funny - as photos of teens planking on stools and even on a grand piano, posted on a Web site devoted to this internet craze show. No one's sure where it began. Some say it was invented in Australia, others say the 1993 movie The Program - in which a quarterback lies down in the middle of a highway - has inspired copycats. But it's dangerous. Planking's killed one Australian man, who fell from a seventh-floor balcony, and left another in a coma according to a Fox News report. Newer versions like "Batmanning" - hanging upside-down by your feet - and a Russian version called "skywalking" (climbing to dangerous spots on tall buildings) - aren't any safer.
Sari Harrar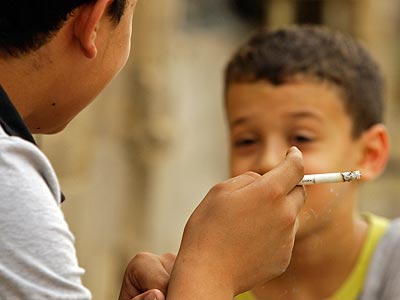 by Sari Harrar
When I was little, the Disney movie Peter Pan inspired me to jump off furniture — trying to fly like Peter, Tinkerbelle and Wendy. Today, researchers say kids and teens who watch movies (and TV shows) where characters smoke and/or have sex open an earlier door for making those choices in real life. And ratings that keep more teens out of theaters showing films with this stuff influences some to say No longer.
The news:
Sari Harrar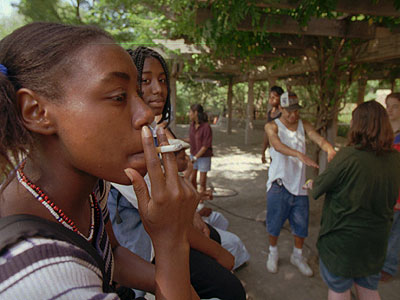 Last week, thousands of teens and 20-somethings rallied at over 1,000 anti-tobacco events around the country and around the world for the Campaign for Tobacco-Free Kids' 17th annual Kick Butts Day. But according to a new surgeon general's report about teen smoking, every day should be Kick Butts Day.
One in four high school seniors smokes cigarettes. Most will become adult smokers and half will die prematurely from tobacco's effects according to the report – the first on teens and smoking since 1964. Surgeon General Regina Benjamin called smoking a "pediatric epidemic." While youth smoking rates dropped for a while, they leveled out in 2007.
Behind the stall-out? Groups like CTFK say tobacco companies are targeting teens as replacement smokers for the hundreds of thousands of older, long-time smokers dying each year. Benjamin's report says tobacco industry come-ons aimed at young people are using a variety of promotional tricks to get teens to try tobacco – and encourage them to keep using.