Sleep
Katherine K. Dahlsgaard, Ph.D., Lead Psychologist - The Anxiety Behaviors Clinic, CHOP
This happens all the time: A tearful teen sits before me, describing pretty crippling depression or anxiety, and sometimes both. We are in a session, I am her therapist, and I am nodding sympathetically.
Then I ask the fateful question: "What time did you go to bed last night?"
I am alarmed by her answer, "like, maybe 1:30?" I am even more horrified to learn that she typically clocks between five to seven hours of sleep a night and "maybe a little more" on weekends.
Meghan Walls, PsyD, and W. Douglas Tynan, Ph.D.
Guest blogging today with regular contributor W. Douglas Tynan, PhD, is Meghan Walls, PsyD, a pediatric psychologist at Nemours/AI duPont Hospital for Children.
Do your children go to bed at the same time every night? Do they get the same set amount of hours of sleep before waking in the morning? Does it matter?
A Pediatrics study released online today takes a distinctive stance on these questions: Certainly. Researchers from University College in London, England analyzed data from more than 10,000 children in the UK Millennium Cohort Study, with bedtime data collected at 3, 5, and 7 years, as well as reports from the children's mothers and teachers on behavioral problems.
Anna Nguyen, Healthy Kids blog Editor
Adequate sleep might be an important key in maintaining a healthy weight for teens. Increasing the number of hours of sleep to 10 hours each night may reduce the prevalence of adolescent obesity, according to a new study published online Monday in Pediatrics.
The study observed over 1,000 Philadelphia-area high school students from their freshmen through senior high school years. Every six months, the students were asked to report their sleep patterns. Heights and weights were taken to calculate their adolescent body mass index (BMI) .
Fewer hours of sleep was associated with greater increases in BMI for participants between 14 and 18-years-old, found researchers from the Perelman School of Medicine at the University of Pennsylvania.
Sari Harrar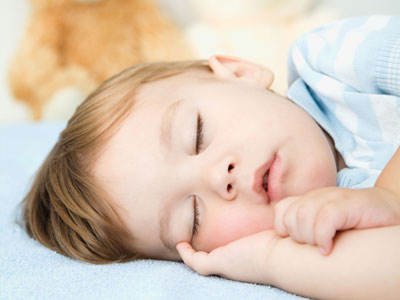 By Sari Harrar
Health-threatening snoring and obstructive sleep apnea -- pauses in breathing throughout the night -- aren't just problems for grown-ups. In a new study, researchers say night-time wake-ups and other clues could help parents get the right diagnosis and help for little kids with often-overlooked breathing problems during sleep.
Researchers from Albert Einstein College of Medicine of Yeshiva University tracked the sleep quality and night-time sleep disturbances of over 11,000 British kids from the time they were 18 months old until just before their 5th birthday.
Sari Harrar
By Sari Harrar
Infant sleep positioners (ISPs) promise to reduce risk for sudden infant death, prevent "flat heads" in babies who would otherwise sleep on their backs, and "keep baby safer and cooler." But a new Centers for Disease Control and Prevention
report
says these devices contribute to the top cause of injury-related deaths in babies: Suffocation.
"Some specific ISPs have been cleared by the Food and Drug Administration (FDA) for the management of gastroesophageal reflux or plagiocephaly (asymmetry of the skull)," the report says. Those are available by prescription. "However, many unapproved ISPs have been marketed to the general public with claims of preventing Sudden Infant Death Syndrome (SIDS), improving health, and enhancing sleep comfort."
Thirteen babies died due to suffocation with the use of sleep positioners between 1997 and 2011. They ranged in age from 21 days to four months old. Eight were boys; 14 had been born prematurely. Three were one of a pair of twins. Most had been placed on their sides to sleep -- rather than on their backs, as recommended by pediatricians' groups. But the babies couldn't breathe when their mouth and nose was trapped against one of the positioner's foam-and-cloth bolsters.
The CDC's advice to parents? Only use a positioner prescribed by your child's doctor. "
Despite other manufacturers' claims regarding SIDS prevention or other health benefits, the FDA has never cleared or approved an ISP for preventing or reducing the risk for SIDS. Cleared ISPs should only be used by prescription for treatment of specific medical conditions."
After a similar warning was issued by the FDA and the Consumer Product Safety Commission in 2010, the FDA contacted all manufacturers requesting that all sales be halted until companies submit safety and effectiveness data that not only support the medical claims of their devices but also demonstrate that benefits from use of the product outweigh the risks for suffocation. But the CDC warns that hand-me-down positioners are still out there -- and should be avoided.
Rima Himelstein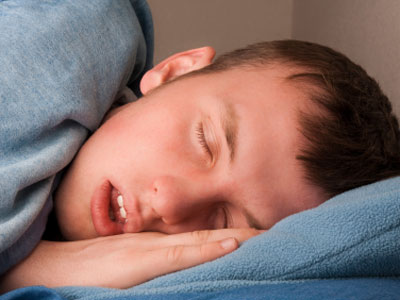 By Rima Himelstein, M.D.
It's 11 a.m. on a Saturday morning … and, yes, I do know where my children are. They're sleeping, just like we used to do when we were teenagers. But do they really need this extra sleep … or should I wake them up?
According to the National Sleep Foundation, teenagers need 9-1/4 hours of sleep per night—mainly because hormones needed for growth and sexual maturation are primarily released during sleep. But the average teenager only gets about 7 hours of sleep per night. And they feel it!
Sari Harrar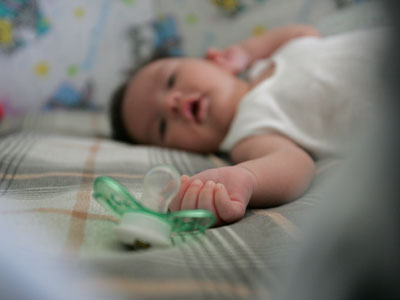 Sudden infant death syndrome has been cut in half since a 1994 safety campaign urged parents to put babies to sleep on their backs. But there's still danger. SIDS is still the top cause of death in young babies – and rates are holding steady. In addition, suffocation deaths in babies less than a year old have risen 54 percent in recent years, according to a new CDC report on injuries in kids.
Big causes of both are risky sleeping arrangements. A new study that looked at 568 SIDS deaths in California between 1991 and 2008 found that deaths in infants put to sleep on their side rose from 7 to 17 percent. And deaths in which babies were sharing a bed with an adult increased from 19 to 38 percent. Meanwhile, suffocation deaths have risen four-fold in the past 20 years – due to soft bedding in a baby's crib or bassinet, an adult rolling over or up against an infant while sleeping, or a baby becoming trapped such as between the mattress and a wall or between the bars of a crib.
What can parents and caregivers do to protect babies when they go to sleep? I asked Adam P. Richards, M.D., director of Pediatric Emergency Services at Kennedy University Hospital in Washington Township, N.J. Here's his advice:
Sari Harrar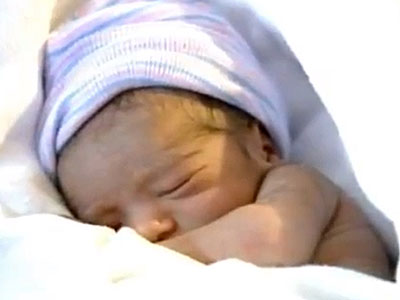 I love watching my child sleep – and have since she was a newborn. The house feels deeply peaceful; so do I! But when a child's snoozing is disturbed by adult-sounding problems like sleep apnea – you may hear rafter-rattling snores, snorts or even notice pauses in his or her breathing – the health consequences can be serious. A new study found that such issues can lead to learning problems, slowed growth, fatigue and emotional and behavior problems.
Sleep problems in kids can be fixed, but first you have to know whether your child might have one. When are a kids' or teens' sleep noises worth a trip to the doctor? According to the National Sleep Foundation, nighttime signs include:
Loud snoring on a regular basis
Pauses, gasps, and snorts and pauses in breathing. The snorts or gasps may wake them up.
Working hard to breathe during sleep – a child's nostrils may flare or she may sweat heavily.
Restless sleep
During the day, a child with sleep apnea may:
Be difficult to wake up
Have headaches, especially in the morning
Be irritable, agitated, aggressive, or cranky
Be so sleepy during the day that they actually fall asleep or daydream (worth asking his or her teacher about!)
Speak with a nasal voice and breathe regularly through the mouth